KSR Today: The 21st Night of September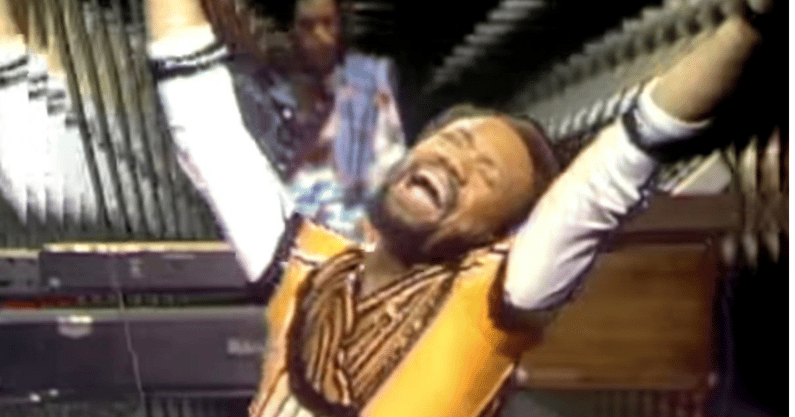 Do you remember? The 21st night of September? Love was changing the mind of pretenders, while chasing the clouds away.
Now that I have your attention with that wonderful ear-worm, steer completely into the skid.
You can't listen to Earth, Wind & Fire and be in a bad mood. It violates Newton's Laws of Physics. Now that you're in a good head space, I got some bad news.
Dereck Lively picked Duke
The No. 2 player in America would rather play for a floor-snapping nerd than a Hall of Fame head coach. Please, John Calipari, for the love of all that is holy, run up the score on Duke in Madison Square Garden. I admit that it's not healthy how much I loathe those good-for-nothing Blue Devils. But please, channel the BBN's collective frustration into kicking Duke's ass. Thank you.
Sorry, that got a little out of hand there. Back to the beat.
There, much, much better. Now, let's get on to the good news, shall we?
Jordan Wright set to return
The UK outside linebacker spent his most recent Saturday on the sideline. Mark Stoops believes Wright will be back for the South Carolina game, although we might see less JJ Weaver. The fresher Weaver is on third down, the better.
Shane Beamer is happy to be done with Georgia
The South Carolina head coach can now exhale after the Gamecocks partially survived their trip Between the Hedges. South Carolina starting quarterback Zeb Noland injured his hand. Even though Beamer believes Noland will be available Saturday, it's probably time for Luke Doty to retake his throne as Carolina's QB1.
Three New KSR Football Podcasts
Stoops dropped a "true or not true" at Monday's press conference, which means he must have listened to a new edition of Pin it Deep. Max and Miles were joined by Josh Paschal, who talks ball and shares an impeccable Mark Stoops impression. Subscribe and download the podcast today.
There's also a fresh-baked edition of the KSR Football Podcast that's unlike any other. Freddie Maggard took one to the chin, and for that, he apologizes. Listen in before Adam Luckett and I hop on for a new edition of 11 Personnel this afternoon.
Hear from Tyreese Fearbry
Kentucky's latest football commitment is a top 50 prospect. Fearbry, a 4-star edge rush from Pittsburgh, spent a few minutes talking with me on today's Kentucky Roll Call. He shares what went wrong after he committed to Penn State, why he chose Kentucky and more. If you missed it earlier, I'll have a full recap later today.
Friends Trivia Coming to KSBar
On the day after the 21st night of September, all Friends fans are welcome to KSBar to put their knowledge of the beloved sitcom to the test. Trivia begins at 7 pm and is served with a side of Wingsday. Reserve your table now by calling 859-554-6081.