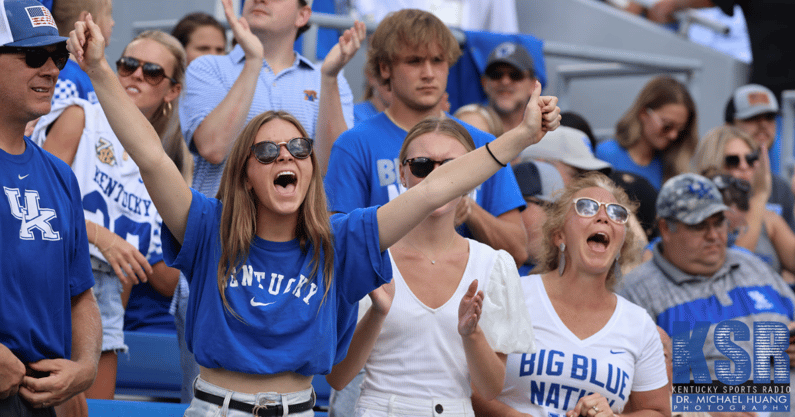 Good morning, friends across Kentucky and other parts of the world. Not only are you halfway through the week, a glorious cold front is currently dipping through the region to bring us our first true taste of fall. In fact, today is the first official day of fall. Fire up the crockpot; chili season is near.
While you sort out your ingredients (chorizo FTW), here's a rundown of what's happening in the Big Blue Nation.
Kentucky's 2022 Football Schedule released
You are now free to plan Fall 2022. Last night, the SEC revealed the 2022 football schedule for its 14 member institutions. We knew Kentucky's opponents already but we finally got the dates. Ones to circle: at Florida (Sept. 10), at Ole Miss (Oct. 1), at Tennessee (Oct. 29), Georgia (Nov. 19), and Louisville (Nov. 26). Pencil — nay, Sharpie — me in for that trip to Oxford. For those of you planning weddings, the bye is Oct. 22.
Sept. 3 — Miami (Ohio)
Sept. 10 — at Florida
Sept. 17 — Youngstown State
Sept. 24 — Northern Illinois
Oct. 1 — at Ole Miss
Oct. 8 — South Carolina
Oct. 15 — Mississippi State
Oct. 22 — Idle
Oct. 29 — at Tennessee
Nov. 5 — at Missouri
Nov. 12 — Vanderbilt
Nov. 19 — Georgia
Nov. 26 — Louisville
If you're a football nut, here's the master grid from the league office: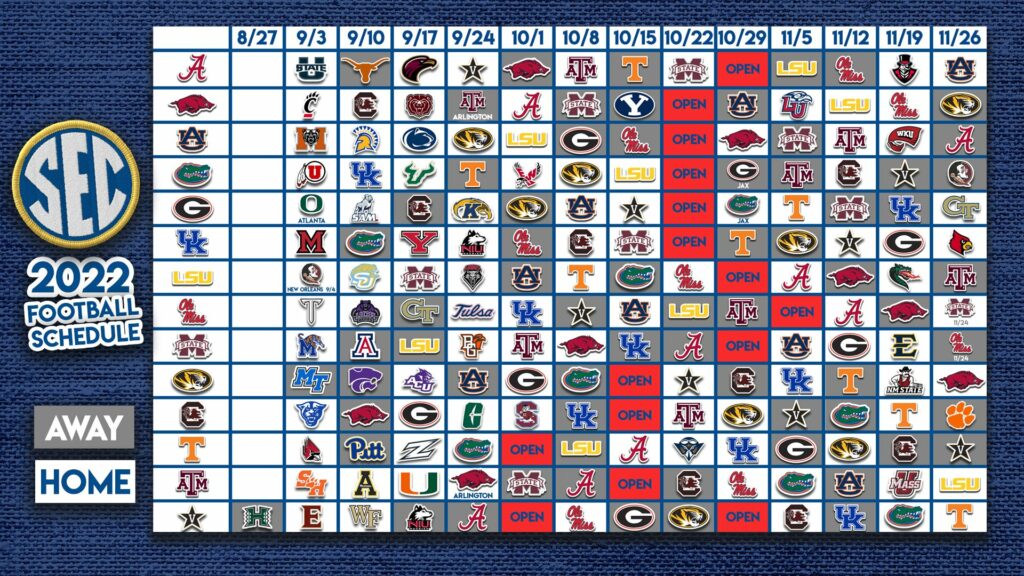 One step closer to South Carolina
Around lunchtime, Mark Stoops will hop on the SEC Teleconference to answer questions about his team's first road trip. Last night, Liam Coen, Will Levis, Darian Kinnard, and Izayah Cummings chatted with reporters after practice. As you can hear below, they've been piping "Sandstorm" and that awful rooster crow into practice to prepare for the atmosphere at Williams-Brice Stadium:
More videos from last night's practice
Tonight, Brad White and the defense will take their turn in front of the podium. Check the site after dinner for a recap.
SEC Trigger Sounds Rankings
"Sandstorm" is easily one of the most annoying sounds/traditions in the SEC. After sitting through Kentucky Basketball's loss to the Gamecocks in 2014 (the one after which Pat Forde told John Calipari to lie in the bed he made and Aaron Harrison insisted the season could still be a great story), I couldn't come up with one worse. Not even "Rocky Top," no matter how many times it's been beaten into my soul.
Here are my top five SEC "Trigger" sounds:
Sandstorm/Rooster (South Carolina)
Rocky Top (Tennessee)
Dun-dun-dun-dun-dun GO GATORS ::chomp:: (Florida)
Cowbell (Mississippi State)
Foghorn (Vandy) — Not intimidating, just annoying
Arkansas' "Woo Pig Sooie" was another contender floating around Twitter but got limited run during my one game at Bud Walton Arena, an 80-66 Kentucky win in 2016. Those who attended games during the height of Kentucky's rivalry with the Razorbacks in the '90s feel differently, I'm sure.
🚨 ICYMI, Kentucky Basketball Practice Highlights 🚨
Big Blue Madness is 23 days away, and yesterday, the UK Sports Video crew gifted us with an inside look at a recent practice. Come for the alley-oops, stay for footage of John Calipari in action.
No wonder Clarion named their court after him:
UCLA making its move for Adem Bona
After missing out on Dereck Lively, John Calipari and the Kentucky staff are turning their sights to five-star center Adem Bona. As Jack Pilgrim noted Monday night, they have some competition. UCLA head coach Mick Cronin and an assistant visited Bona yesterday, according to Travis Branham. The 6'10" 210 lbs. big man from Nigeria moved to Turkey at age 14 and California in 2020. He plays at Prolific Prep in Napa, CA, and is a top priority for Cronin and staff, who will host him on a visit on October 22.
Calipari will get another chance to make a good impression when Bona comes to Lexington October 1-3. Time to pull out all the stops to impress the big man, who has said Kentucky is his dream school. So, TWO slices of Wildcat Cake at Jeff Ruby's.
Happy birthday, Dakari Johnson
The lovable former Cat turns 26 today. Dakari's still raking in the money with the Qingdao Eagles in the Chinese Basketball Association. Feels like only yesterday that big laugh was reverberating through the Joe Craft Center.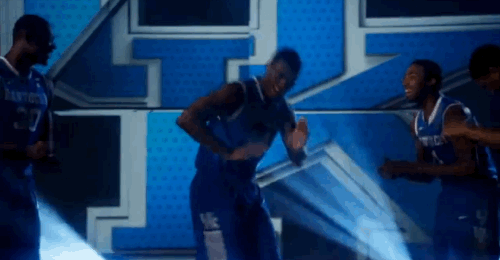 Friends trivia TONIGHT at KSBar
Think your friends have what it takes to win Friends trivia? KSBar and Grille is morphing into Central Perk tonight to crown the ultimate Friends trivia champion. The fun starts at 7 p.m. Bring your turkey hat.