Ole Miss only won by eight today too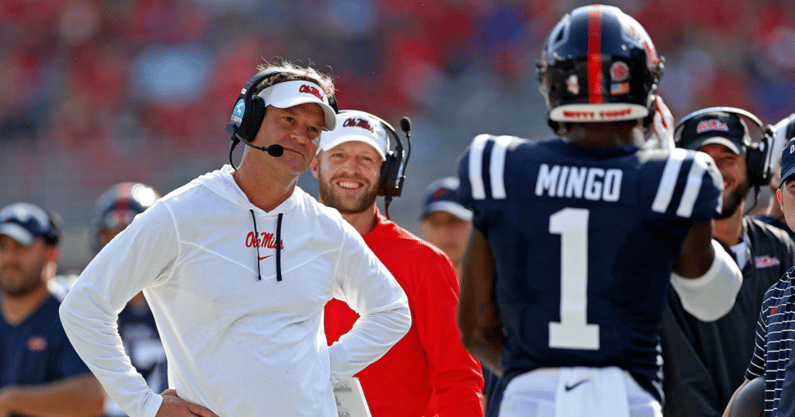 Kentucky beat Northern Illinois 31-23 tonight at Kroger Field in a game that was far from perfect. The Cats' offensive line continues to struggle, allowing defenders to get to Will Levis and preventing the rushing game from really rolling, a discouraging sign ahead of Kentucky's trip to No. 16 Ole Miss next week. The defense had zero sacks and allowed the Huskies to rack up 327 yards. Northern Illinois may have been picked to win the MAC, but if you were looking for a confidence-inspiring performance from the Cats before a big road trip, this was not it.
…That said, it's worth noting that Ole Miss didn't look great today either. The Rebels beat Tulsa 35-27 today in Oxford, the same margin by which Kentucky beat Northern Illinois at Kroger Field tonight. If you go deeper, Tulsa beat Northern Illinois by three points two weeks ago, 38-35. That means…
…Ole Miss will win by five on Saturday? Math is not my strong suit, but I will take solace in the fact that Ole Miss seemed flat as well. The Rebels actually trailed the Golden Hurricane 14-7 in the second quarter before scoring 28 points to take a 35-17 lead into halftime. While that is a heck of an offensive outburst, the Rebels did not score again. Quarterback Jaxson Dart finished 13-24 for 154 yards and two touchdowns. Ole Miss allowed Tulsa 457 yards of total offense and 27 first downs. The Golden Hurricane had the ball for 34:13 to Ole Miss' 25:47.
"The defense stopped them on the last few drives and that was big," Lane Kiffin said afterward. "But we got shut out in the second half on offense and it's clear we've got a lot of work to do."
Mark Stoops would say the same. Despite that shiny No. 8 ranking, the concerns for Kentucky are real right now, but so is the 4-0 record, which Kiffin also pointed out is true for his squad.
"The bottom line is we are 4-0 and that's the best you can be," Kiffin said. "It's a lot better than being 2-2 which is what a lot of people around the country are right now."
Getting Chris Rodriguez back will not solve Kentucky's issues with the run game, especially from the start. Cross your fingers for a big performance from the Big Blue Wall on the road.