Two NC State position groups ranked top of ACC by ESPN analyst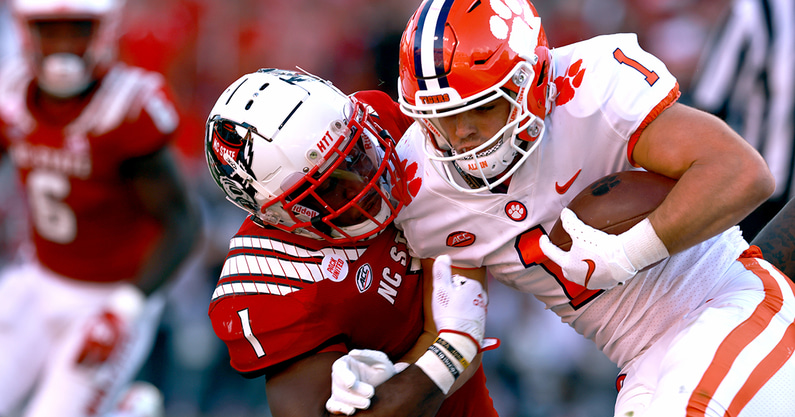 As we continue to draw closer towards week one of the 2022 season, the national media outlets are continuing to build the hype around the 2022 NC State football season. ESPN's David Hale, who knows the ACC better than most, has spent the past month putting together a massive Twitter thread ranking each position group on offense, defense and special teams throughout the conference. 
The Wolfpack top the list in two spots on defense and project to be one of the top units across the board this year. With the sheer number of 2021 snaps returning on both sides of the ball, and some additional playmakers returning from injury, this should not be a surprise to NC State fans. 
Let's take a look at where Hale ranked NC State's special teams unit and each defensive position group.
All stats in this article were found on NC State's or The ACC's websites.
The Linebackers 
Where does NC State stand? First 
NC State has more than just the top returning linebacker group in the conference. The Wolfpack brings back a squad that can rival the linebacker room of any team in the country. Drake Thomas returns after an All-ACC first team caliber year in which he made 100 tackles and recorded six sacks. He also intercepted three passes. 
Payton Wilson and Isaiah Moore both return from injuries sustained last season after previously putting up extremely impressive numbers when healthy. Moore is a two-time All-ACC honorable mention selection and a four-year starter. Wilson led the ACC in tackles in 2020.
Even after Moore and Wilson were injured, the linebacker room was still extremely productive. Hale mentioned in the twitter thread that NC State led the conference in run stuff rate and stood out in a few other metrics as well. 
The Defensive Backs
Where does NC State stand? First
NC State's secondary tops Hale's list after returning 100 percent of its snaps from 2021. The group, led by first-team All-ACC safety Tanner Ingle, was second in the conference in interceptions and stood out in just about every phase of the game. 
Redshirt sophomore cornerback Shyheim Battle returns this season after garnering All-ACC honorable mention honors in 2021. Derek Pitts Jr., a graduate student, also brings a wealth of experience to the secondary after starting 11 games last year and intercepting two passes. 
The Defensive Line
Where does NC State stand? Third
Slotted behind Clemson, who Hale placed in a tier of its own, and Pittsburgh, NC State checked in at third in the defensive line ranking. Cory Durden headlines the returning group of linemen after receiving a first-team All-ACC selection in 2021. The lineman was phenomenal for the Wolfpack after moving inside to nose tackle, making 31 total tackles and registering three sacks. 
The Special Teams
Where does NC State stand? Sixth
Losing punter Trenton Gill and electric kick returner Zonovan Knight will obviously be huge hits to the team, but the Wolfpack's success in that phase of the game went well beyond the heroics of those two. 
That's as deep as Hale goes into the Wolfpack's special teams unit, but check out this statistic he provided on North Carolina. 
——
Talk about NC State football inside The Wolves' Den
Subscribe to our YouTube channel
Learn more about our print and digital publication, The Wolfpacker
Follow us on Twitter: @TheWolfpacker
Like us on Facebook