Oregon Ducks release Week 2 uniforms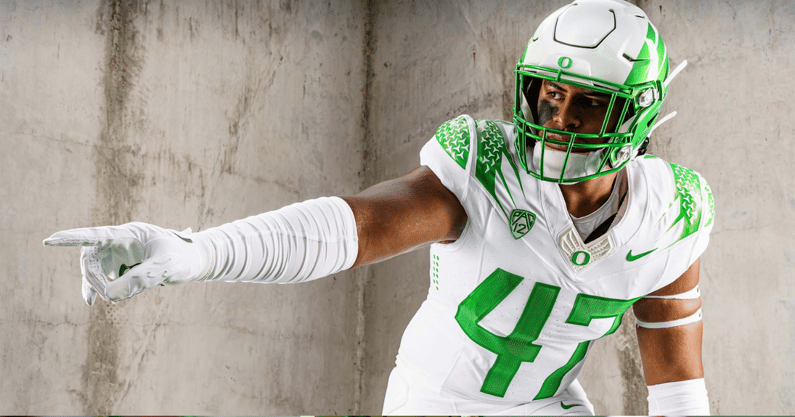 Oregon provided a look at its first away uniform combo of the 2021 season Wednesday, and it did not disappoint.
The stormtrooper white combined with the modernized green wing on the helmet is the latest entry in the Ducks' sharp line of uniforms.
Regardless of the outcome in Columbus, Oregon is proving week in and week out that it is still miles ahead of the competition in the uniform game.