South Carolina women's basketball: Recruit Blanca Thomas sets date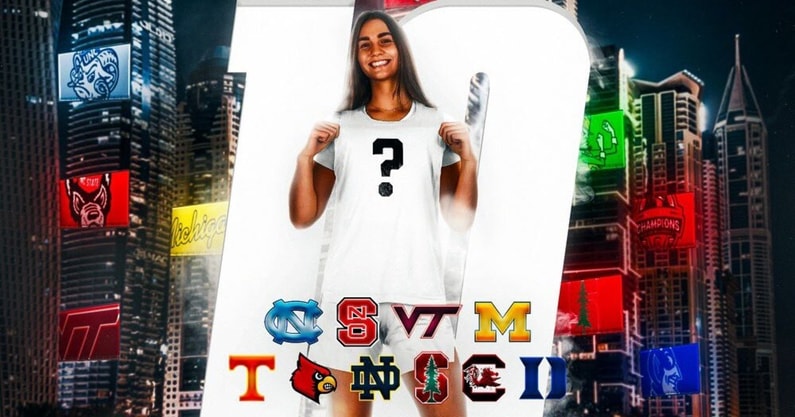 South Carolina Women's Basketball: News • Recruiting • Schedule • Roster • Stats • SEC • Polls • Scholarships
South Carolina target Blanca Thomas, the tenth-ranked player in the class of 2024, has set her commitment date.
On Wednesday evening, Thomas announced on social media that she would announce her commitment on Memorial Day at noon. Her finalists, announced last August, are North Carolina, NC State, Virginia Tech, Michigan, Tennessee, Louisville, Notre Dame, Stanford, South Carolina, and Duke.
[Become a "FAM" Member, support USC women's basketball]
Thomas is a 6-5 post from Charlotte, NC. She has traditional post skills, particularly with her footwork around the basket, as well as improving ability away from the basket. Thomas averaged 16.5 points, 9.4 rebounds, and 4.2 blocks as a junior.
Thomas took an unofficial visit to South Carolina in October 2022. She also attended South Carolina's game against LSU in February 2023. Dawn Staley and the Gamecock coaches have made frequent trips up to Charlotte to watch Thomas play.
Thomas has taken official visits to Tennessee and North Carolina in recent months.