WeAreSC On3 3/18/23: Basketball Season Ends, Caleb Takes Miami, and Pac-12 Struggles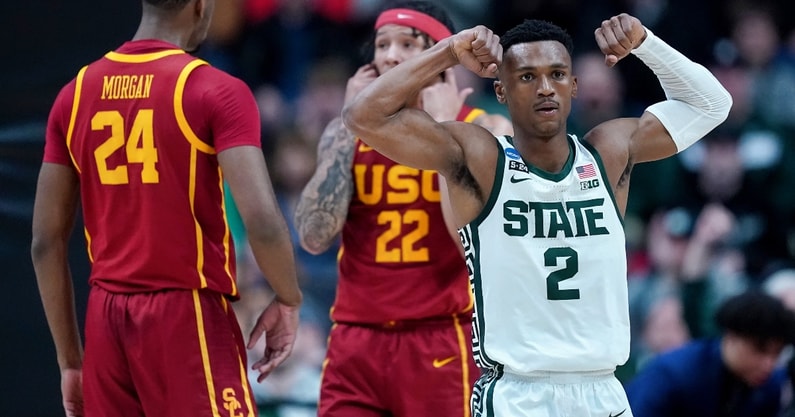 WeAreSC On3 is a daily three-point briefing recapping news and notes surrounding USC Athletics. Today, we take a look at USC Basketball's season coming to an end with their NCAA Tournament loss to Michigan State, Caleb Williams heading to Miami for a fashion show, and the Pac-12 struggling during March Madness.
Basketball Season Ends
Yesterday, USC Basketball fell 72-62 to Michigan State in the first round of the NCAA Tournament. With the loss, the Trojans' season officially came to an end.
Despite the disappointing ending, this was another highly successful season for USC Basketball. After losing four of their top six players from the year prior, the Trojans still won 20 games for the fourth consecutive season and made their third straight NCAA Tournament appearance. With many key players set to return and top recruit Isaiah Collier coming in, expect USC to be even better in 2023-2024.
Caleb Takes Miami
This week is spring break at USC. For many students, this means traveling to a warm destination and spending time at the beach. And despite being a Heisman Trophy-winner, Caleb Williams is no exception—the star quarterback has been in Miami this week.
Unlike most other students, however, Williams's trip to Miami included walking in the Hugo Boss Fashion Show alongside the likes of DJ Khaled and Demi Lovato.
This is yet another example of a college athlete doing something cool that would not have been possible prior to the NIL era.
Pac-12 Struggles
USC was not the only team to have an early March Madness exit. On Thursday afternoon, No. 2-seed Arizona suffered a stunning 59-55 upset at the hands of No. 15-seed Princeton.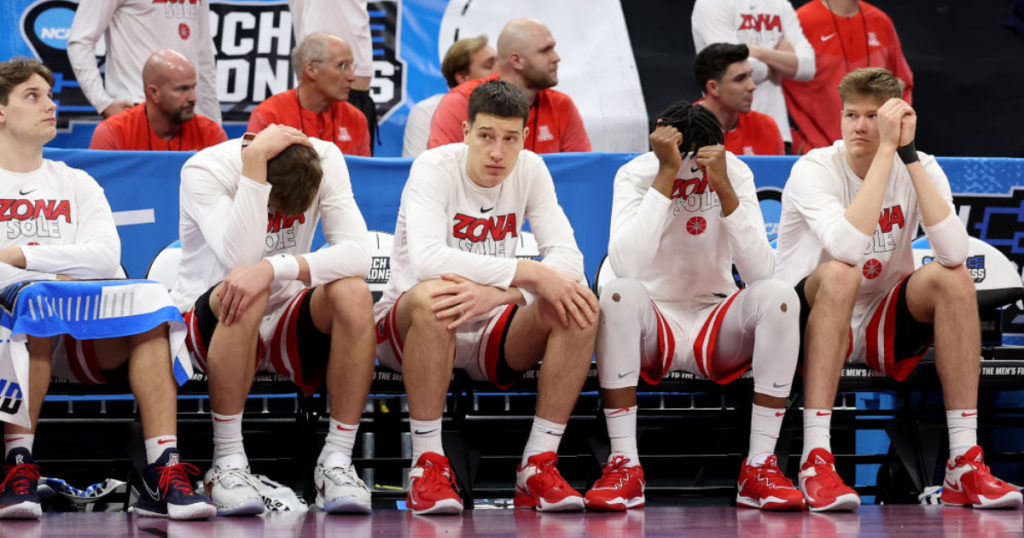 Then Friday night, Arizona State blew a late lead and fell 72-70 to TCU.
With the Trojans, Wildcats, and Sun Devils all losing, that leaves UCLA as the Pac-12's lone team to advance to the second round. And with the Bruins set to leave the conference alongside USC next year, there are zero Pac-12 teams left in the tournament who will still be a part of the conference after 2024.
Certainly not a great look for the self-proclaimed, "Conference of Champions"!