WeAreSC On3 5/24/22: Changes in visit plans, two top lists, and Drake's new threads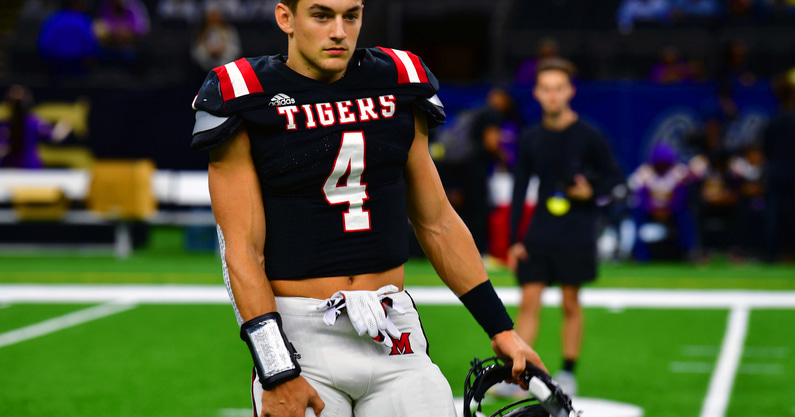 WeAreSC On3 is a daily three-point briefing recapping news and notes surrounding USC Athletics. Today, we take a look at two USC targets changing their visit plans, USC making the top lists for two 2023 recruits, and Drake London's new threads.
Changes in visit plans
June 16-19 will be a huge recruiting weekend for USC, as the Trojans plan to have a large quantity of priority recruits on campus. However, that quantity will now be slightly smaller, as two prospects recently announced changes to their USC visit plans.
Four-star linebacker Tackett Curtis and three-star defensive lineman Grant Buckey will now visit USC the weekend of June 10-12 instead. The changes will allow both players to get more one-on-one time with Lincoln Riley and the Trojans' coaching staff.
Both Curtis and Buckey are members of the class of 2023.
Two 2023 top lists
USC recently made top lists for two 2023 recruits.
The first of these players was four-star cornerback Curley Reed, who included the Trojans in his top twelve. A native of Lake Charles, Louisiana, On3 Consensus ranks Reed as the number 142 player and the number twelve cornerback in the class of 2023.
In addition, USC made the top ten for three-star athlete Samuel Omosigho. Hailing from Crandall, Texas, Omosigho is the number 475 overall player and the number 25 athlete in the 2023 class.
Currently, LSU is in the lead for Reed, while Oklahoma is the heavy favorite to land Omosigho.
Drake's new threads
On Monday, USC tweeted out a first look at Drake London in an Atlanta Falcons uniform.
While London wore the number 15 at USC, the first-round pick will wear number five for his new team.