Rick Barnes: Zakai Zeigler has to stop fouling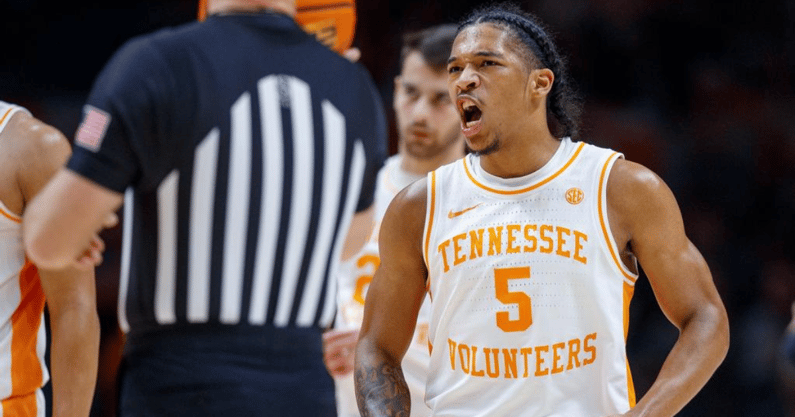 Zakai Zeigler is a key part of what Tennessee does on both ends of the floor. However, as of late, Rick Barnes appears to have grown tired of the positions that the sophomore guard has put himself in.
Barnes was displeased with Zeigler's fouling following the Volunteer's second straight loss, an 86-85 buzzer-beating defeat to Missouri in Knoxville. He liked what they got out of some of their reserves but, in the end, is demanding better discipline from Zeigler.
"(We're) really proud of the job BJ Edwards did when he went in there," said Barnes. "Again, Zakai? We need Zakai in the game. He's got to stop fouling the way he does. We've talked about that with him. Especially the last one. He can't put himself in that situation."
After playing 35-plus minutes in three straight games, Zeigler has been held to under 30 minutes in his last two. Eight fouls total, including fouling out against the Tigers, had a lot to do with that. His extra time on the bench left Tennessee without their leader in assists and steals and their second-leading scorer for stretches in both losses.
One of Tennessee's strengths is its depth. Even so, Zeigler is of massive importance to their production on both ends. That's why, from here, Barnes is going to continue to stress better control from him on both ends as the Vols try to work their way out of their rut.
WATCH: Tennessee falls to second-straight game-winning three, loses to Missouri
For the second game in a row, the Tennessee Volunteers fell to a game-winning three-point shot as the Missouri Tigers won 86-85. An incredible second-half rally by Tennessee to take the lead proved to be not enough after a blown pair of free throws gave Missouri time to shoot for the win.
DeAndre Gholston drove just past half-court before heaving the shot, knocking it down in front of the stunned Knoxville crowd. The game marks the third-straight game for the Volunteers that ended with drama in the final seconds — with two of them going against Tennessee.