Andy Katz updates bracketology following NBA Draft early entrant deadline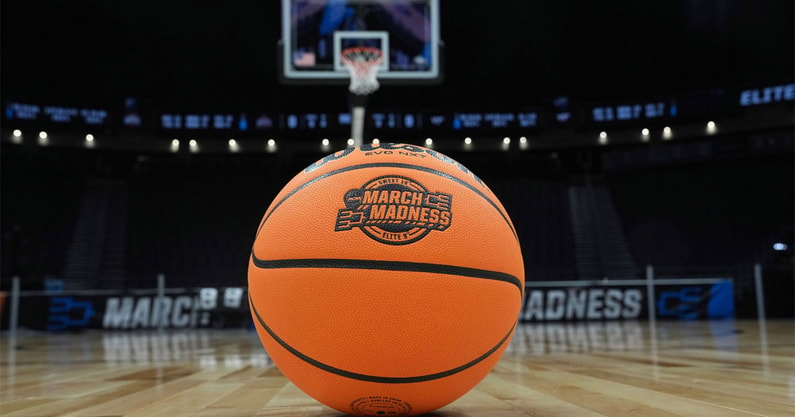 The 2023 NBA Draft deadline for underclassmen to withdraw while still retaining collegiate eligibility has come and gone, which means we now have a pretty good idea how most college rosters will shape up come the 2023-24 season. It also gives the prognosticators a chance to put out their latest bracketology projection, well in advance of the season.
Andy Katz was the latest to chime in with a new bracketology, posting it on NCAA.com. His projections have several notable inclusions, and many of the familiar faces that went deep into the 2023 NCAA Tournament are expected to do so yet again in 2023-24.
One such team is Florida Atlantic, which returns the majority of the roster that reached the Final Four. The Owls check in as a projected No. 2 seed in Katz's bracketology projection.
Another Final Four team projected to position itself well for the NCAA Tournament during the 2023-24 season is San Diego State. Katz has the Aztecs projected as a current No. 4 seed.
So who are the No. 1 seeds?
Well, Purdue is once again a No. 1 seed after becoming the first team in history to lose to a No. 16 seed. Star center Zach Edey is back, which should make the Boilermakers tough to beat yet again.
Other No. 1 seeds are Duke, Kansas and Michigan State, a veritable who's who of college basketball bluebloods.
But there are plenty of teams on the margins who also make it into Katz's latest bracketology projections. Check out his complete, updated bracketology following the NBA Draft decisions below.
Andy Katz' 2023-2024 Bracketology Projection
South Region
1. Kansas
16. New Orleans / Wagner
5. Illinois
12. Drake
4. Arkansas
13. Charleston
3. Creighton
14. Furman
7. West Virginia
10. Saint Mary's
2. Miami
15. Wright State
East Region
1. Duke
16. Iona
5. Ohio State
12. Yale
4. Arizona
13. UMass-Lowell
7. Alabama
10. Iowa State
2. Florida Atlantic
15. UNC Asheville
Midwest Region
1. Michigan State
16. Tennessee State / Howard
8. Providence
9. Pittsburgh
5. Kentucky
12. Grand Canyon
4. San Diego State
13. Eastern Kentucky
6. Texas A&M
11. St. John's / Arizona State
3. Texas
14. Weber State
2. Marquette
15. Colgate
West Region
1. Purdue
16. Texas Southern
8. Villanova
9. Colorado
5. North Carolina
12. Liberty
4. Houston
13. James Madison
6. Northwestern
11. Dayton
3. USC
14. Long Beach State
7. Mississippi State
10. Xavier
2. Gonzaga
15. South Dakota State