SEC Players of the Week announced after final week of January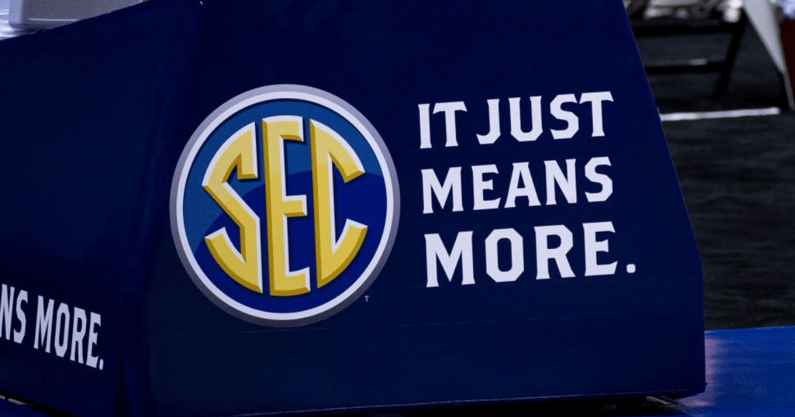 The SEC season is officially halfway over with January coming to the end. With their tournament against the Big 12 over and done with, it's now time to resume conference play on Tuesday night. However, the league has looked back to last week one last time to name their Players of the Week.
The awards went to a pair of guards this week as Tennessee's Zakai Zeigler and Kentucky's Cason Wallace took home the Player and Freshman of the Week awards respectively in the SEC.
Zeigler and the Volunteers went 2-0 this week against Georgia and Texas. He was a big key in helping them win by an average of 20 points in the pair of wins. In those games, Zeigler averaged 16.5 points to go along with 8.5 assists, three steals, and 2.5 rebounds. His performance against the Longhorns, though, is likely what pushed him over the top with a third career double-double of 22 points and a career-high tying 10 assists. It was a historically significant performance within the program as just the seventh ever 20-point, 10-assist game at Tennessee as he accounted for 45 of the team's 82 points on Saturday.
As for Wallace, he helped the Wildcats to a 1-1 week with a win at Vanderbilt and a loss against Kansas. He averaged 12 points, 5.5 rebounds, three assists, and 2.5 steals in the games. They were his fourth and fifth double-digit scoring games since the start of 2023 and were his third and fourth straight. Wallace also filled the box score with his six steals on the defensive end as well as quality percentages from the field and from deep.
Zeigler and Wallace have been two of the league's most influential guards so far this season. With Tennessee up to No. 2 in the nation and Kentucky playing better, they should continue to make a difference within the SEC as well as we enter February.