Top 25 EDGE rankings entering Week 4 of college football
J.D.'s CFP Rankings After Week 3
Another week of college football looms and conference play is picking up. And the On3 Top 25 EDGE rankings have shaken up going in to Week 4.
There's a new name at No. 1 on the list, but the old leader isn't moving far down the list. Plus there are a bevy of new names in the back half of the ranking.
The conference breakdown is as follows: Seven from the SEC, five each from the ACC and Pac-12, four Group of 5 edge rushers, three from the Big Ten and one from the Big 12.
The full On3 Top 25 EDGE rankings are below.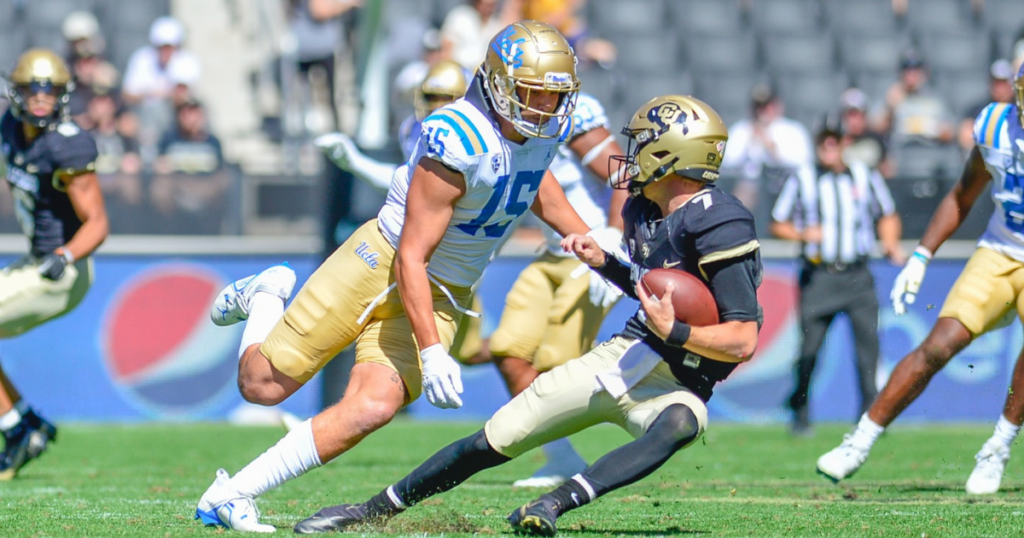 Latu moves to No. 1 on the list after a strong showing and a red-hot start to the season. He's been among the most impactful — if not the most impactful — edge defender to start the season, with four sacks in three games.
And while UCLA has cruised to a 3-0 start against mostly lesser competition, that changes this weekend. A road trip to Utah will be a big moment for Latu and the UCLA defense to show their mettle.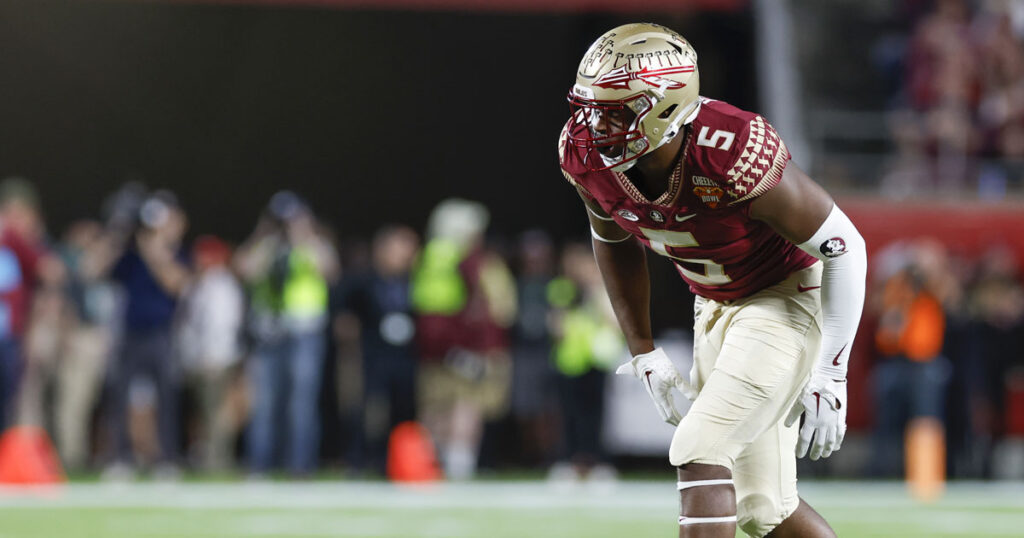 Verse has had a bit of a quiet start to the 2023 season, but is still getting after opposing quarterbacks. He's gotten a handful of pressures, but is yet to record a sack.
He'll have a chance to make a big splash on Saturday when taking on Clemson at noon. A handful of sacks or other impact plays will go a long ways to reaffirm Verse as a top edge rusher in college football.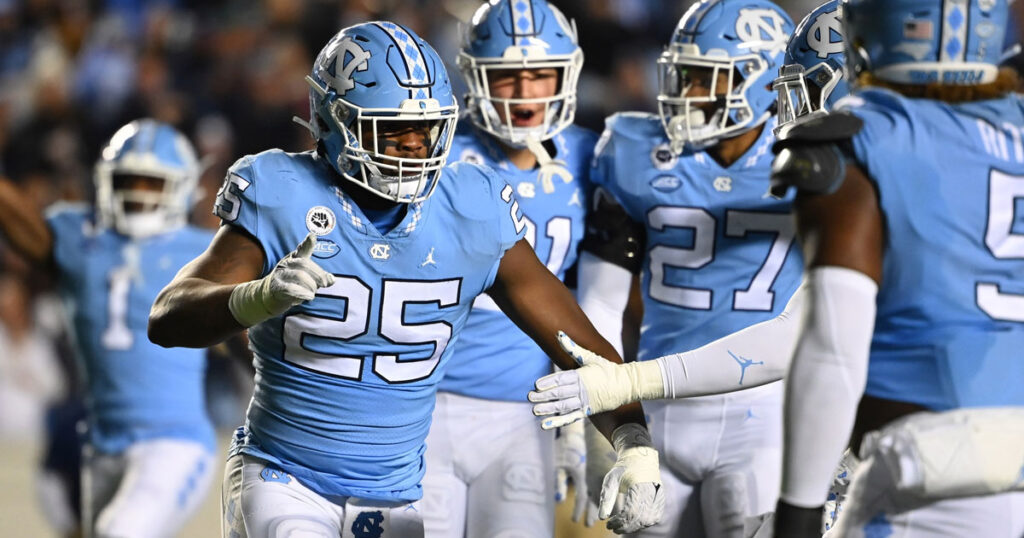 Rucker had a relatively quiet Saturday against Minnesota as the Tar Heels moved to 3-0. He recored just a pair of tackles.
But with his red-hot start to the season and consistent presence in opposing backfields, he remains high on the edge rankings. With ACC play ramping up, he'll hope to make a bigger impact on the stat sheet, too.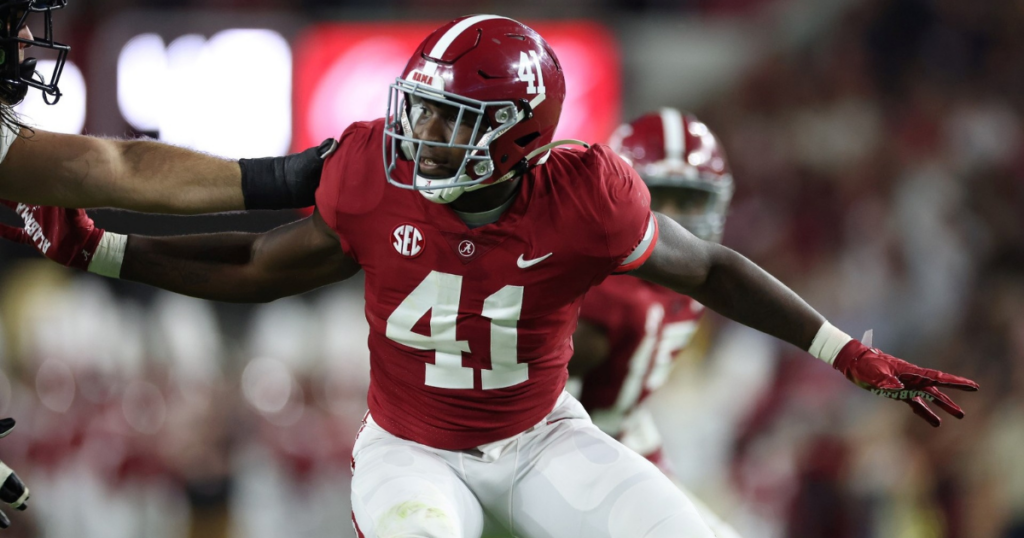 Braswell dominated against South Florida. He recorded two sacks and was generally destroying whoever was in front of him on a snap-to-snap basis.
The competition picks up big time for Alabama this week against Ole Miss, but another strong showing from the defense could be huge. Another game like this from Braswell could key that in.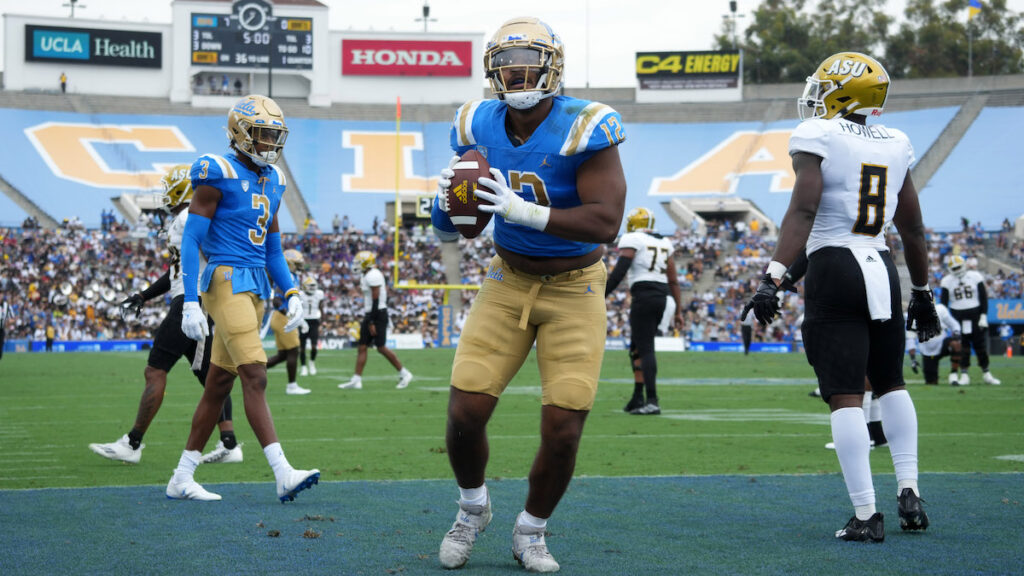 Murphy and Latu form one of the most fearsome edge duos in the country. And Murphy finally got in on a sack in Week 3.
Through three weeks, he's got three tackles for loss and half a sack. And the havoc he and Latu cause goes well beyond those counting stats.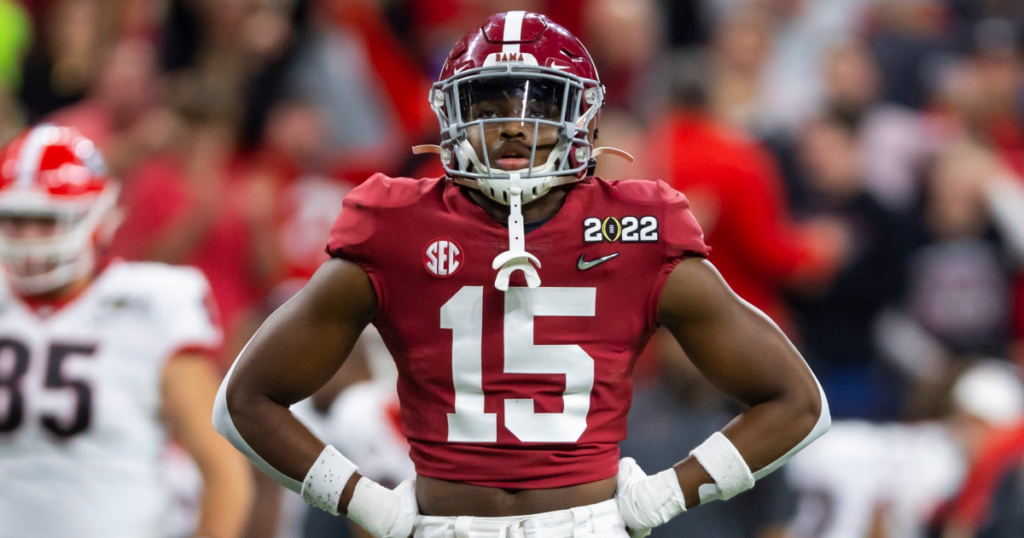 If UCLA doesn't have the best two edge rushers in the country, then Alabama might. For Turner, it's been a struggle the last season and change to live up to his immense freshman year production.
His performance on Saturday was a good start. He finished with 2.5 sacks and a forced fumble to go with seven total tackles.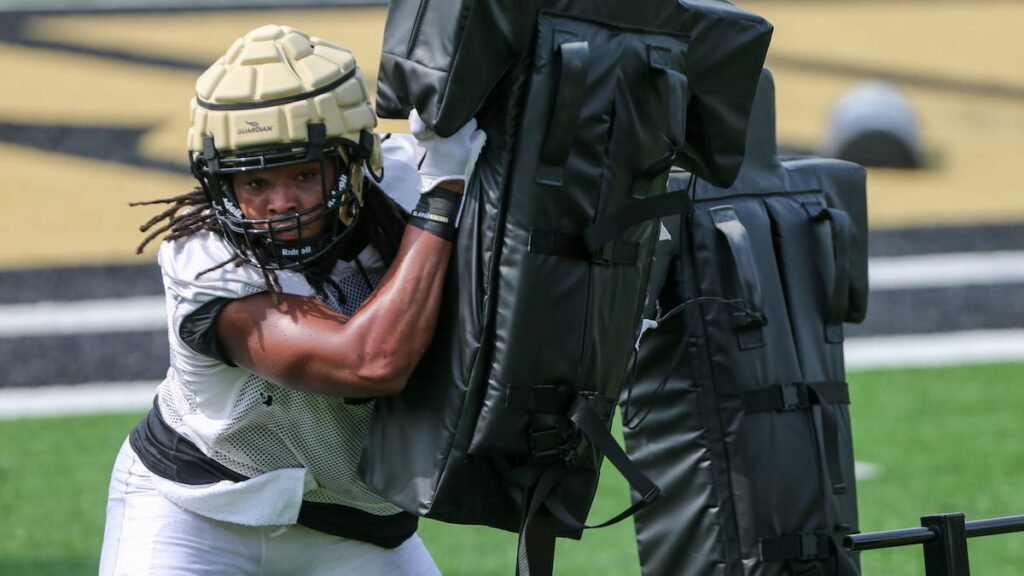 Jenkins doesn't necessarily get after quarterbacks and make plays in the backfield with a ton of flash. But he does it every time he's on the field.
In each of the three games the Purdue edge rusher has played, he's recorded a sack. And additional tackle for loss for good measure has him on a strong pace so far in 2023.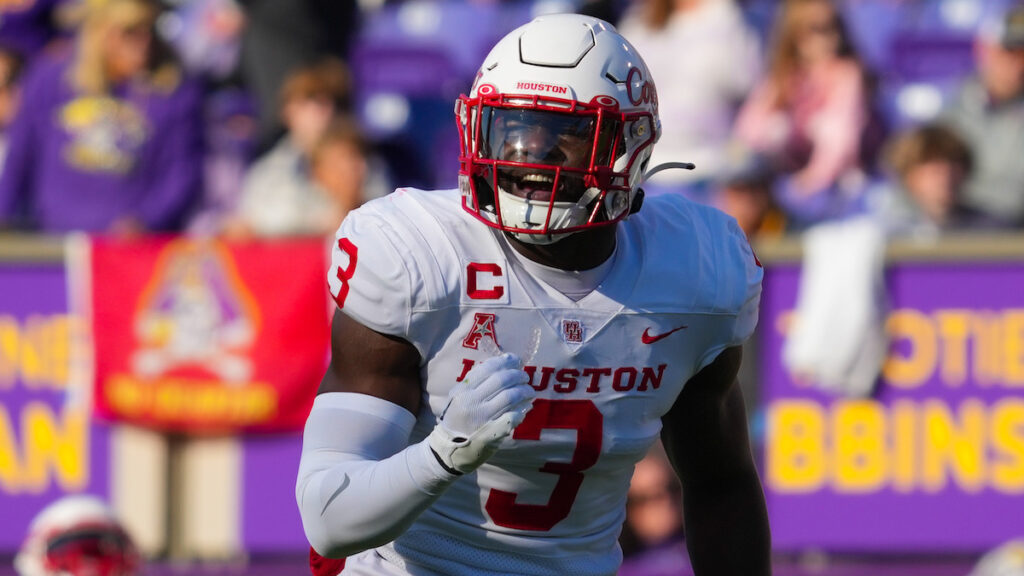 It was a slow day for Ceaser as Houston was beaten by TCU in the Cougars' first Big 12 game. But his first two games were good enough to keep him around in the Top 10.
Still, through three games, he's got three sacks and 17 total tackles. He'll be a big part of Houston getting a first Big 12 win in the coming weeks.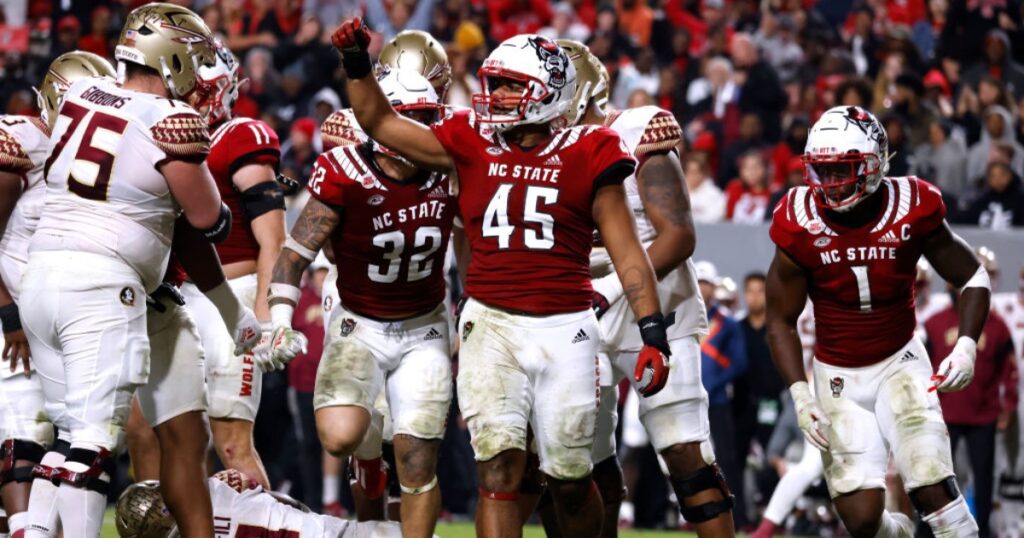 It was a quiet day for Vann as NC State cruised to a win. He still recorded a pair of quarterback hurries and collapsed pockets, he just missed sack opportunities.
But two sacks and 17 total tackles through three games while consistently affecting opposing quarterbacks is a strong start. He can keep it up against Virginia this weekend.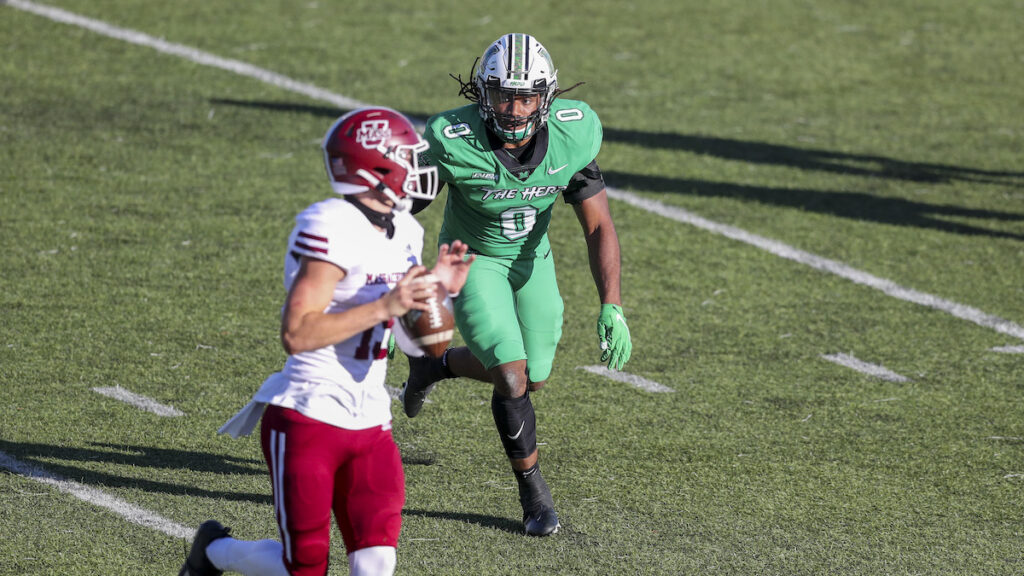 Marshall didn't have a game in Week 3, but Burton still rounds out the Top 10. He'll have plenty of opportunity to stay in the rankings, too.
In two games, he has five sacks, setting out an eye-watering pace. Burton likely won't hold that pace all season, but he'll still cause chaos for Marshall all season.
Edge rushers No. 11 through 25
11. James Pearce, Tennessee
12. Mykel Williams, Georgia
13. Terrance Taylor, Toledo
14. Johnny Walker Jr., Missouri
15. Jasheen Davis, Wake Forest
16. Owen Porter, Marshall
17. Solomon Byrd, USC
18. Ron Stone Jr., Washington State
19. Chop Robinson, Penn State
20. Shemar Turner, Texas A&M
21. J.T. Tuimoloau, Ohio State
22. Ben Bell, Texas State
23. Antwaun Powell-Ryland, Virginia Tech
24. B.J. Green II, Arizona State
25. Princely Umanmielen, Florida
There are five new entrants into the Top 25 after Week 3: Umanmielen (No. 25), Ben Bell (N. 22), Shemar Turner (No. 20), Davis (No. 15) and Walker (No. 14). Falling out of the Top 25 are Stanford's David Bailey, Washington's Bralen Trice, Oregon's Brandon Dorlus, Tennessee's Tyler Baron and North Texas' Mazin Richards.