'Gonna be hella fun:' Cal Bears NIL collective launches with support from Marshawn Lynch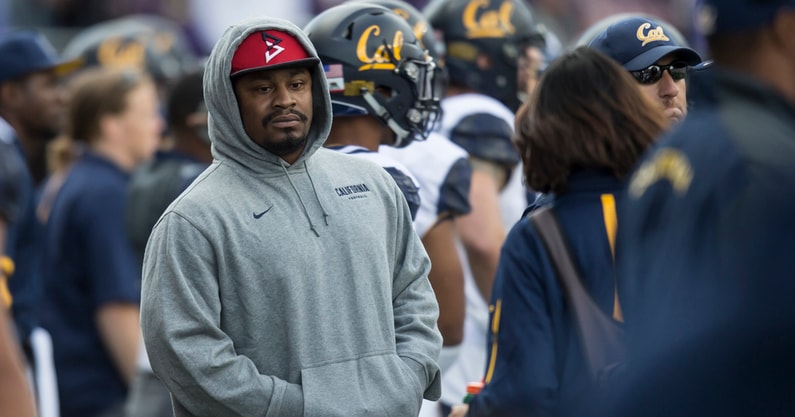 For the first year of NIL, multiple schools in the Pac-12 were behind in the collective arms race. But that's changed over the past few months. And that trend continues on Tuesday with the launch of the California Legends Collective.
The California Legends Collective aims to assist Cal Bear student-athletes in their pursuit of NIL opportunities. The collective was created in partnership with Beastmode Marketing. The marketing firm was launched by former Cal running back turned NFL star Marshawn Lynch. It says it will connect Cal fans, alums, supporters and brands with Bear student-athletes for various services.
"We've been working hard to create something we could all be proud of," said Kevin Kennedy, president, founding sponsor, and co-executive director of the California Legends Collective. "It was important to us that this be done the Cal way. In full compliance with NCAA regulations and empowering all our student-athletes to take full advantage of the vast opportunities presented by attending the world's No. 1 ranked university.
"We decided the best university in the world deserved the best collective, and that's what we've created."
It also doesn't hurt to have a Cal legend and well-known name like Lynch associated with the collective.
"I'm always open to finding ways to help current and future Bears," Lynch said in a news release. "This is a really special opportunity that I had to push play on. This partnership is gonna be hella fun, and it's not just about NIL money.
"Our focus is also on education and sharing our experiences to help Cal athletes with financial literacy, staying healthy, brand building, being a pro and staying connected with your community."
Other Cal greats involved in California Legends Collective
Lynch isn't the only Cal great involved with the California Legends Collective. The collective's founding advisory board includes football star DeSean Jackson, Layshia Clarendon, a WNBA all-star and Cal's fourth-all-time leading scorer, and Val Arioto, Cal's greatest women's softball player ever.
"There isn't a Cal fan, or an NFL fan, who doesn't know who DeSean Jackson is," Kennedy said. "So, to have his involvement and his unique tie-in to the Southern California football community is incredible."
Collective's plan for creating NIL opportunities
Additionally, using CAlegends.com, fans can purchase California Legends Collective merchandise. Fans can also book a live chat or video shout-out with a student-athlete. Plus, they can subscribe to support various teams or make financial contributions.
Furthermore, Kennedy said the site also hopes to empower businesses. He also said charities that want to hire a Cal student-athlete for marketing campaigns or to promote an event can now easily do so.
"We wanted to create maximum flexibility for our student-athletes and fans," Kennedy said. "Fans can go onto CAlegends.com and choose which Cal team, position group, or individual player they want to support financially. They can do this in various ways, by subscribing to that team, group, or player at various dollar levels and receiving unique benefits depending on the subscription amount. Do you want to attend a Cal football game with Marshawn Lynch? Well, we can make that happen for you. Fans just log on and select how they want to participate."
Pac-12 NIL collectives catching up with other leagues
After a slow start with launching NIL collectives, there has been a slew of new collectives launched at Pac-12 schools. Earlier this month, the Sun Angel Collective was launched at Arizona State. YOKE player-led collectives have been launched such as the Eugene NIL Club at Oregon and Westwood NIL Club at UCLA. Plus, there was a collective conundrum at USC. That came after the introduction of Student Body Right, which would compete with the school-supported BLVD LLC.
All in all, after getting into the collective race well after other Power 5 leagues, the Pac-12 has seemingly made up a lot of ground.