House proposal would give NCAA everything it wants with federal NIL reform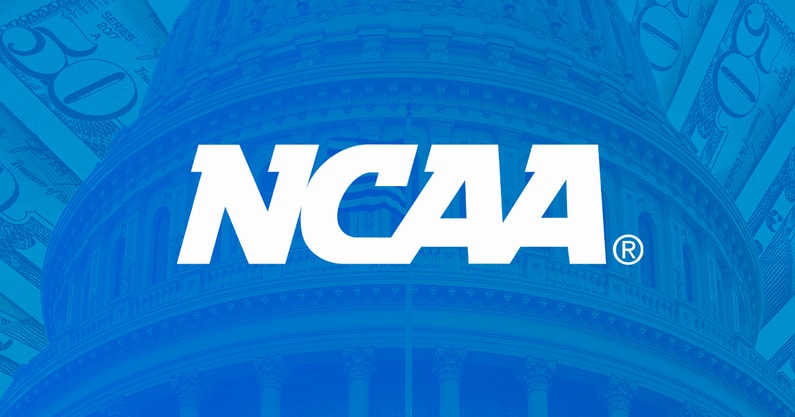 A second draft of federal NIL legislation has surfaced in the U.S. House of Representatives.
Much like the draft circulated last week from the office of Sen. Lindsey Graham, the House version has everything on the NCAA's federal legislation bingo card. USA Today was the first to report on the proposed legislation. A source provided On3's Pete Nakos with the "discussion draft."
The draft includes third-party administration, state law preemption, the prevention of athletes as employees and an antitrust exemption – all things NCAA officials have been clamoring for with federal NIL reform.
Interestingly, the draft was penned by Rep. August Pfluger of Texas. The draft emerged just days after his colleagues in the Texas legislature passed sweeping reforms on the local level aimed directly at bypassing NIL oversight by the NCAA.
"The most significant portion of this proposal will create a new regulatory body tasked with establishing and enforcing rules pertaining to collectives, boosters and student-athlete endorsement contracts," Pfluger's letter addressed to Congress says. "Student-athletes who enter into a contract will be required to report their agreement to this new body and their university within a specified period.
"The makeup of this new entity is going to be a critical component throughout its legislative development, and it is vital Texas voices are part of this conversation. While I do have reservations about creating a new regulatory body, I believe it is a better option than delegating such a responsibility to the Federal Trade Commission (FTC) under Chair Lina Kahn. The only instance in which the FTC will intervene is in cases of deceptive practices."
New NIL bill 'unlikely to pass'
Mit Winter, a sports attorney at Kennyhertz Perry LLC, says the proposal is clearly "aimed at NIL collectives" and "it's another attempt to move things backward, instead of working on a new model that reflects reality."
"Luckily, it's unlikely to pass," Winter said.
That's especially true since the clock is ticking on seeing meaningful legislation passed by Congress. The 2024 election cycle is starting to pick up and party lines will surely be drawn for good by this fall or winter.
Plus, there does not appear to be a backup plan, except for NIL possibly blowing up in the face of the NCAA.
"Plan B, in my view, is that there will be a scandal," Tom McMillen, a former Congressman who is the CEO of LEAD1 Association, recently told On3. "And it will compel Congress to act. It just always works that way. We don't want that to happen. We would rather do this preemptively. But plan B is there's going to be a crisis. You have a situation where you really have unaccountable [NIL] collectives, and student-athletes without a transparent market."
– Pete Nakos contributed to this story.