Dan Furman joins 502Circle as president of Louisville NIL collective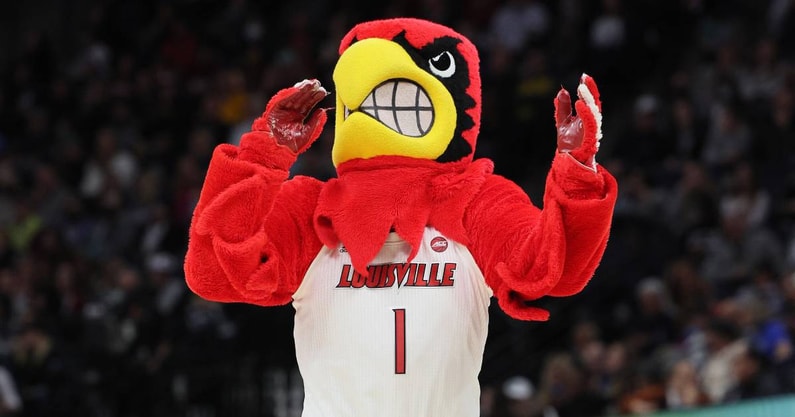 LOUISVILLE – As Dan Furman officially transitions roles from the associate director of development, major gifts for Louisville's Cardinal Athletic Fund to the president of the name, image and likeness collective 502Circle, he'll have similar calls and meetings with fans and donors with whom he has preexisting relationships, only now they'll be on behalf of a different organization.
His message will resemble what it looked and sounded like when he worked for the CAF. However, now he'll tell Louisville supporters they can directly financially support athletes through NIL opportunities.
"It's different but in the same sense, it's that same message," Furman told On3. "We're here to impact the lives of student-athletes and provide opportunities for kids to change their lives and their families' lives. When you really break this thing down, for years in college athletics, we've been preaching as development officers that we're here to make an impact on student-athletes. And what better way to do it than by directly impacting student-athletes through NIL and providing them with opportunities that grow their knowledge of industry and community and city and get them involved with nonprofits and individuals in the city that could employ them when they're done with their time at U of L.
"There's a Pandora's box of ideas and concepts that could grow from what they're doing here in the community at this point in time and at this point in their life. It's our job to sit down with donors and pitch that emotion and make sure that they understand like this isn't just some ragtag idea, right?"
Furman and Samantha Delph, a Louisville alum who's now 502Circle's director of operations, joined the collective as its first two full-time hires, whom the collective officially announced Monday. Delph previously worked as the marketing and community outreach manager for the Louisville Bats, which is the Triple-A affiliate of the Cincinnati Reds. Delph also served as a compliance grad assistant while attending Louisville. Furman credited 502Circle founder Marc Spiegel for his work in launching the collective and he said Spiegel will continue to be crucial in the collective's future.
Furman joins 502Circle from similar path as other collective executives
Furman is the latest in a growing list of executives of NIL collectives who worked for the institution in which the collective supports in some capacity in their most recent roles.
For example, TrueNU executive director Jacob Schmidt worked as Northwestern's director of football operations following his collegiate career as a Wildcats running back. The Kingdom NIL executive director SJ Tuohy previously served as UCF's associate athletics director of football and chief of staff. ICON Collective president and CEO Kathleen Knight previously worked as the assistant athletic director for development in Chicago for Illinois, where she swam as an undergrad.
For NIL entities that aren't under the umbrella of an athletic department's independent fundraising arm to some degree – such as the 12th Man+ Fund that's part of the 12th Man Foundation at Texas A&M or the collective ONEArkansas NIL that a member of the Razorback Foundation officially registered – having a former athletic department staffer in charge of a collective's operations provides a level of familiarity and trust.
Plus, a former athletic department staffer likely has preexisting working relationships with some of the school's coaches and athletes, which removes the potential self-interest of a fan who might want to start a collective in order to develop those relationships.
Furman said one of his initial goals in his new role is to create consistency in the messaging about NIL that's external to the athletic department.
"This space is still so new and there are so many innovative things happening that at the end of the day, being able to have somebody with the experience of what's going on in the department, understanding how our donor base operates, understanding what makes them tick, I felt like this was a great jump to go support our student-athletes in a way that right now is changing college athletics, changing the way that departments have to think and create opportunities for themselves," Furman said.
'These individuals – they're familiar with my face'
After Furman played baseball at Pitt, where he graduated in 2017, he interned for the ACC and he joined the CAF in 2018. He has had the opportunity to watch firsthand how Louisville's coaches operate.
Sitting inside the Louisville Thoroughbred Society, which is just a few blocks from the KFC Yum! Center in downtown Louisville, Furman initiated handshakes and hellos to familiar faces, asking them questions that ranged from the new seating location of their season tickets to their latest business travels.
That is the benefit of someone with institutional knowledge and longtime relationships running the day-to-day operations of a collective.
"Really when you break it down, we're changing the lives of student-athletes, and I think that an advantage of mine will be that those people have heard me say that for years," Furman said. "We're just doing it in a different way now. These individuals – they're familiar with my face. They know the message that I'm pitching when I walk in their office. I'm going to be pitching the same thing. You're just doing it through the 502Circle now and that mission is through NIL."
'NIL isn't anything without fundraising'
When asked what fundraising or membership goals Furman has for 502Circle that he's willing to share, he said 1,000 members is an attainable goal. Furman described Louisville Athletics as the equivalent of the professional team in town. The university is the main event in a major metro area.
"It's a blue-collar, hardworking city that has a little bit of a mix between industrial, the bourbon scene, horse racing," Furman said.
He compared a collective to an athletic department's development department and he said establishing an annual fund could be one way to help achieve a sustainable source of fundraising.
"To be honest, NIL isn't anything without fundraising," he said. "We've got to make sure that there's money coming in the door."
There's a balance for any collective between emphasizing both its mission and the money its executives want to raise. Furman said he wants to promote Louisville athletes getting involved in the community, such as in the city's West End, where he said football players could host camps for children who might see themselves in the Cardinals players.
How will Furman and his colleagues at 502Circle attempt to benchmark both the collective's fundraising and its non-monetary strategies against its peers? Everybody's trying to figure out how to do that, he said.
"I don't know that we necessarily are competing numbers-wise against anybody right now," Furman joked. "There's not a leaderboard anywhere, at least that I have seen."
He said he's not as concerned with the collective's fundraising total right now because he said he thinks that will come with time. Furman said he's confident in his ability to fundraise based on his background.
Outside of occasional public announcements of fundraising campaigns for collectives or individual NIL deals – which still might require independent verification – it can be difficult to definitively compare one collective's efforts to another's.
"One thing I'll say is we want student-athletes to be here at Louisville, be excited about being here, understand that we have a great NIL program around them and all the opportunities that they could get at other schools, we want them to understand that that can happen at Louisville," Furman said. "For us, there is the idea of competing against others. I'm probably overly competitive so, of course, I'll do that. But at the same time, competing against ourselves to provide better opportunities for every kid we have here on campus."
Furman said any athletic department is trying to help athletes from the college recruiting process to walking across the stage during graduation.
"If we can help them do that the best we can," he said, "then we're doing our job right as a collective and as an NIL entity."