Top 10 female student-athletes with highest On3 NIL Valuation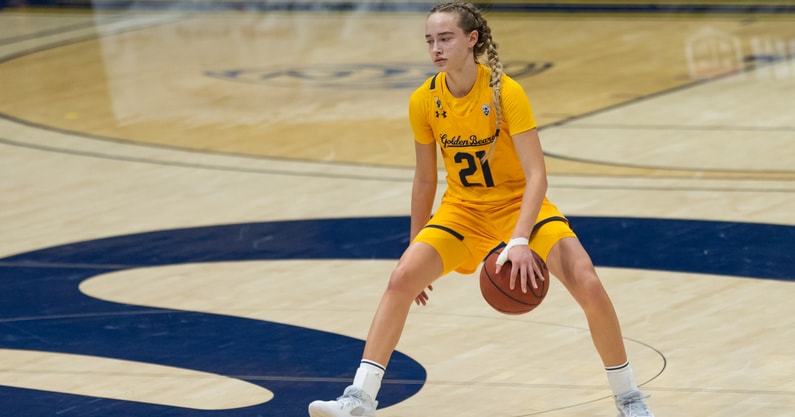 The newest update of the On3 NIL 100 – the first-of-its-kind, defacto NIL ranking of the top 100 high school and college athletes based on their On3 NIL Valuation – brought significant changes all over college sports. But there were also a number of other alterations throughout the On3 NIL rankings with women student-athletes. Here's a look at the top 10 female student-athletes with the highest On3 NIL Valuation.
As it was last time, the top of the list is headlined by LSU gymnast Olivia Dunne, who cracked the top five of the NIL 100 with an On3 NIL Valuation of $2.4 million.
Olivia Dunne
Sport: Gymnastics
On3 NIL Valuation: $2.4 million
Increase over last week: $26,000
On3 NIL 100 ranking: 5
Per Post Value: $32,000
Livvy Dunne has been a trailblazer in the NIL space since the NCAA puts its interim policy in place on July 1, 2021. Now a junior, she earned All-America honors on uneven bars last year and landed on the SEC academic honor roll. And for all the success she has had in the gym, she's continued to build her brand outside of gymnastics. Her social media following has grown to more than 8.4 million. She's inked deals with American Eagle, Plant Fuel, Bartleby and others. Her exclusive brand partnership with Vuori Clothing was her first. It also reportedly netted her a mid-six-figure payday.
Sunisa Lee
Sport: Gymnastics
On3 NIL Valuation: $1.5 million
On3 NIL 100 ranking: 8
Per Post Value: $21,000
Before the NCAA changed its NIL policies, there's a strong possibility chance Sunisa Lee never would have competed for Auburn. She captured gold in the gymnastics' all around in Tokyo's 2021 Summer Olympics. Lee was the pillar of the USA's silver medal team win, too. She was named SEC Freshman of the Year this past spring and captured eight All-America honors. All of it has combined to be a stellar platform for her to profit off her NIL. The sophomore has 3.5 million social media followers across Instagram, TikTok and Twitter. And she's used it to sign notable partnerships with Amazon, Gatorade and Target, among others. She climbed two spots in the latest update in the On3 NIL 100 to No. 8 overall.
Paige Bueckers
Sport: Basketball
On3 NIL Valuation: $817,000
On3 NIL 100 ranking: 36
Per Post Value: $11,200
Paige Bueckers, the 2020-21 National Player of the Year, won't be playing basketball this winter. The UConn star announced in August she had suffered an ACL injury. That has not hurt her marketability, though. She recently signed on with Bose. Bueckers has a deal with Crocs, and she became the first student-athlete to ever sign a NIL deal with Gatorade back in December. Since then, she's rolled out her own custom bottle as part of Gatorade's Fuel Tomorrow Gx Collection. She climbed one spot in the latest update in the On3 NIL 100 to No. 36 overall.
Haley Cavinder
Sport: Basketball
On3 NIL Valuation: $800,000
Increase over last week: $997
On3 NIL 100 ranking: 38
Per Post Value: $10,800
Maybe no two athletes have defined the NIL Era more than the Cavinder Twins. Haley Cavinder and her sister Hanna started the new age of the NCAA with a major move, announcing a deal with Boost Mobile in New York City's Times Square. Since then, they've inked more than 30 other partnerships. They've harnessed the power of being twins in the social media age, too. They each have their own Instagram account, while also sharing a page. Add that on to a combined TikTok account with more than 4.6 million followers and there's loads of potential.
Hanna Cavinder
Sport: Basketball
On3 NIL Valuation: $799,000
Increase over last week: $1,200
On3 NIL 100 ranking: 39
Per Post Value: $10,700
Hanna Cavinder and Haley Cavinder announced plans this past spring to transfer from Fresno State to Miami. And while the two have come out and stated NIL did not play a role in their move to South Beach, there's no questioning the profit they stand to make off the move. Playing for an ACC team in a major media market gets their brand in front of more eyeballs automatically. Plus, the opportunity to seriously contend for an NCAA Tournament bid. That's something the twins were never able to accomplish at Fresno State. Both Cavinders climbed up two spots in this latest On3 NIL 100 update.
Flaujae Johnson
Sport: Basketball
On3 NIL Valuation: $587,000
On3 NIL 100 ranking: 60
Per Post Value: $8,000
Flaujae Johnson has the potential to be the biggest name in the NIL space. She has an established following already because of her hip-hop brand, and she's really just starting to build on her on-court recognition. Brands have started to realize that, too. The LSU freshman signed a shoe deal with Puma in September. One of the top-ranked recruits in the 2022 class, she was a McDonald's All-American this past season. Johnson's social media following is huge, too, thanks to her hip-hop presence. With 1.1 million followers on social media, she has another 124,000 subscribers on her YouTube channel. Johnson has the opportunity to earn millions in NIL over the course of her career in Baton Rouge. She also has climbed a few spots in the On3 NIL 100 to No. 60 overall.
Hailey Van Lith
Sport: Basketball
On3 NIL Valuation: $543,000
On3 NIL 100 ranking: 73
Per Post Value: $7,400
Hailey Van Lith is one of the most marketable athletes in the NIL Era. The Louisville basketball star got the Cardinals to the Final Four this past season before falling to South Carolina. The All-ACC first-teamer averaged 14.4 points per game in 34 games. She has built a strong social media following, too. The former McDonald's All-American has 785,000 social media followers. Adidas, Dicks Sporting Goods, Valentino, Overtime and Billionaire Girls Club have all signed deals with the Louisville star. She slid up one spot to No. 73 in the On3 NIL 100.
Sedona Prince
Sport: Basketball
On3 NIL Valuation: $525,000
On3 NIL 100 ranking: 82
Per Post Value: $7,200
Oregon's Sedona Prince became a TikTok star during the 2021 NCAA Tournament when she exposed the disparity between the men's and women's NCAA Tournament. Her videos spurred real change. For starters, there are now 68 teams in the women's tourney. Players now receive an identical gift bag to their male counterparts. Prince has also become a bit of a celebrity. She has 3.3 million social media followers. She won Female Athlete of the Year at the inaugural NIL Summit. And she's signed some sweet partnerships, inking deals with crocs, Native and Doordash. Prince is now sitting at No. 82 in the On3 NIL 100.
Jordan Chiles
Sport: Gymnastics
On3 NIL Valuation: $368,000
On3 College Gymnastics NIL Rank: 3
Per Post Value: $5,100
Jordan Chiles is one of the best brands in college sports, after helping lead the US to a team silver medal at the 2020 Olympic Games. Chiles placed in the top three in the all-around at every domestic competition in 2021, including third at the Olympic Trials. During the 2022 season at UCLA, Chiles earned second-team All-America honors after tying for seventh in her session and 14th overall on floor exercise at the NCAA Championships. Chiles is expected to have a massive 2023 season for the Bruins. Plus, she's making the most out of her NIL opportunities with deals with Reebok, Pottery Barn Teen, DoorDash, Urban Outfitters, GK Gymnastics, Gymshark, Amazon, SoFi, Degree and many others. Her On3 NIL Valuation of $368,000 is surely only going to increase this upcoming season.
Mia Mastrov
Sport: Basketball
On3 NIL Valuation: $333,000
On3 College Women's Basketball NIL Rank: 7
Per Post Value: $4,500
Mia Mastrov moves into the top 10 for the first time since On3 released women's NIL valuations in early October. Mastrov has masterfully crafted her brand on and off the court. Her father, 24 Hour Fitness founder Mark Mastrov, helped her understand the importance of brand awareness at a young age. "You don't have to be defined as one thing. You can do all things, and still be powerful in every aspect of those things," Mastrov recently told the SF Chronicle. Mastrov, who appeared in all 24 games for the Cal Bears in the 2021-2022 season, has professional modeling experience and a passion for high-end fashion. She boasts more than 760,000 followers across her social media accounts – including nearly 400,000 on TikTok alone. She's also executed a number of deals, so it only makes sense for her On3 NIL Valuation to be at $333,000.
About the On3 NIL Valuation
The On3 NIL Valuation is an index that looks to set the standard market value for both high school and college-level athletes. The NIL valuation does not act as a tracker of the value of NIL deals an athlete has completed to date. It rather signifies an athlete's value at a certain moment in time.
A proprietary algorithm, the On3 NIL Valuation calculates an athlete's NIL value using dynamic data points targeting three primary categories:
+ Performance
+ Influence
+ Exposure
While the algorithm includes deal data, it does not act as a tracker of the value of NIL deals athletes have completed to date, nor does it set an athlete's NIL valuation for their entire career.