Talking Stuff: The Austin Siereveld decision, breaking down The List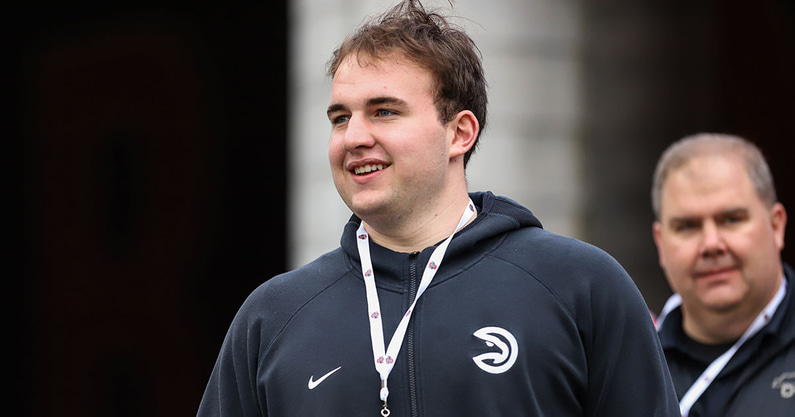 COLUMBUS — Ohio State finds out Wednesday if it's seven-month recruitment of Austin Siereveld has paid off.
The 6-foot-5, 315-pound offensive lineman from Lakota East (Cincinnati) High School is set to announce his college decision, ending his recruitment with Notre Dame and Alabama trying to upend the long-time favorite Buckeyes.
Ohio State has not taken the recruitment of Siereveld lightly. There's been nothing taken for granted just because he grew up rooting for the Buckeyes. The road to Wednesday has been bumpy at times as Ohio State has had to navigate coaching changes and an unexpected push from the Fighting Irish, Crimson Tide and others. It was all part of the plan for Ohio's No. 3-ranked prospect. He wanted to be patient and he was.
"I want to know as much as possible," he said in March. "What they have to offer. Facilities, coaching staff, academics. How they interact with their players, what the relationships are like."
Now it's decision day. What kind of impact would Austin Siereveld have on the Ohio State recruiting push? How does Justin Frye and the Buckeyes move forward with offensive line recruiting from here?
Those are some of the key discussion points on this week's episode of Talking Stuff: The Ohio State Recruiting Podcast presented by Byers Auto. The latest episode features Lettermen Row recruiting analyst Jeremy Birmingham alongside cohorts Spencer Holbrook and Andrew Ellis. The group breaks down Siereveld's recruitment along with a rundown of the latest version of The List from Lettermen Row.
Check out the video below as Lettermen Row takes a deep dive into what lies ahead for the Buckeyes on the recruiting trail. Then head over to YouTube.com and check out more from the guys on all things Ohio State football, basketball and recruiting.