Alex Forsyth says he will return for Oregon Ducks next season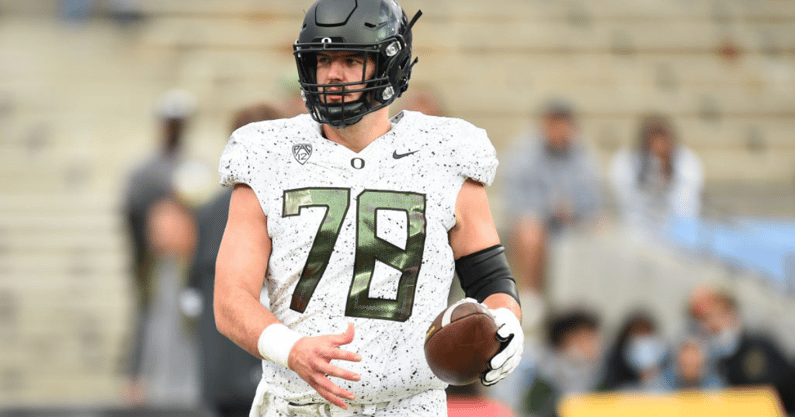 Oregon isn't going to have a terribly long list of players to honor on senior day this Saturday.
Only seven players on the Ducks' roster are seniors eligibility-wise, and a few others will undoubtedly leave early for the NFL. One who won't fall into that category, though, is Alex Forsyth.
A redshirt junior and one of Oregon's leaders on and off the field, Forsyth said Wednesday that he will not participate in senior day honors before the Ducks' showdown with Oregon State Saturday at Autzen Stadium.
He will return to Eugene for his senior season next fall.
"I'm not gonna participate in senior day — I'll be coming back this next year," Forsyth said.
There was some speculation at the start of the year that a strong 2021 campaign could be enough from Forysth would be enough for him to turn pro after the season. He popped up on some early-season draft boards but has seen his junior season hindered by a lingering back issue that kept him sidelined for five games.
When he has been healthy enough to play, Forysth has been stellar for the Ducks this season. Pro Football Focus grades him as a 70 overall and he is currently ranked as the publication's No. 55 center in the country.
His return next season will be especially pivotal if T.J. Bass, Malaesala Aumavae-Laulu, or any of Oregon's other starting offensive linemen elect to declare for the draft after strong seasons.
Mario Cristobal was asked Wednesday if any players other than Oregon's seven seniors will be honored Saturday.
"They're still putting all that stuff together," Cristobal said. "That will probably take another day, or two, or three, or so."