Oregon receivers Johnny Johnson III, Jaylon Redd out for season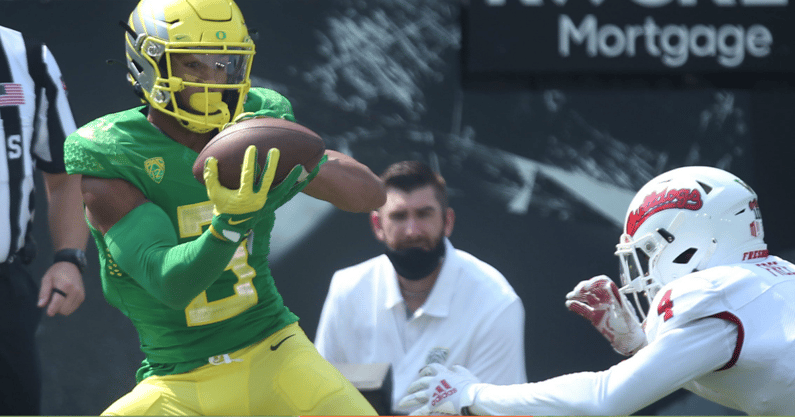 SALT LAKE CITY — Two of Oregon's starting receivers are out for the season.
Following Oregon's loss to Utah in Salt Lake City, Mario Cristobal said senior receivers Johnny Johnson III and Jaylon Redd have both suffered season-ending injuries.
"Johnny is not going to be able to continue the season," Cristobal said. "Neither is Jaylon Redd."
Those two losses come just days after starting receiver Mycah Pittman announced that he was leaving the program.
Johnson III and Redd are Oregon's second and fourth-most productive wide receivers this season. They have also played more snaps than any receiver besides Pittman, and both excel as run-blockers.
Redd has 13 catches for 197 yards and two touchdowns in 2021. Johnson III has 28 catches for 430 yards and one touchdown.
Both players are seniors who have been with the Ducks since 2017, and both will see their Oregon careers come to premature ends because of their respective injuries.