Tony Tuioti describes what Jordon Riley, Casey Rogers will bring to Oregon defensive line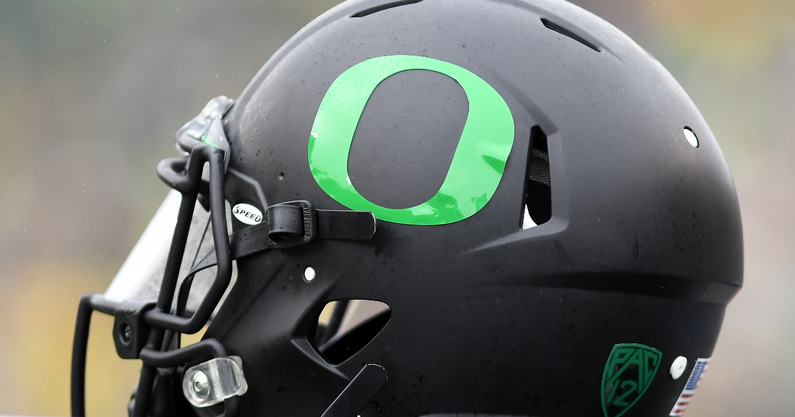 Seemingly overnight, the Oregon defensive line has gone from a position of concern to one of strength.
During spring ball, the Ducks were paper-thin along the interior. Popo Aumavae, Brandon Dorlus, and Keyon Ware-Hudson were all sidelined with shoulder injuries. Sam Taimani had transferred in from Washington, but the Oregon coaching staff admitted his conditioning was a work in progress. Jayson Jones had transferred to Auburn months earlier. Kristian Williams was away from the program all spring and eventually transferred to Missouri.
The situation became so dire that the Ducks temporarily shifted sophomore offensive line standout Jackson Powers-Johnson to the d-line in order to bolster the depth.
Now, though, the Ducks have seen healthy returns from Aumavae, Dorlus, and Ware-Hudson. Taimani has dropped 35 pounds since his arrival in Eugene and, by all accounts, is looking like he could be a force along the interior in 2022. And Oregon has added former Nebraska linemen Casey Rogers and Jordon Riley.
"It's a lot more fun coaching now than it was in the spring," Oregon defensive line coach Tony Tuioti said with a slight smile. "Have Dorlus back, having Popo back, also having Keyon — I mean, those are guys who played quality reps here. … Having those three guys, and the grad transfers — and adding (Taimani) here as well.
"I feel really good about our depth in terms of who we're putting on the field."
The additions of Rogers and Riley have provided an instant boost. Both played under Tuioti at Nebraska, and Rogers finished the 2021 season with 17 tackles and three tackles for loss in seven games after dealing with an injury early in the year. Riley, meanwhile, tallied seven tackles and one tackle for loss in 10 games.
Both are experienced, veteran players who bring as much to the program off the field as they do on the field.
While Dorlus has established himself as a leader and mentor for Oregon's younger defensive players, Rogers and Riley are also leading by example and adding to the cohesiveness of the defensive front.
"Just physicality. They've got experience," Tuioti said when asked what Rogers and Riley bring to the team. "Both of them graduated and we're dealing with more mature young men. Guys who are basically coming into this season like professional football players. They're just locked in and trying to be the best football players they can be.
"They've got bilk, size, and speed. So that's gonna help us in the trenches and just add some really, really quality depth for us."
Tuioti praised both players' attitudes toward handling their business off the field. Both Rogers and Riley were all-academic players previously at Nebraska. Their additions immediately bolster the football IQ of the defense.
"They take pride in making sure they represent the group the right way," We talk about that a lot in our room; we talk about playing like a Duck and that's a standard we live by. It's not just on the field, it's also on the field."