5 Texas High School football games to watch for week 3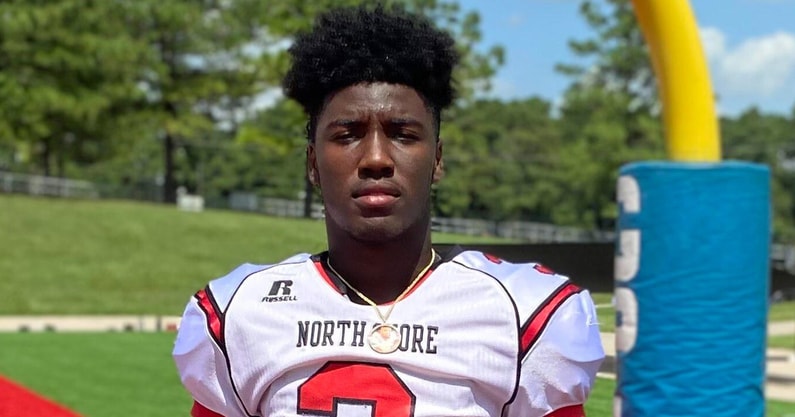 Week two of the Texas high school football season had a plethora of intriguing storylines including txhsfb blue blood Allen's 84 game home winning streak coming to an end.
Hopefully the slate of games for week three live up to the high bar that was set last week. Here are my five favorite Friday night matchups for week three.
6A No. 7 Lake Travis vs. 6A No. 11 Rockwall
Stream Link (FREE)
7:30 p.m.
Players to watch:
2022 Lake Travis WR Caleb Burton- Ohio State commit
2023 Lake Travis QB Bo Edmundson- Offers from OKST, Penn ST, Kentucky
2022 Rockwall QB Braedyn Locke- Mississippi State commit
2023 Rockwall WR Noble Johnson- Offers from Tennessee, UTSA, La Tech

6A No. 4 North Shore vs. 6A No. 18 Spring Westfield
Stream Link ($)
7:00 p.m
Players to watch:
2022 North Shore CB Denver Harris- Alabama and Texas "Top 2"
2022 North Shore IDL Kris Ross- Texas commit
2023 North Shore DB Jacoby Davis- Offers from Texas A&M, Auburn, Michigan
2022 North Shore DL Tai Leonard- Offers from Colorado, Houston, etc
2022 North Shore WR Jhalyn Bailey- Offer from New Mexico
2022 Westfield QB Cardell Williams- Tulsa commit
2022 Westfield IDL Anthony Holmes- Virginia commit
6A No. 12 Arlington Martin vs. 6A No. 21 Midland Legacy
Stream Link (FREE)
7:00 p.m.
Players to watch:
2022 Arlington Martin DE Ernest Cooper- Stanford commit
2022 Arlington Martin LB Trevell Johnson- Texas Commit OUT FOR SEASON
2023 Arlington Martin DB Javien Toviano- Offers from Texas, Oklahoma, Texas A&M
2023 Arlington Martin RB Sergio Snider- Offers from Oregon, Auburn, TCU
2022 ML WR Chris Brazzell- Florida Atlantic commit
2023 ML DB Canyon Moses- Offer from Kansas State
2024 ML QB Marcos Davila- Offer from Kansas
6A No. 2 Katy vs. Dickinson
Stream Link ($)
7:00 p.m.
Players to watch:
2022 Katy DE Malick Sylla- Texas A&M commit
2022 Katy CB Bobby Taylor- Texas A&M commit
2022 Katy ILB Ty Kana- USC commit
2022 Katy WR Nic Anderson- Oregon commit
2023 Katy S Arian Parish- Offers from USC, Arizona, Arkansas
2022 Dickinson OT PJ Williams- Texas A&M commit
2022 Dickinson TE Donovan Green- Texas A&M commit
2023 Dickinson CB Vernon Glover- Offers from Texas, Texas A&M, Miami
Small-school game of the week
4AD1 No. 3 Waco La Vega vs. 4AD1 No. 4 Austin LBJ
Stream Link FREE
7 p.m.
Players to watch:
2022 LBJ QB Oscar Gordon- Texas Southern commit
2023 LBJ RB Sedrick Alexander
2024 LBJ ATH Fatu Mukuba
2022 La Vega LB Darion White