Longhorns men's basketball signee Ron Holland named Texas player of the year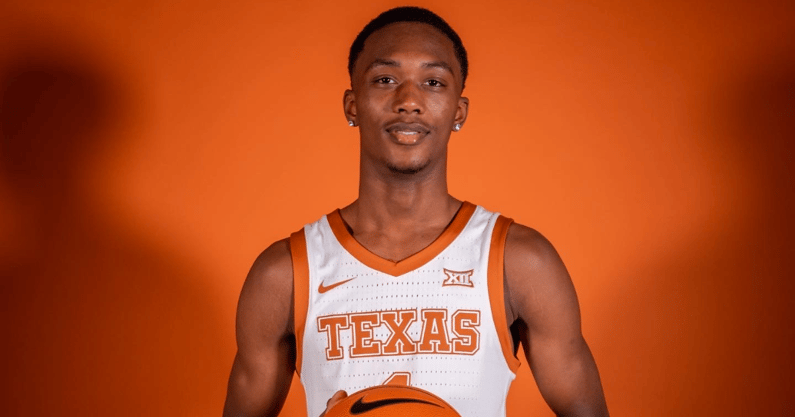 Texas men's basketball signee Ron Holland was named Texas' Gatorade player of the year on Wednesday. Holland, an On3 Industry Ranking five-star, is the No. 14 overall player in On3's rankings.
[Get Inside Texas Plus until 8/31 for just $29.99!]
Holland is also the 23rd McDonald's All-American in Texas' history, and was recently named one of five finalists for the Jersey Mike's Naismith High School Boys Player of the Year award.
During his four-year career at Duncanville, Holland led the school to an overall record of 123-8 including a 26-0 mark in the UIL state playoffs. He finished his prep career with over 1,500 points and over 900 rebounds. Duncanville completed the 2022-23 season with a 29-1 record. 
[Sign up NOW for the Inside Texas newsletter for Texas Longhorns daily updates and breaking news in your inbox!]
Holland is one of two signees in Texas' 2023 class along with Woodland Hills (Calif.) Southern California Academy guard AJ Johnson.
Johnson and Holland make up the No. 3 Class in the On3 Industry Ranking Basketball Team Recruiting Rankings. Texas is only behind No. 2 Duke and No. 1 Kentucky.
On3 Scouting Summary
It is the motor for Holland; that is what you notice first. He has good positional size, but it is how hard he plays – on both ends – that gets people talking. Holland has performed at the highest levels, with Team USA, on Nike's EYBL circuit, and at Duncanville High. Coming into his junior season, the question mark was the skill set; he has shown some improvement. While the jump shot is still below average, he can use the dribble to get downhill, and he's developed confidence in his pull-up jumper. Holland is great in transition; he plays above the rim and has the upside to be an excellent defender – both on and off the ball. Production and winning that is what he has done for a while.