Previewing the top quarterbacks at the 2022 Elite 11 Finals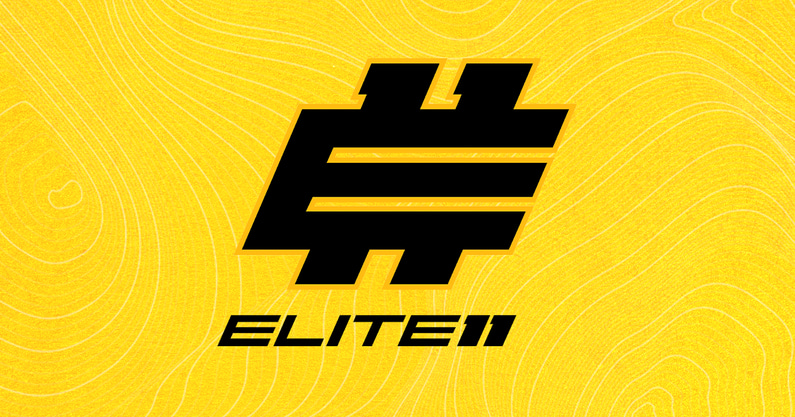 Twenty of the nation's top quarterbacks in the 2023 cycle will make their way out to Los Angeles next week to compete in the Elite 11 Finals – the nation's premier high school quarterback camp. The event is set to run from June 28 to June 30. 
The Elite 11 Finals marks the final off-season event for these top quarterbacks prior to the all-important senior season. Outside of Five-Star Plus+ Arch Manning, the majority of the top 2023 quarterbacks are expected to attend. 
The setting allows for a direct side-by-side comparison of the majority of the cycle's top passers. You're able to get a sense for some of the physical tools, passing ability and level of development of the participants. With that said, the Elite 11 is historically a highly structured setting, absent of a pass rush or an open environment akin to a live, 11-on-11 football game. It is important to take a macro view as it relates to projectable skills rather than thin-slicing camp minutiae. So while what we see at the event can be informative, it must be viewed in the proper context in order to have real utility in the evaluation. The Elite 11 is ultimately one of several a pieces in the larger evaluation process.
With that said, let's set the table for the Elite 11 Finals.
SoCal 5-stars headline Elite 11 Finals
The group is led by two On3 five-stars from Southern California in USC commit Malachi Nelson (No. 2) and Tennessee pledge Nico Iamaleava (No. 5). We recently saw both compete at Overtime's OT7 league in Las Vegas. Iamaleava turned in a breakout performance and earned On3 MVP honors for the event. 
At 6-foot-5.5 190 pounds, Iamaleava combines one of the cycle's top arms with athleticism and playmaking ability that translates well to live settings. He looked like the top overall prospect at OT7 — an event loaded with top-ranked recruits. To this point, he's at his best when put in a free-flowing situation where he's able to just go play – like we saw at OT7. The Elite 11 setting is a bit different. Iamaleava was not as his best at the Elite 11 Nashville regional, back in May. He was adjusting to the humidity and was not as accurate as we've seen in other settings. Was that a one-off due to conditions or more of an indicator of some areas for improvement with his mechanics?
Nelson, meanwhile, had an up-and-down week in Las Vegas and may have been dealing with some shoulder discomfort. The 6-foot-3, 185-pounder was also playing with a new 7-on-7 team, albeit one with an embarrassment of receiver talent. Nelson has long been considered one of the top quarterbacks in the cycle as a developed, polished passer with a quick release and accuracy on Friday nights. The competition at the top of the 2023 quarterback class is stiff and Nelson will need to show continued progress to hold off some other ascending prospects, led by Iamaleava. 
Top challengers at Elite 11 Finals
Christopher Vizzina (No. 20) may not have received some of the general fanfare of others since ending his low key recruitment when he committed to Clemson back in April. That doesn't line up with what he's done on the field this off-season, though. Vizzina has had several strong showings on the camp circuit and turned in one of the more impressive Elite 11 regional performances of this group. The 6-foot-4, 205-pounder has the look of an ascending prospect with a balance of projectable physical tools, some of the best movement skills in the cycle along with polish as a passer.
Dante Moore (No. 45) is one of the more refined passers in the 2023 cycle. The Detroit Martin Luther King standout has a quick release and tends to be highly accurate in every setting. Moore is a pocket passer who should fare well in the structured confines of the Elite 11 Finals. We saw the 6-foot-2, 210-pounder turn in a very good showing at OT7, where he was precise as a short and intermediate passer. Moore did not throw the ball downfield too much in his 7-on-7 offense, so we'll be interested to get a look at his deep ball at the Elite 11 Finals. He may not be as mobile as some of his highly-rated peers, but those questions are more likely to be answered on Friday nights or in an all-star setting. Oregon, LSU, Notre Dame, Texas A&M and Michigan are in the mix for Moore.
Oklahoma commit Jackson Arnold (No. 56) quickly became one of the more accomplished quarterbacks in the 2023 cycle in 2021. Arnold led his high school team to a state title appearance in Texas' highest classification in his first season as a starter. The Denton (Texas) Guyer signal-caller has a live arm with the ability to drive the ball downfield on vertical shots. He's also a tough runner – something that won't show up at the Elite 11 Finals. Arnold has measured a bit smaller than most of his peers at around 6-foot-1, 190 pounds, so it will be interesting to see how he measures up physically in Los Angeles. He also plays in a high school offense that is heavy on deep shots and short passes, so we'll be watching how he adapts to throwing a more complex route tree, particularly in the intermediate areas.
Eli Holstein (No. 119) is one of the more physically-imposing Elite 11 Finalists. The Alabama commit has a big, filled out frame at around 6-foot-4, 225 pounds. He turned in the best overall athletic testing numbers of this group during the regionals with a 4.64 second 40-yard dash, 4.19 second shuttle and 38.3 inch vertical. Holstein is productive as a dual-threat quarterback on Friday nights and helped his Zachary (La.) High team to a state title as a junior. His posture and lower body mechanics affected his accuracy at times during the regional – something we'll monitor during the finals.
Jaden Rashada (No. 155) joins Dante Moore as the top uncommitted Elite 11 Finalist, though he is scheduled to be committed to a program by June 28. Rashada is one of the top pure arm talents in the cycle. He could challenge Nico Iamaleava and a few others for the strongest arm nationally. The ball pops out of Rashada's hand and he's able to effortlessly flick the ball over 60 yards on command. Based on what we've seen last fall and this offseason, the Bay Area product's accuracy and feel for the game are still developing. The arm talent is certainly tantalizing, but we'll be paying attention to his consistency in Los Angeles. Florida leads Miami and Texas A&M in his On3 Recruiting Prediction Machine.
Potential risers at Elite 11 Finals
JJ Kohl (No. 207) should be the biggest quarterback at the Elite 11 Finals. The Iowa State commit has measured between 6-foot-6 and 6-foot-7 and around 230 pounds this off-season. Kohl is a good athlete at his size and has the arm strength to drive the ball to the boundary on a line.
Cincinnati commit Brady Drogosh (No. 232) looks to have one of the higher physical upsides among the Elite 11 Finalists. We've been higher on Drogosh than the rest of the industry for the majority of the process to date. He has a case as the top rushing quarterback in the cycle at 6-foot-4, 195 pounds, running for 1,781 yards and 24 touchdowns while leading his team to a state title as a junior. Drogosh is less experienced as a passer than some others, but has shown high-end physical tools to date.
Baylor commit Austin Novosad is a pure pocket passer who tore up the competition through the air as a junior at Dripping Springs (Texas) High. Novosad is mechanically clean and should fare well in the Elite 11 setting. He has not been much of a run threat to this point in his career, but as noted with Dante Moore, that's not something likely to be answered at the Elite 11 Finals. Ohio State is currently pushing to flip Novosad from Baylor.
Avery Johnson could be the top athlete of this group. The Kansas native is a three-sport star as an above-the-rim basketball player and standout in baseball. Johnson's speed and bounce are on par with receivers and defensive back prospects. The 6-foot-2, 180-pounder showed some encouraging progress as a passer at the Nashville regional. Kansas State leads Oregon in his On3 Recruiting Prediction Machine.
Brock Glenn is a well-rounded quarterback prospect with a quick arm and some underrated physical tools. The Memphis area product pairs a live arm with good feet and a developed build. While he may not have quite the sizzle of some others, Glenn could impress with his overall skill set. Auburn leads in his On3 Recruiting Prediction Machine.