Top 25 cornerback rankings entering Week 4 of college football
J.D.'s CFP Rankings After Week 3
As the college football season wears on passing attacks are beginning to click more and more into sync, which can make life difficult on opposing defenses. But if you have a top cornerback or two that can change everything.
There are more than a handful of elite cornerbacks throughout the country this year, too. Unfortunately, one of the best was hurt on Saturday and his status will bear monitoring going forward.
Even with his injury, though, Travis Hunter remains atop our cornerback rankings for Week 4. Let's dive into the rest of the rankings below.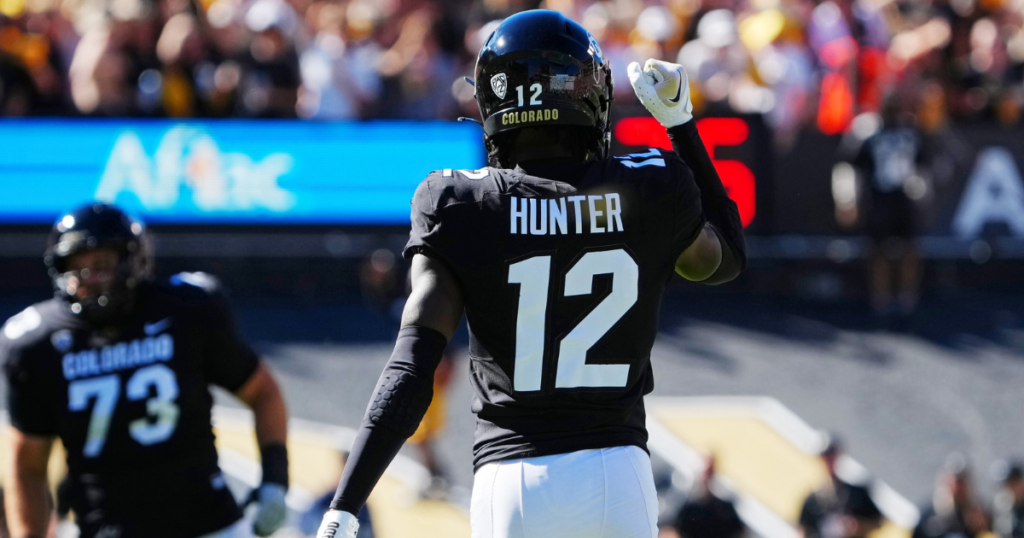 Hunter was hurt early in the team's much-anticipated rivalry rumble with Colorado State, having to be taken to the hospital for additional evaluation.
The injury is a reminder that as much as Hunter plays on both sides of the ball he's going to be exposed to more hits and physicality. Still, his sheer talent is undeniable.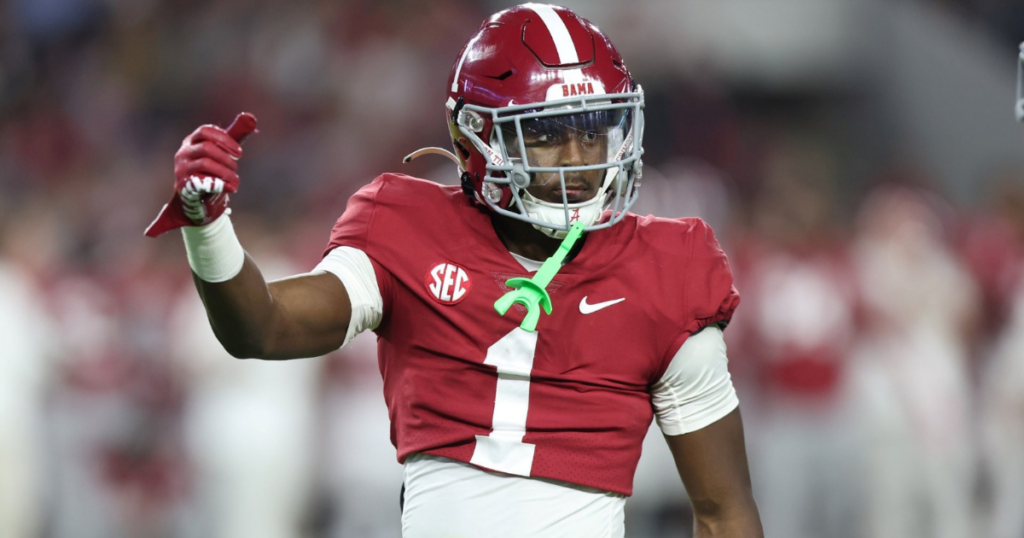 Alabama's offense might have struggled against USF, but the defense was pretty solid and McKinstry was once again a big part of that.
The veteran defender logged one tackle and one pass breakup as he helped the Crimson Tide navigate what could have been a tricky test if not for a staunch defensive effort. As a result, McKinstry stays at No. 2 in the latest cornerback rankings.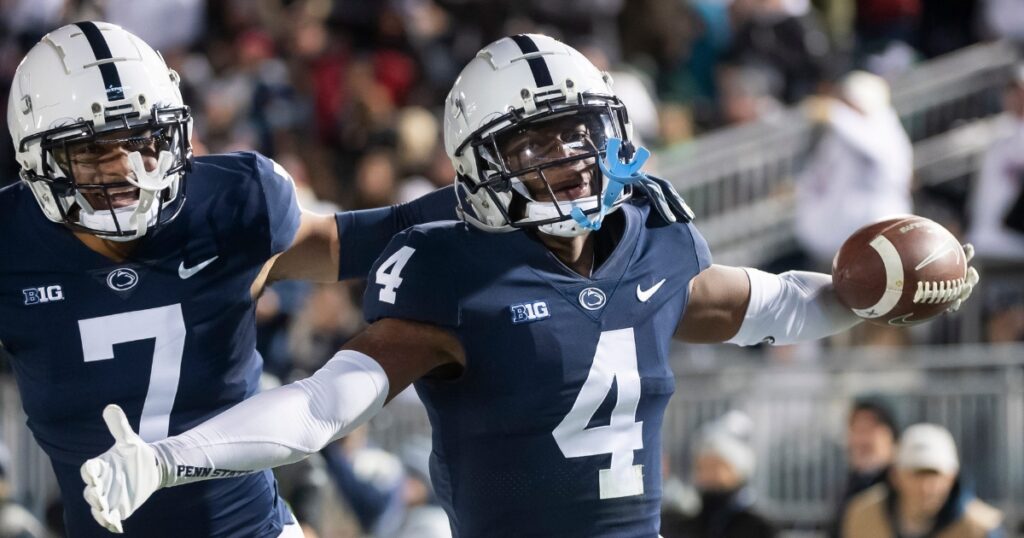 So far King's stat line reads about like you'd expect for a cornerback that teams are mostly avoiding when possible.
In three games he has racked up eight tackles and one pass breakup, while Penn State features the nation's No. 22 pass defense.
One week after having 10 tackles in a contest against rival Iowa State, DeJean had a quieter contest against Western Michigan.
He recorded two tackles and helped Iowa hold Western Michigan to just 10 total points in a blowout win.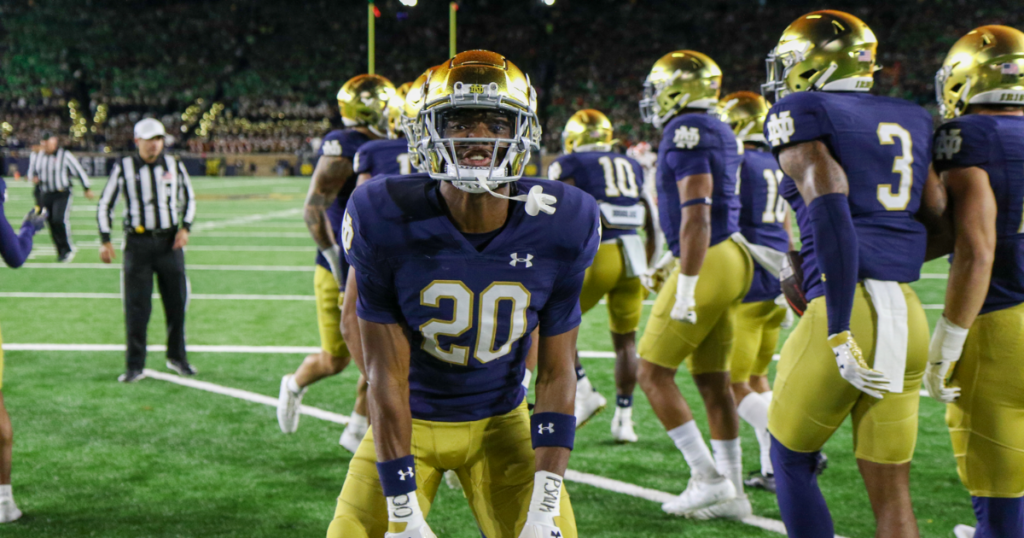 One of the defensive backs on this list that is consistently getting his hands on passes, Morrison did it again in a win over Central Michigan.
On the season he has racked up three pass breakups and an interception, one of the more active sets of hands on these cornerback rankings.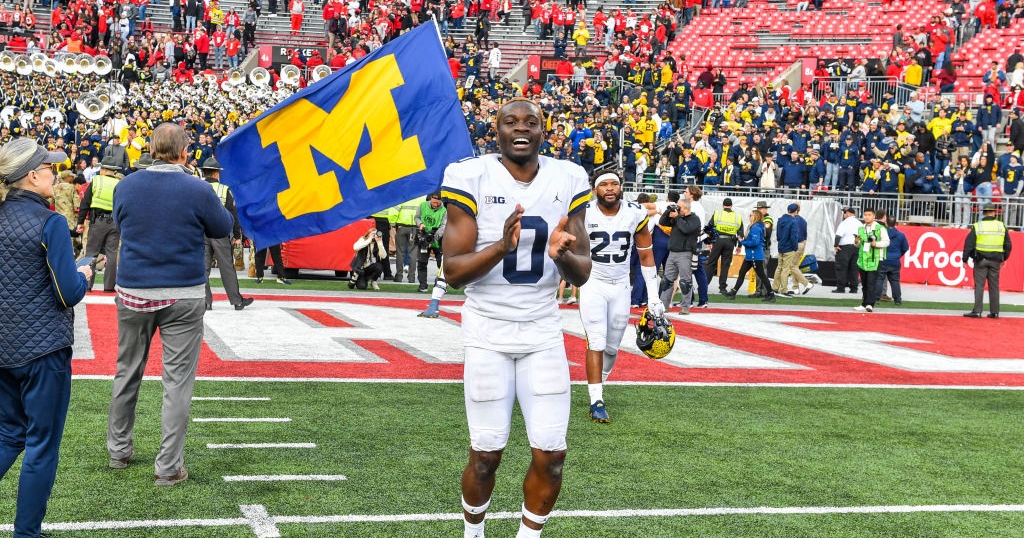 Sainristil showed some additional versatility in a game against Bowling Green this weekend, recording three tackles with two of them coming behind the line of scrimmage and one of them a sack.
In addition to those figures, Sainristil also has an interception and a pass breakup already this season.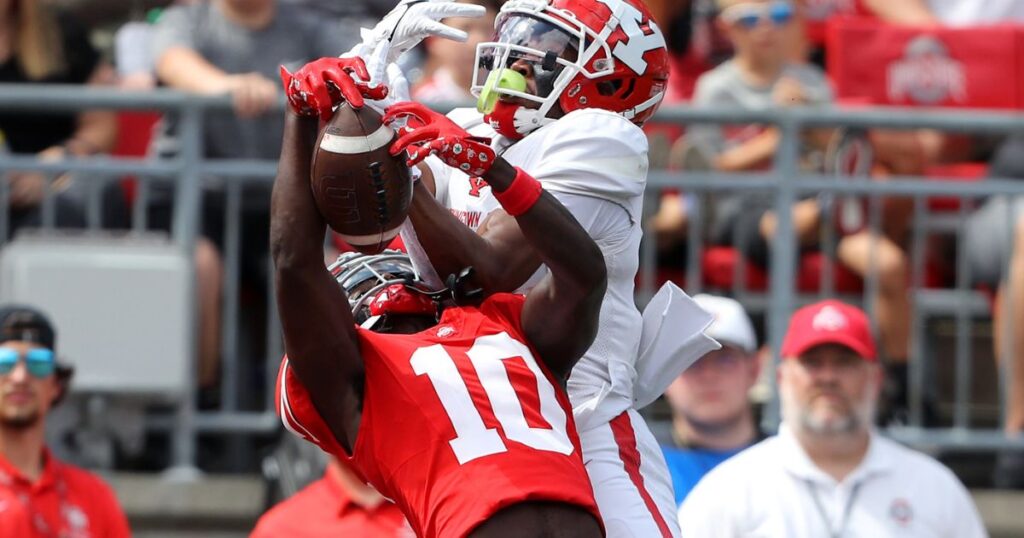 Another true ballhawk at the position, Burke has been breaking up a lot of passes early in 2023. He's already gotten his hands on four passes via breakup and another on an interception.
This weekend he also forced a fumble against Western Kentucky, helping add to the takeaway potential he provides.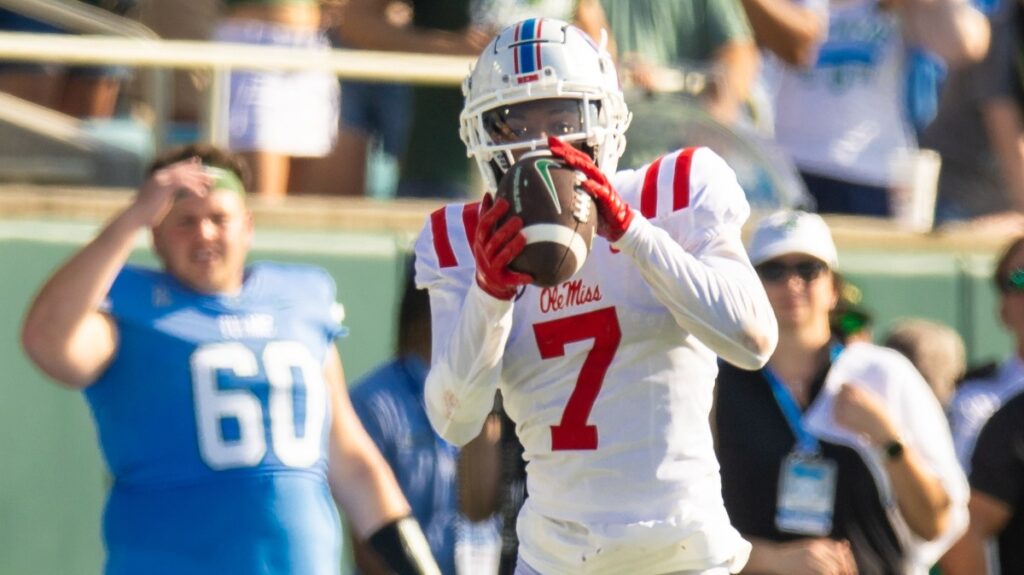 One week after breaking up two passes and picking off another, Prince was involved in other ways defensively for Ole Miss against Georgia Tech.
He managed to record four tackles, with two of those coming behind the line of scrimmage for a loss. Prince can do it all, thus justifying his current positioning in the cornerback rankings.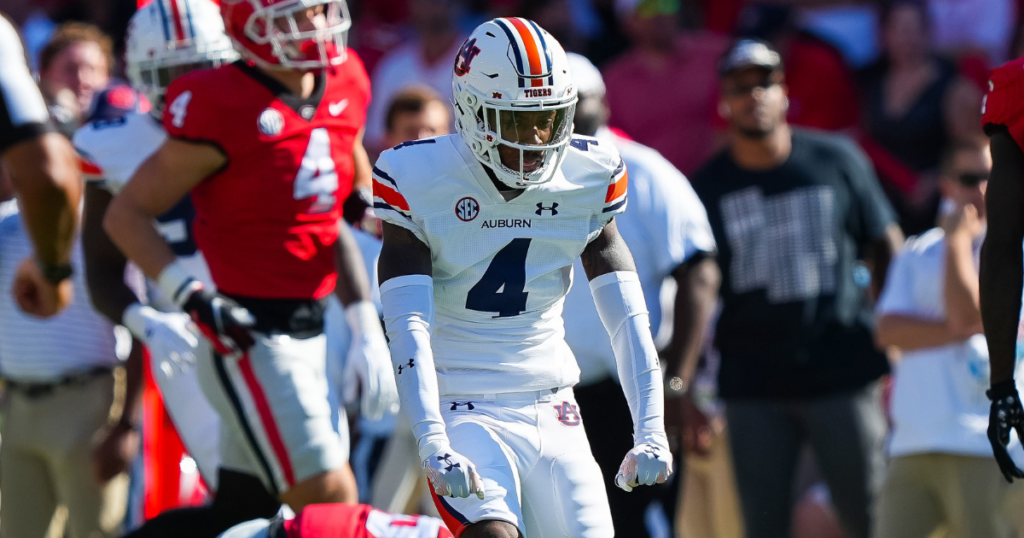 After notching his first interception of the season last week, this weekend James was involved in other ways.
He recorded four tackles, including one for a loss, while also breaking up a pass in a win over Samford.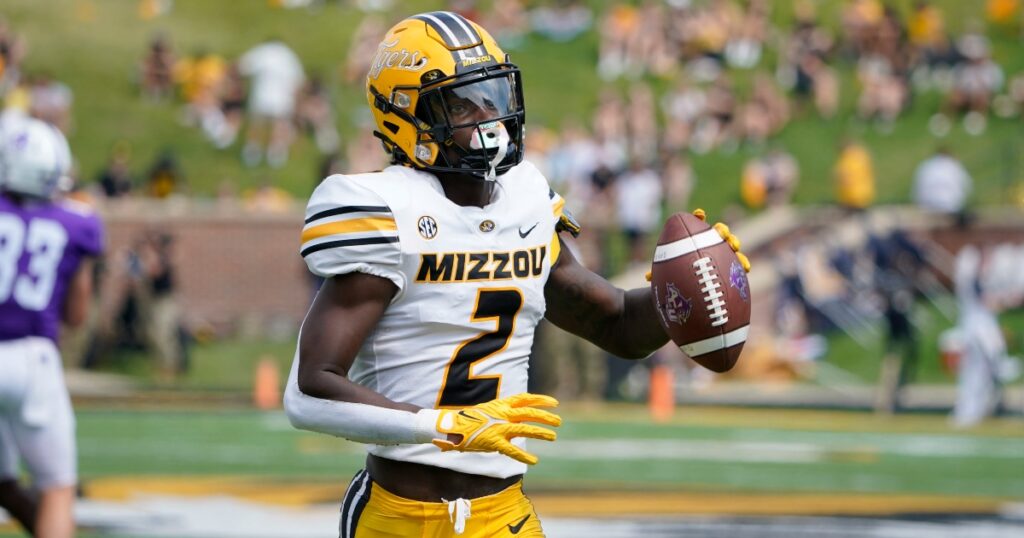 Rakestraw hasn't had a ton of luck getting his hands on passes just yet this season, with only one pass breakup so far through three games. But he's finding other ways to contribute.
He's already got 14 tackles on the season, including a half tackle for a loss in that mix.
Top 25 Cornerbacks 11-25
11. Kris Abrams-Draine, Missouri
12. TJ Tampa, Iowa State
13. Malik Fleming, Houston
14. Willie Roberts, LA Tech
15. Jahdae Barron, Texas
16. Jaylin Davies, UCLA
17. Dwight McGlothern, Arkansas
18. Nate Wiggins, Clemson
19. Khyree Jackson, Oregon
20. Micah Abraham, Marshall
21. Will Johnson, Michigan
22. Josh Newton, TCU
23. Chau Smith-Wade, Washington State
24. Fentrell Cypress, Florida State
25. Christian Roland-Wallace, USC
There were a handful of players in the group just outside the top 10 of the cornerback rankings to record an interception over the weekend, including Abrams-Draine, Fleming, Wiggins and Jackson. So there are plenty of players waiting in the wings to move up with a little more ammo. Fleming, for example, already has three interceptions on the season and should continue to rise if his pace of picking the ball off continues. In any case, there are your cornerback rankings for this week.