NIL collectives could soon have more impact in Illinois, South Carolina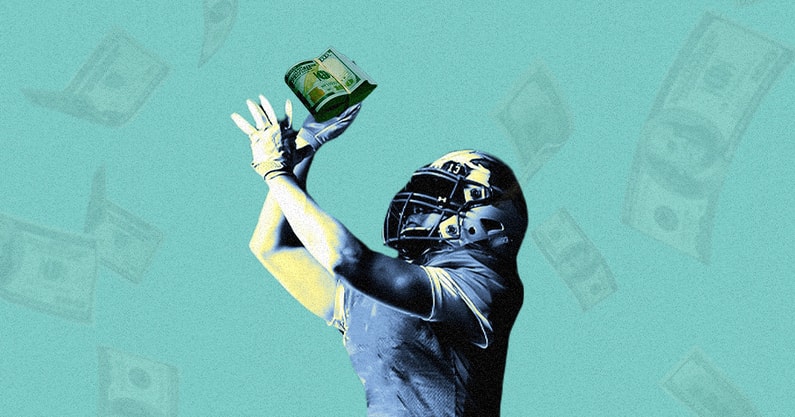 Illinois' amended NIL law removing the prohibition of schools from directly or indirectly arranging for a third party to provide compensation to a student-athlete has been sent to Gov. J.B. Pritzker's desk.
Illinois passed its original NIL law on June 29, 2021 – right before the NCAA announced its interim Name, Image and Likeness guidelines. It's viewed by many experts, including Michael H. LeRoy, as the most restrictive NIL law in the country. LeRoy found Illinois had five times the number of pay restrictions imposed by California. 
While there has been momentum in other parts of the country to loosen NIL restrictions, legal experts say they are unsure whether or not Pritzker will sign the amended legislation.
Other states – especially in the Southeast recruiting footprint – have amended NIL laws that empower collectives' to have a significant impact on high school recruiting.
A school-specific collective is typically made up of deep-pocketed fans and alumni. They are run independently of the school that they are affiliated with. They work by pooling funds from a wide swath of donors and businesses to create NIL activities for a school's student-athletes.
Recently, Tennessee took center stage in the nationwide discussion about NIL. Mississippi also recently tweaked its NIL law.
Gov. Bill Lee signed an amendment to Tennessee's NIL legislation. The amendment rewrote the original bill and made several noteworthy changes to the state's laws, according to the bill's summary.
Most significant, the bill changed how collectives can work with college coaches and athletic officials in Tennessee. The new law removes the institutional involvement prohibition. It also allows athletic department employees, including coaches and recruiters, to become part of the NIL process.
The bill also changed the previous law that banned NIL collectives – groups like the Volunteers-focused Spyre Sports Group – from participating in the recruiting process.
Tennessee coaches can get involved in NIL with recruits
Since NIL began on July 1, 2021, states across the country have passed their own NIL legislation. Collectives have not been allowed to have any contact with coaches about potential deals for current players or recruits. But legal experts On3 talked with say the new laws mean collectives in Tennessee and Mississippi are allowed to contact and even bring coaches up to date on every single deal that's made. It would also be the case in Illinois if the legislation is signed.
"The bill really does two things," said Mit Winter, a sports attorney at Kansas City-based Kennyhertz Perry LLC. "First, it now allows a school in Tennessee and its employees to be involved in the facilitation of deals for the school's athletes.
"In addition to this, the bill also completely eliminated part of the law that arguably prohibited collectives formed to support a school's athletics program and athletes from doing their own NIL deals with the school's current or future athletes… What's really interesting about the elimination of this part of the law is that it only applied to deals that were contingent on an athlete's enrollment or continued participation at a specific school. This portion of the law probably wasn't necessary since the NCAA's rules already prevent these types of deals, at least on paper. But it's telling that it was eliminated."
Others are on verge of changing NIL laws
While it's still unclear if Pritzker will sign the bill in Illinois, South Carolina is close to suspending its NIL law.
Recently, the South Carolina state Senate passed its 2022-2023 budget. Inside the budget, it includes a section that would take its NIL law off the books for the fiscal year.
South Carolina's active NIL law says schools and entities "with a purpose that includes supporting or benefiting" a school "or its athletic programs" can't "directly or indirectly compensate a current or prospective" athlete for the use of their NIL.
"If the governor signs the budget, it will put schools like the University of South Carolina on equal footing with SEC foes Alabama, Ole Miss and Tennessee beginning July 1," said Dan Greene, a NIL expert and associate attorney at Newman & Lickstein in Syracuse, N.Y.
"With the recent NIL news coming from the NCAA it'll be interesting to see if this proviso remains in the final budget."
College leaders calling for NCAA to enforce new rules 'or else'
Collectives and NIL have become lightning rods in college athletics over the past few weeks. Coaches say NIL disguises "pay-for-play" deals choreographed by collectives. Coaches say the groups are using money to persuade recruits and target players on other college teams.
It's gotten so out of whack that coaches say NIL can beat the perfect recruiting pitch. NCAA rules technically prohibit schools and coaches from brokering NIL deals with prospects.
Thursday night, a report surfaced saying leaders in college sports are pushing the NCAA to enforce new guidelines.
Sports Illustrated's Ross Dellenger wrote college leaders want the NCAA to start investigating recruiting violations. Not just future problems, but some in the past, as well. A poll of around 80 athletic directors revealed a majority are concerned collectives are using payments as improper recruiting enticements.
Colorado athletic director Rick George said collectives are violating NCAA rules by lining up deals for players before they sign.
"Just because we have NIL, it doesn't eliminate the rules," George said, via Dellenger. "Everybody is like 'It's NIL!' I am totally in favor of NIL done right. It's really good. [Athletes] should be able to monetize their NIL, but a lot of what's going on out there is not NIL."
Additionally, SEC commissioner Greg Sankey made his way to Capitol Hill to meet with a number of U.S. Senators to see if Congress could step in and assist with federal legislation on the matter.