Gators Online Podcast: Scott Stricklin talks new facility, new hires & more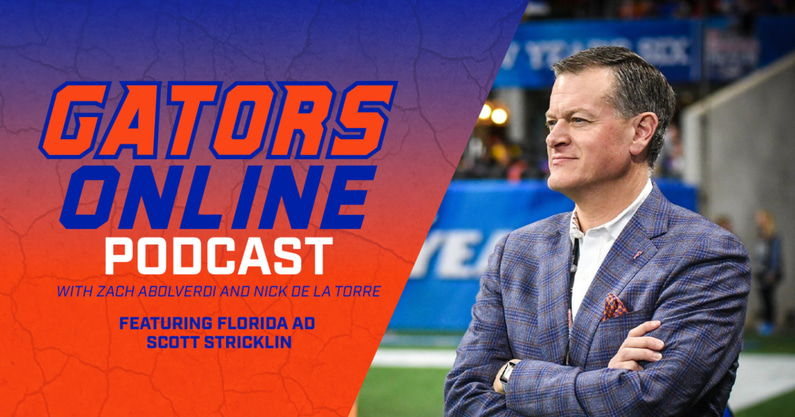 Welcome to the Gators Online Podcast! For episode 7, co-hosts Zach Abolverdi and Nick de la Torre are joined by Florida athletic director Scott Stricklin.
He discusses the new football facility, first-year UF coach Billy Napier, his new hoops coaches, NIL, Ben Hill Griffin Stadium upgrades and more.
Gators Online Podcast
LISTEN on Apple Podcasts, Spotify and more than 30 other podcast platforms, or WATCH via Gators Online's YouTube channel below.
About the GO Podcast
The Gators Online Podcast is a weekly 55-minute Gators podcast on the On3 Network! Join us live each week from Spurrier's Gridiron Grille as we go in-depth on UF football, recruiting, basketball, baseball and the rest of the Florida Gators championship teams.
Zach Abolverdi and Nick de la Torre of the On3 Network are joined each Thursday by current and former Florida athletes, Gator Greats, UF coaches and award-winning journalists. You can listen, watch, and call into the show on Facebook Live, YouTube, Apple Podcasts, Spotify, Google Podcasts and 34 other platforms.
Zach and Nick, who have covered Florida athletics for more than 20 years combined, will be live every week from Spurrier's Gridiron Grille in Celebration Pointe. This is your home for bold, honest, insightful and interesting conversations surrounding Gators sports, including analysis, inside scoop and exclusive interviews.