KSR Today: Chris Livingston Day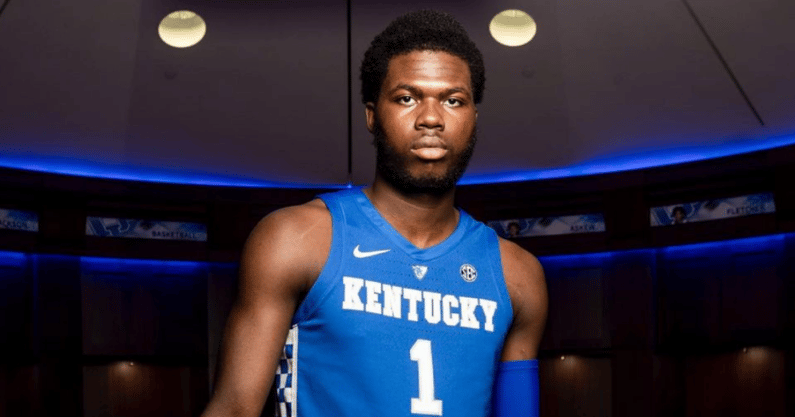 Good morning, friends. It is a big day here at Kentucky Sports Radio because John Calipari is about to add another top-five recruit to his 2022 arsenal. At 7 p.m., five-star small forward Chris Livingston will announce his decision on SportsCenter's Twitter account. The Akron, Ohio native is down to Kentucky, Georgetown, and Tennessee State, but all signs point to the Wildcats.
All eight picks in Livingston's 247 Sports Crystal Ball are for Kentucky, as are all eight predictions in Rivals' FutureCast. Last week, John Calipari took his entire staff to see Livingston on the first day of the recruiting live period. Shortly after, Livingston scheduled another official visit to Lexington and word broke that Memphis was out of the running. He also pushed up his announcement date from October 15, his birthday, to tonight.
As Jack Pilgrim noted on Monday night, Calipari may have hidden some messages for Livingston during his media tour last week. More than once, Calipari mentioned using a four-guard lineup, emphasizing the importance of big guys and wings with guard skills. With Livingston likely committing tonight, five-star combo guard Cason Wallace on deck, and two guards already committed in Shaedon Sharpe and Skyy Clark, that was no coincidence.
Livingston is No. 4 in On3's 2022 recruiting rankings and the No. 1 small forward. Should he commit, the Cats will have the No. 1 player in the class (SG Shaedon Sharpe), the No. 4 player (SF Livingston), and the No. 21 player (PG Skyy Clark). Wallace, also a Kentucky lean, is No. 7. Not too shabby.
Ten hours until we know for certain. Until then, enjoy Livingston's highlights, and let's keep rolling with the rest of today's roundup.
No. 8 Kentucky Volleyball takes on No. 5 Louisville
Right after Livingston announces his decision, flip over to ESPNU to see the No. 8 Kentucky Volleyball team play No. 5 Louisville. Craig Skinner's squad bounced back from Friday's loss to No. 2 Wisconsin with a victory over Marquette on Saturday and is looking to build momentum. A victory over the Cards would certainly be a good start.
For more on the match, see Alex Weber's preview.
Mark Stoops on the SEC Teleconference
We're one day closer to Kentucky Football. Today around lunch, Mark Stoops will take his turn on the SEC Teleconference, answering questions from stars like Bob Holt and Adam Luckett. Check the site this afternoon for updates.
Last night, Liam Coen, Kavosiey Smoke, Justin Rigg, and Eli Cox met with reporters after practice. Topics included ball security, which was the focus of yesterday's practice, and Will Levis' willingness to lower his head and rush for additional yards, which earned him plenty of respect from his teammates.
Tonight we'll hear from Brad White and the defense.
REMINDER: Saturday's game will only be on SEC Network+ and ESPN+
You may need to make some preparations for Saturday's game vs. UT-Chattanooga. The game will only be shown on SEC Network+ and ESPN+, not traditional television. Read more about how to watch here, or check this handy graphic from UK: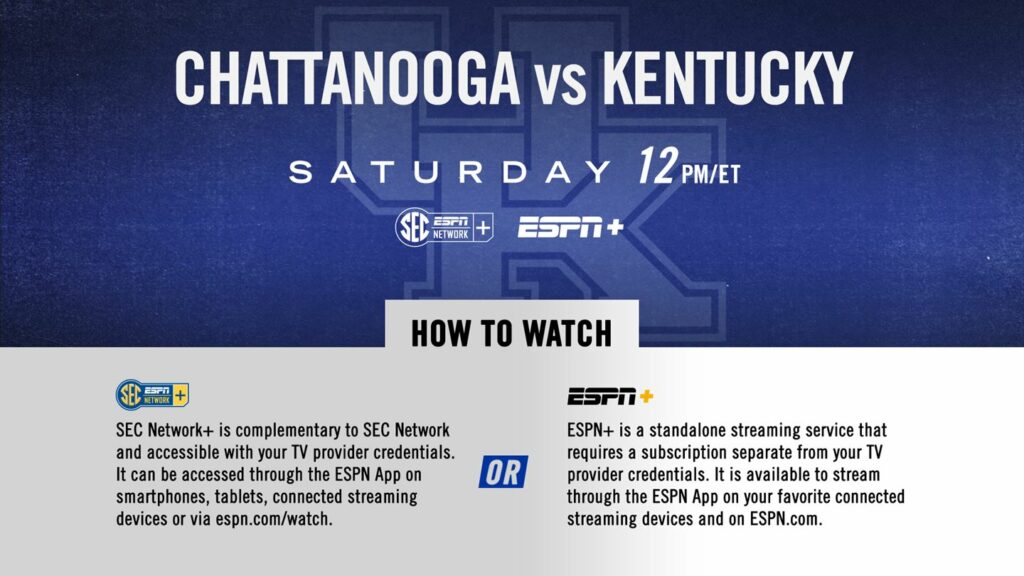 SEC Inside on Kentucky's win over Missouri was excellent
The SEC Inside crew was behind the scenes for Kentucky's win over Missouri on Saturday, and, per usual, knocked it out of the park with their recap. Last night's episode featured plenty of never-before-seen footage of Kentucky's practices — especially the offense and Liam Coen — which make you truly appreciate how well the Cats are playing thus far. If you missed it last night, SEC Inside will replay today on SEC Network at 2:30 p.m. ET. As someone who struggled to get to sleep due to excitement, I can testify that it's better than caffeine.
Chris Oats got a shoutout on Inside the NFL
One of the best moments from last Saturday was Chris Oats getting to meet his childhood hero, Ray Lewis. Lewis is an analyst on Inside the NFL, and at the end of last night's episode, the crew gave Oats a shoutout, encouraging viewers to donate money to his recovery fund. We'll have the full clip for you soon, but until then, here's a screenshot courtesy of Cody Couch.
Tickets still available for the Fans First Fan Fest
Saturday will be a great day to be a Kentucky fan. Watch the Cats beat the Mocs at Kroger Field, take a break at KSBar, and then make your way to Transylvania University to get your first glimpse of the 2021-22 basketball team at the Fans First Fan Fest. Tickets are still available for the event, which will feature a dunk contest, three-point shooting contest, and five-on-five scrimmage. The KSR crew will be in the house for all the fun, so come join us Saturday night.
Alabama's Jordan Battle, Media GOAT
Alabama defensive back Jordan Battle just got out of media obligations for the rest of his college career. The junior candidly shared some of Nick Saban's favorite sayings with reporters yesterday and likely earned himself several laps around the practice field.
Totally worth it.
Chris Rodriguez will be a guest on KSR
Tune in to hear from Kentucky's star running back after a career day vs. Missouri and then make plans to come to see him at KSBar tomorrow night.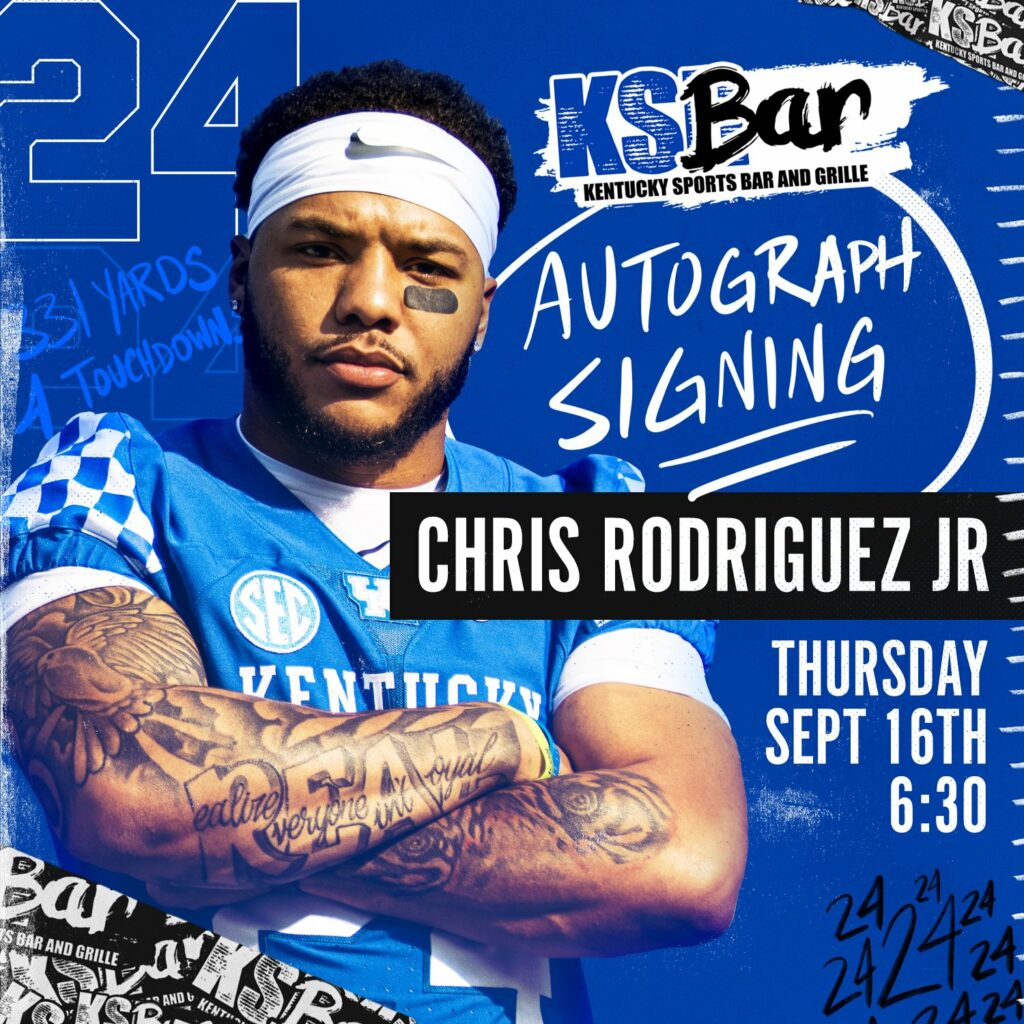 RIP Norm MacDonald
By now you've heard that Norm MacDonald passed away at the age of 61 after a long battle with cancer. It's impossible to sum up MacDonald's genius and influence on comedy, so instead, I'll leave you with the Moth Joke.