Paul Chryst hired as special assistant to the head coach for offense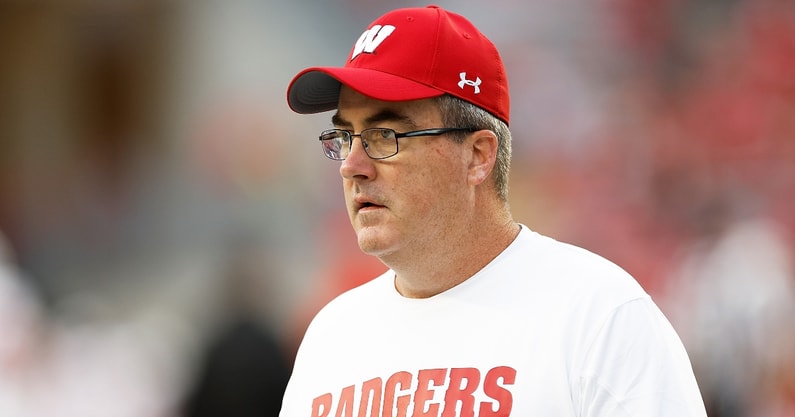 Inside Texas has learned that former Wisconsin head coach Paul Chryst has been hired to be the Special Assistant to the head coach for offense. Rivals was first to report.
[Get SIX MONTHS of Inside Texas Plus for only $29.99!]
Chryst was most recently the head coach at Wisconsin, where he won three Big 10 West titles and was a two-time Big 10 coach of the year. In seven-plus seasons leading the Badgers, Chryst was 86-45 and 43-18 in the Big 10. He led Wisconsin to four 10-win seasons, including wins in the Cotton, Orange, and Holiday Bowls. Chryst was 6-1 in bowl games.
Wisconsin parted ways with Chryst after five games in 2022. The Badgers were 2-3 at the time and elected to make Jim Leonhard the interim head coach following his firing.
Prior to his time in Madison, Chryst was head coach of Pittsburgh from 2012 to 2014. He was 19-19 in three seasons leading the Panthers and was 10-13 in conference play. He recorded a 3-4 record in the Big East in 2012 and a 7-12 record during Pitt's first two seasons in the ACC.
Chryst played quarterback at Wisconsin from 1986 to 1988. The Badgers were 7-17 during those three years preceding the Barry Alvarez era in Madison.
[Subscribe to the ON TEXAS FOOTBALL YouTube channel for daily videos from Inside Texas!]
Chryst had other college stops as an assistant at West Virginia, Illinois State, Oregon State, and Wisconsin-Platteville. He coached professional football with the San Antonio Riders, the Ottawa Rough Riders, the Saskatchewan Roughriders, and the San Diego Chargers.
Sarkisian himself served as an analyst after his dismissal from USC in 2015. He was hired by Alabama head coach Nick Saban ahead of the 2016 season. He eventually functioned as the interim offensive coordinator for the Crimson Tide.
The other notable previous head coach to serve as a special assistant to Steve Sarkisian was former TCU head coach Gary Patterson.