Big-Time 4-Star Alemany CB Ephesians Prysock Commits To USC!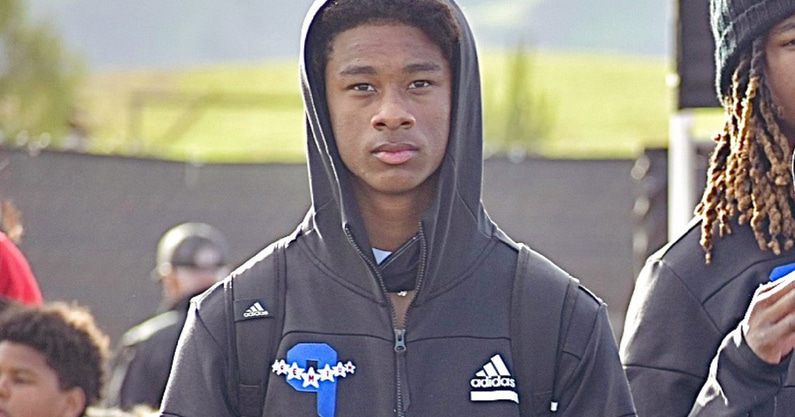 As if it were coordinated between Donte Williams and Four-Star Alemany CB Ephesians Prysock before the USC-Washington St. game, Prysock announced his commitment to the Trojans as soon as the game in Pullman was in hand.
We'd been telling our subscribers since a June workout Prysock had with Donte that the Trojans were the school to beat. What wasn't known two months ago, was whether USC woukd have a spot. That question was answered today.
Prysock, like most of the prospects Donte's recruiting, have a strong trust and confidence in him that's hard to describe, but not many firm relationships with high school football players any better than Coach Donte.
Each time we spoke to Ephesians he mentioned Donte as a main reason for his strong interest. His preference to remain close to him and the education USC provides have also been significant factors.
4-Star @AlemanyFootball CB and Top #USC Target EPHESIANS PRYSOCK at the Scandrick 7v7 Saturday 🏈

🎥 @USCScoop @ephe5ian5 #FightOn✌🏼 pic.twitter.com/RlV5NvYT1N

— Scott Schrader (@Scott_Schrader) June 26, 2021
This is the 11th commitment for the Trojans for the class of 2022 and the third Cornerback commit. USC is also heavily pursuing and strongly in the mix for Elite Tulsa (OK) CB Gentry Williams. Williams plans to take a second official visit this Fall.