UPDATES: Massive USC Official Visit Weekend (6/18)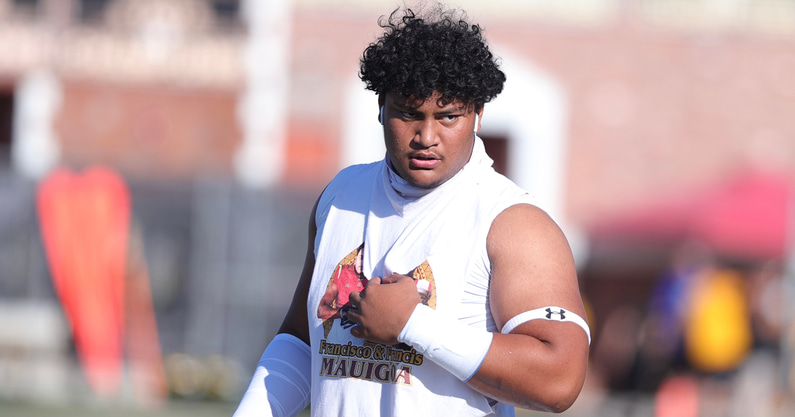 CLICK HERE FOR USC OFFICIAL VISIT UPDATES
Lincoln Riley and USC had big plans for the weekend of June 16-19. It's not exactly the weekend with the 16th being a Thursday, but close enough.
The Trojans have hosted some impressive groups of Official Visitors over the years, but it's unlikely none more impressive than the guys they've hosted this month.
There are 24 USC targets on campus for their official visits this weekend. some of the visits are concluding tonight. The remainder of visitors and their families will depart Sunday evening.
We made some last minute changes to the June 16-19 USC Official Visitor list. We had the additions of Safety commit Christian Pierce and the subtractions of CB Christian Gray, Edge Malik Bryant, LB CJ Allen and and CB Maliki Crawford.
Gray, Crawford and Bryant won't likely visit USC or will at a later date, but the plan for Allen is to take his official visit during the season or in December. Getting Allen on campus later in the process is what USC hoped for.
Crawford's mother wasn't able too male the visit this weekend, so he may also reschedule for a later date. At least that's plan now.
Despite his commitment to Cal, DL Amos Talaele is on campus right now for his USC official visit and the Trojans believe they can still get him. I'm also told they absolutely love Talalele and fellow northern Californian OL Alanai Noa. Not the highest ranked kids by the recruiting networks, but vastly underrated per USC sources.
I submitted a USC Prediction for Noa yesterday. We're close to submitting more.
As of June 16, there are 24 USC Official Visitors scheduled for this weekend. Friday night we got a note all of the visitors and their families were at Riley's house.
WeAreSC will begin contacting the visitors later today and tonight when they finish up there 48 hours at USC. Stay tuned!!