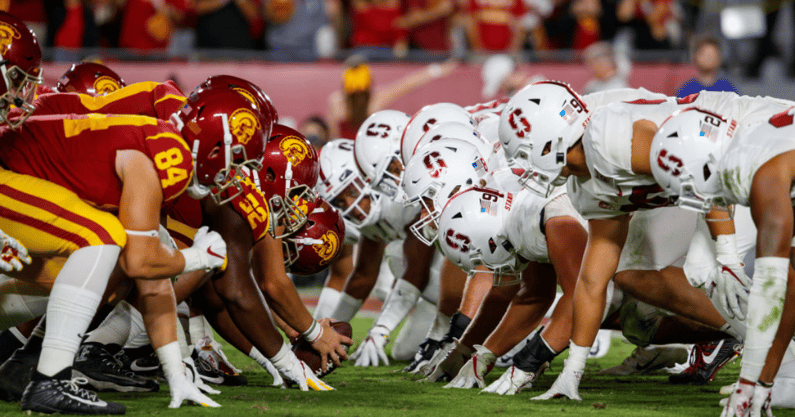 The Obvious: It's serious Pac-12 Conference business on Saturday night in the Los Angeles Memorial Coliseum when the No. 14 USC Trojans (1-0, 0-0 Pac-12 South) entertain the unranked Stanford Cardinal (0-1, 0-0 Pac-12 North) in the Conference opener for both programs.
The Not So Obvious: What's also serious is the unsettling perception of both teams based on their season opening performances. Neither team didn't exactly knock your socks off last weekend. To be honest, Stanford, whose offense could score but one touchdown, looked terrible in a 24-7 loss to Kansas State while the Trojans could muster but two offensive touchdowns in their deceptive 30-7 win over defending Mountain West Champion San Jose State Spartans (1-1). Both Stanford and the Trojans have a lot to prove on Saturday night, and both know this early in the season this weekend's result could be foreshadowing of things to come.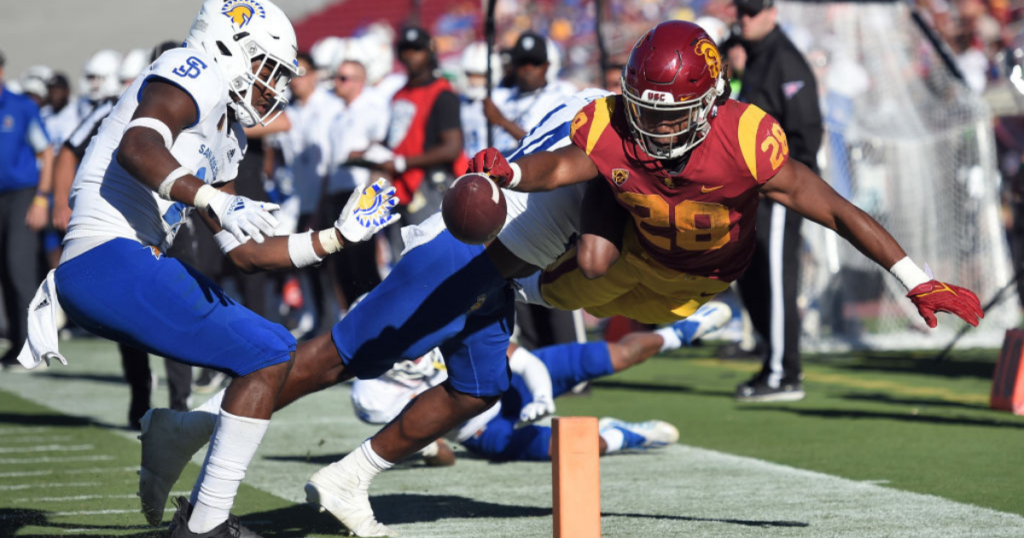 The Obvious: The Trojans opened a 16 ½ -point favorite to defeat Stanford.
The Not So Obvious: Let's start with this little factor. This will be Stanford's seventh consecutive game away from home, the most in Cardinal history. Now for some history, Saturday night's game marks the 100th meeting between the Trojans and Stanford. Because of COVID, the teams did not play last season. The Trojans lead the series 63-33-3. In games played in Los Angeles, Troy leads the series 28-19-1.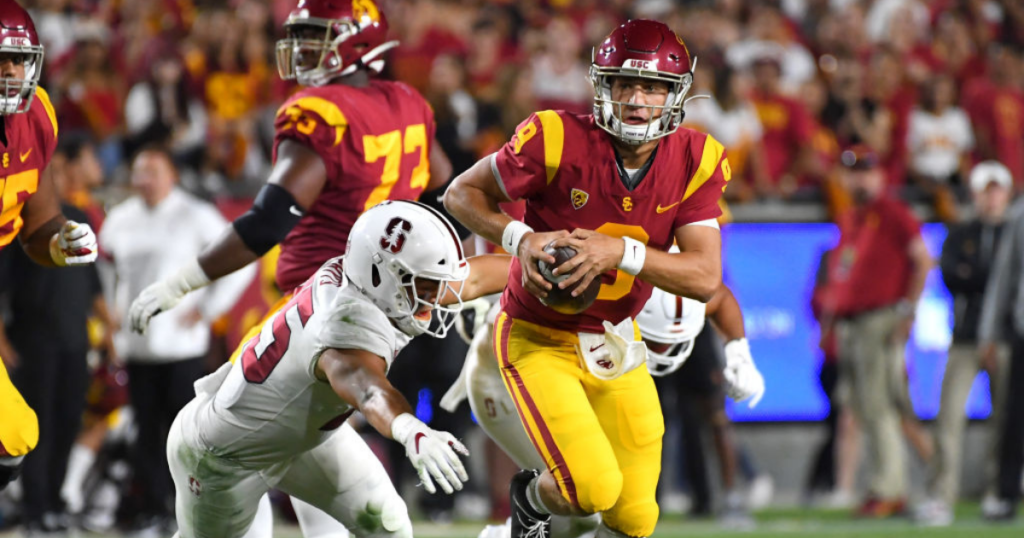 The Obvious: Saturday night's game from the Coliseum will be televised on FOX (7:30 p.m. PDT/ 10:30 p.m. EDT).
The Not So Obvious: The FOX broadcasters will be Tim Brando (play-by-play) and Spencer Tillman (analyst).
The Obvious: Saturday night's Trojans' radio game broadcast will air live on KABC 790AM (7:30 p.m. PDT) with Pete Arbogast (play by play), Shaun Cody (analyst), and Jordan Moore (sidelines).
The Not So Obvious: The Trojans' overall KABC 790AM broadcast will begin with a four-hour pregame show beginning at 3:30 p.m. (PDT). The pregame broadcast crew includes Pete Arbogast, Shaun Cody, Jordan Moore, John Jackson, Jason Schwartz, Max Brown, and Su'a Cravens.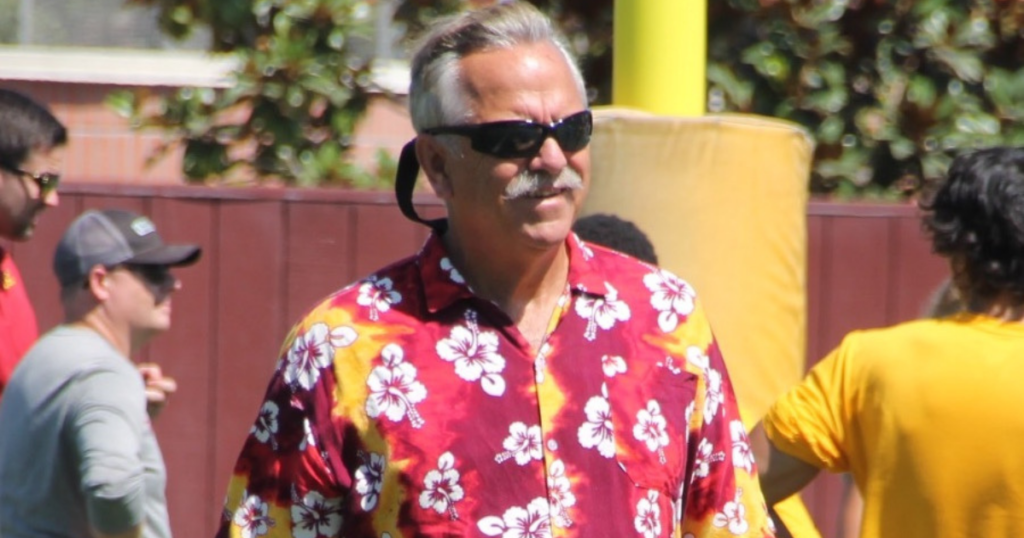 The pregame "Trojans Tailgate Show" portion of AM 790 KABC Radio's broadcast (starting two hours prior to kickoff until 30 minutes prior) will also be live streamed on USC Athletics' Facebook, Twitter and YouTube platforms.
The Saturday night's game also can be heard on the Trojan Radio Network–KSHP 1400AM in Las Vegas, KSZL 1230AM in Barstow, KXPS 1010AM in Palm Springs and KGU 95.1FM and 760AM in Honolulu–as well as on USCTrojans.com and KABC.com and on SiriusXM satellite radio (channel 211).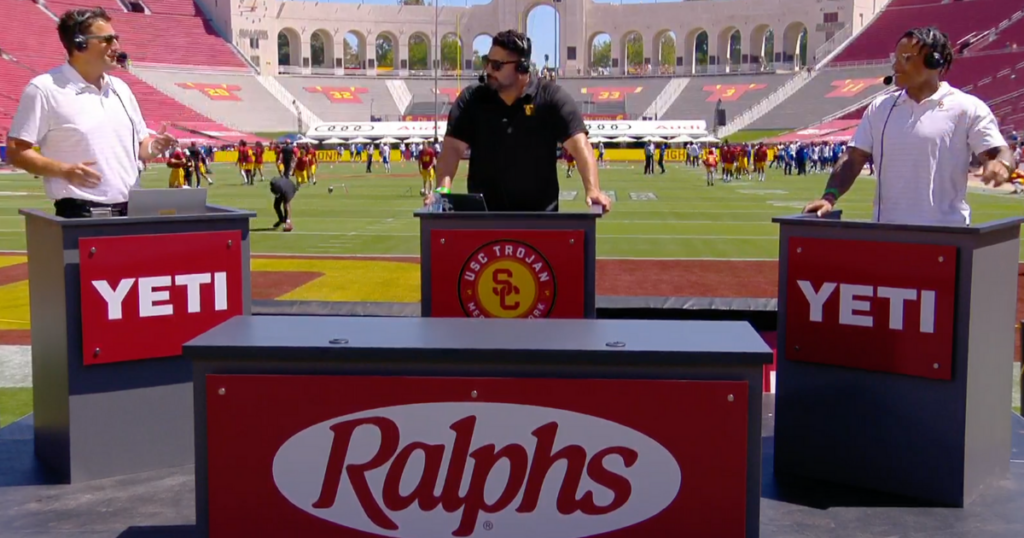 The Obvious: Living in Northern Cal can sometimes eliminate you from following the Trojans games on radio.  
The Not So Obvious: The Stanford broadcast (7:30 p.m. PDT) of Saturday night's can be heard on local KNBR 1050 AM (Palo Alto) with Scott Reiss (play-by- play) and John Platz (analyst).
The Obvious: Saturday's Los Angeles weather forecast calls for sunny with a high of 90 and a low of 68 degrees, 47% humidity, and 2% precipitation. Temperature for the 7:30 p.m. (PST) kickoff is forecasted to be clear and 80 degrees.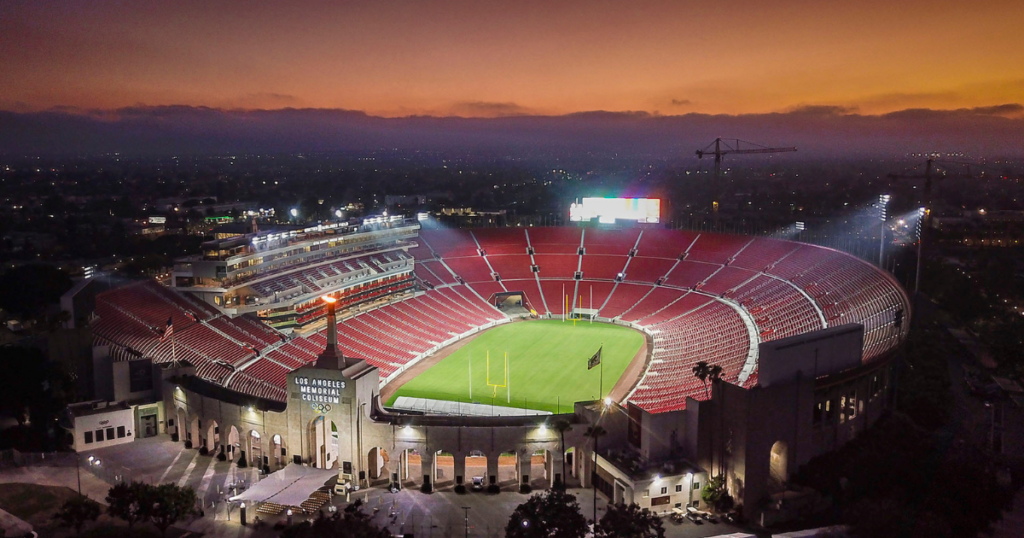 The Not So Obvious: The real weather report is whether the Trojans or Stanford are better than what they showed last weekend. Both clubs will have to show their fan bases that they have improved from what they learned on film from their opening games. It figures that Clay Helton held back the USC offense last Saturday in order not to give Stanford much information. As for Stanford coach David Shaw, he was willing to play two quarterbacks last weekend in preparing to play the Trojans this weekend. Obviously that wasn't a key to a Cardinal victory, but the reality is that the loss was to Kansas State, always a tough opponent, and the Trojans win was against San Jose State, which last season gained some measure of respectability by capturing the 2020 Mountain West Conference title.
Offensively, we'll see whether the Trojans can score more than two touchdowns in four quarters against Stanford's defense. Going into the season, Stanford coach David Show said his corners combined were the best, in his opinion, in the country. No question that Trojans' offensive coordinator Graham Harrell is receiving justifiable heat after last weekend's offensive power outage (2 TDs), and we're just a game into the 2021 season. Harrell, who gets paid handsomely, has heard the USC fan base chirping about his "Air Raid" offense the past two seasons, and it didn't take long into his third season as OC to unleash the boobirds, who voiced their displeasure last week in the Coliseum.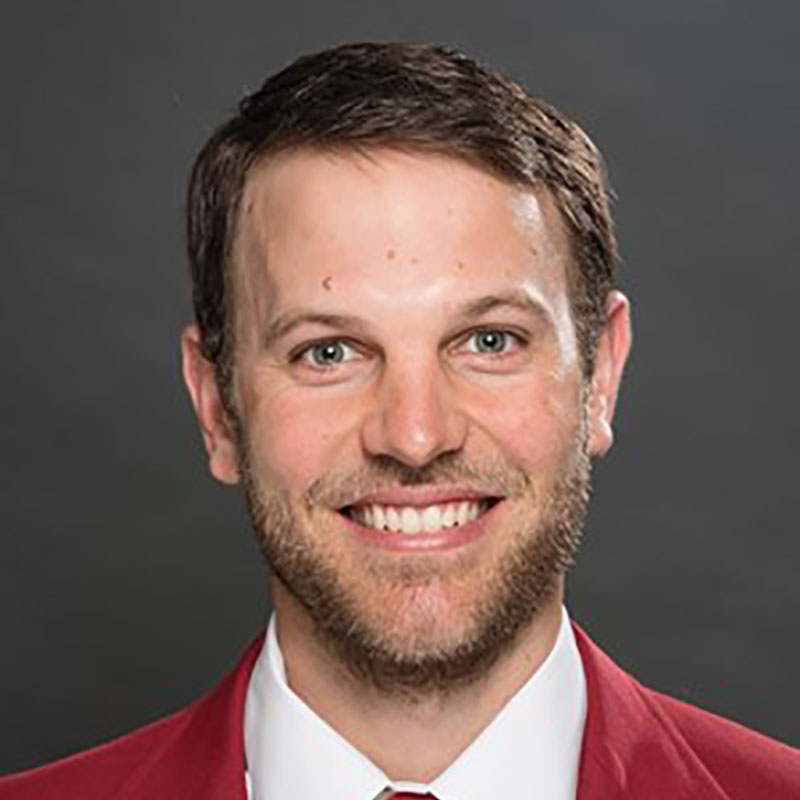 We'll see whether the Trojans can manufacture an offense beyond the first 20 scripted plays drawn up by Harrell. The Trojans have had a major problem the last two-plus seasons under Harrell of scoring in the third quarter. There is fact-based evidence to support the scrutiny. As for Trojans quarterback Kedon Slovis, we'll see whether the Stanford defense can get him off stride with a strong pass rush.
Against San Jose State, All-Pac-12 QB Slovis generated more than 400 total yards. Slovis also completed 12 passes to WR Drake London (a career high). The Trojans' running game appears to have made some progress after last season's Pac-12 worst running attack. Senior running backs Keaontay Ingram and Vavae Malepeai combined for 150-plus yards on the ground, and it appears TCU sophomore transfer back Darwin Barlow is good to go if needed. There is good news for the receiving unit as speedy sophomore Gary Bryant Jr. will be available for duty. Some big offensive questions heading into the weekend: Will Kyle Ford, John Jackson, and/or Michael Jackson lll also see the field this Saturday evening after not seeing any action against SJS?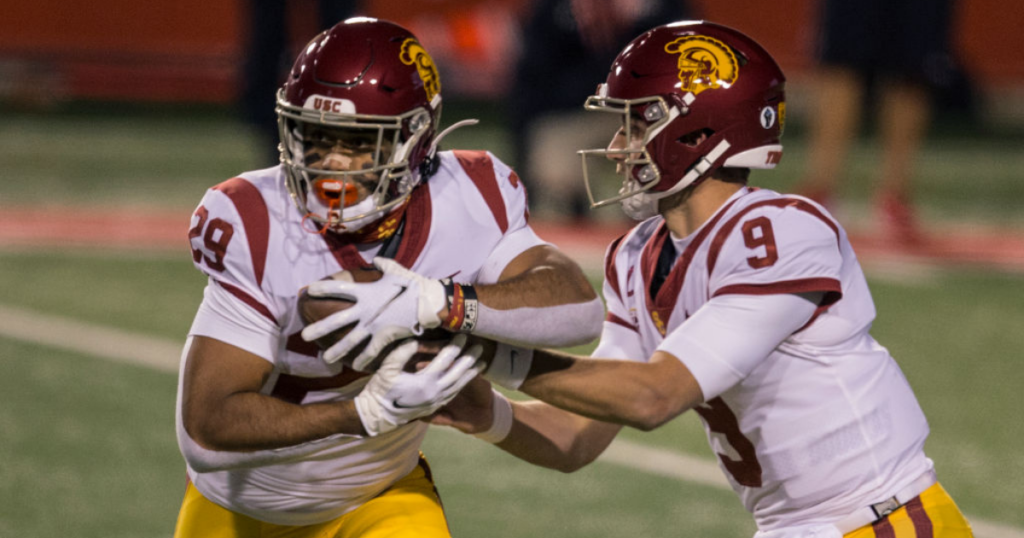 The Trojans offensive line was hot and cold last week. However, true freshmen tackles Courtland Ford and Jonah Monheim while not having flawless performances against SJS, displayed some promise there. The O-line scrutiny may be now focused on the senior interior of the Trojans line. One area last weekend that drew some applause was that the Trojans were actually throwing to the tight ends, something not seen consistently in quite some time. We'll see whether this trend continues.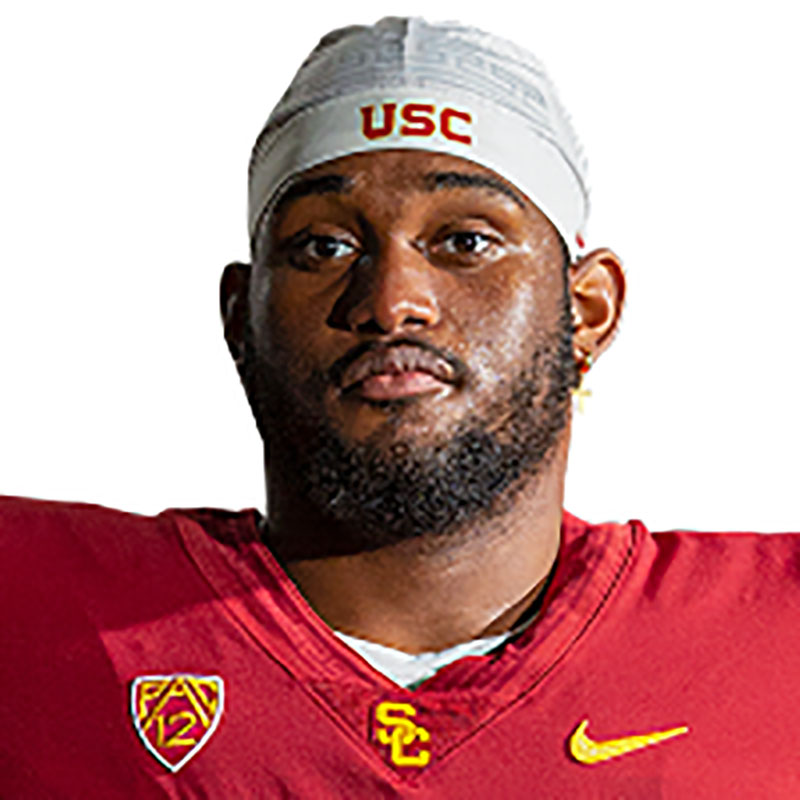 Against K-State, the Stanford defense seemed to wilt from the physical presence of the Wildcats' offensive line. However, the Cardinal do have a good one in senior defensive end Thomas Booker (6-4, 309), who last season was a 2020 Academic All-American first teamer and made All-Pac-12 first team as a special teams player (and second team defensive lineman).  Other top Cardinal defenders back from 2020 are junior inside linebacker Levani Damuni (6-2, 247) and senior safety Kendall Williamson (6-1, 205).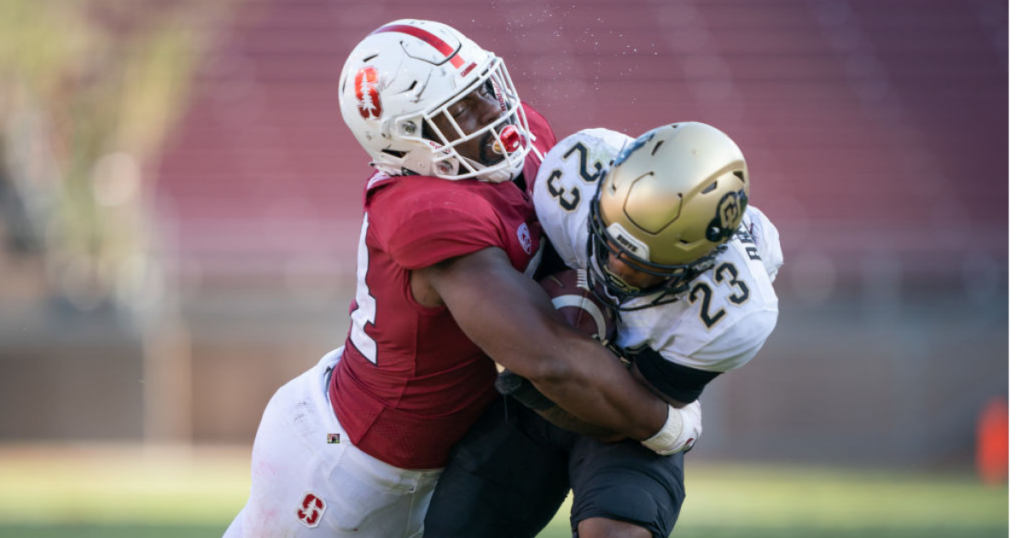 Defensively, Trojans' defensive coordinator Todd Orlando, rumored this week to be a candidate for the UConn head coaching position, seems to be in the complete opposite situation than his offensive coordinator counterpart. Against San Jose State, whose offense was in position to score more than just one touchdown, Orlando's unit flowed to the ball and delivered some big hits that prevented the Spartans from reaching past the goal line. The Trojans' defensive unit, which had the benefit of spring ball to further learn Orlando's system, looked totally comfortable in T.O.'s blitzing system. The unit played with great emotion against the Spartans, and isn't that part of the defensive equation?
Trojans' senior safety Greg Johnson sealed the opening win over San Jose State with a fourth quarter Pick Six, and the defense also received standout play from true freshman safety Calen Bullock (a team-high 8 tackles) and outside linebacker Drake Jackson, who executed a leaping first quarter interception of SJS QB Nick Starkel to set up the Trojans first touchdown. Of concern this week is the physical condition of senior DE Nick Figueroa (shoulder) who is considered highly doubtful. However, junior DL Jacob Lichentstein appears ready to go. Look for true freshman prodigy Korey Foreman to step up if Figueroa can't go along with possible assistance from defensive tackle Tuli Tuipulotu.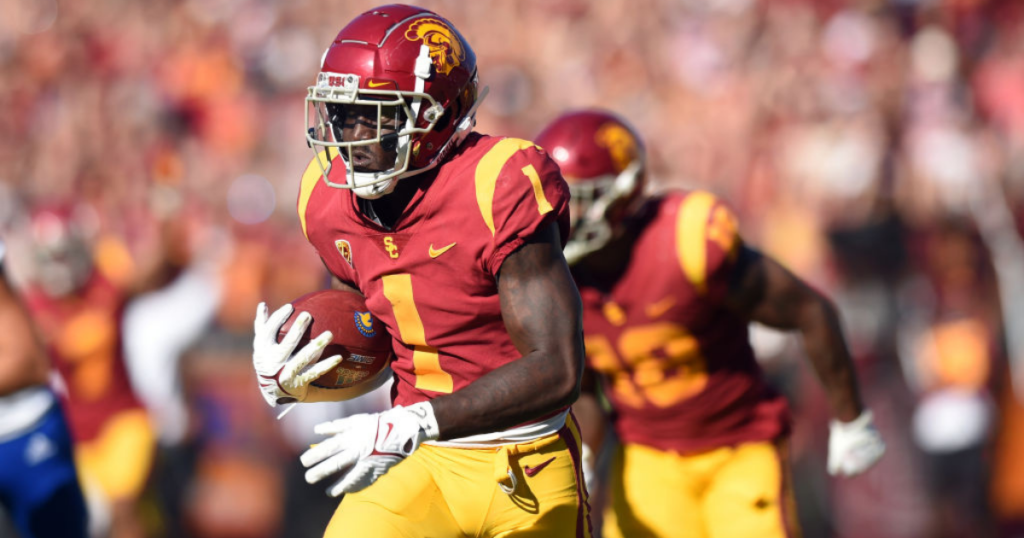 We'll see whether the Stanford offense can find itself after its miserable start against Kansas State. We'll find out whether the Cardinal are no longer the offense they have been in the past – a ground and pound unit with a timely passing attack and a goal of winning the game of possessions. Stanford bases their offensive philosophy on how many possessions they have on offense compared to how many their opponent has.  Surprisingly, the normally vaunted, physical Cardinal offensive line looks anything but vaunted and physical, but we shall see.
Last week against Kansas State, Stanford QBs sophomore Tanner McKee (6-6, 225) and senior Jack West (6-4, 215), who combined last season to throw just 26 passes, split playing time against K-State and you know what they say: If you have two QBs splitting time, you have no QBs. So, this week head coach David Shaw named McKee the starter against the Trojans. Junior running back Austin Jones (5-10, 190) had a team-best 550 rushing yards last year with a Pac-12 high nine touchdowns, and he also caught 21 passes. According to Shaw, Jones was just a hair away from breaking a couple of long runs against Kansas St.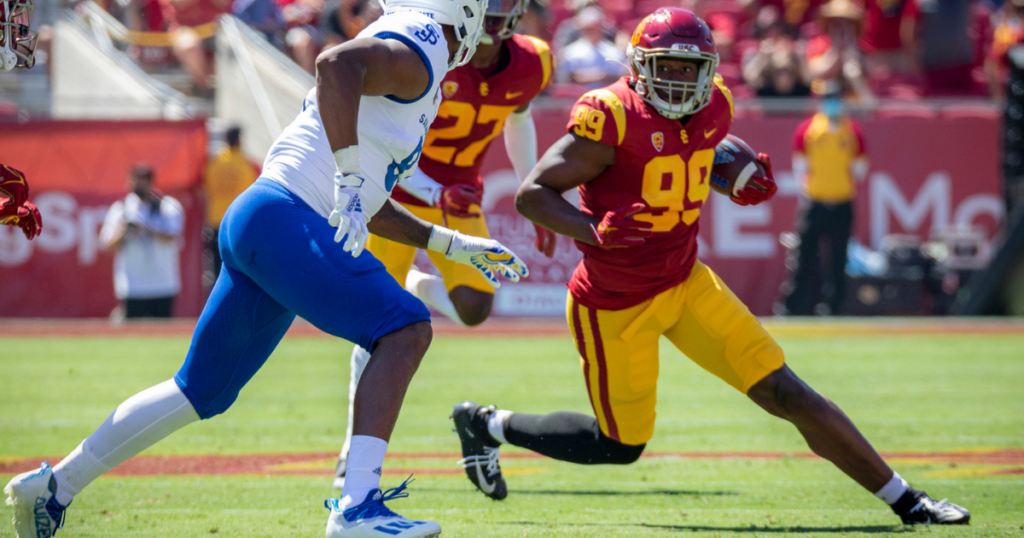 On special teams, we'll see whether Trojans' placekicker Parker Lewis can stay perfect in field goal attempts (last week 3-for-3). Stanford counters with sophomore placekicker Joshua Karty from Burlington, North Carolina, who didn't have an attempt last weekend against K-State. Stanford's punter is junior Ryan Sanborn, who had six punts last week against K-St. for a 39.7 average. The Trojans' punter is junior Ben Griffiths, who averaged 45.6 per punt last week against San Jose State. This is important if field position comes into play.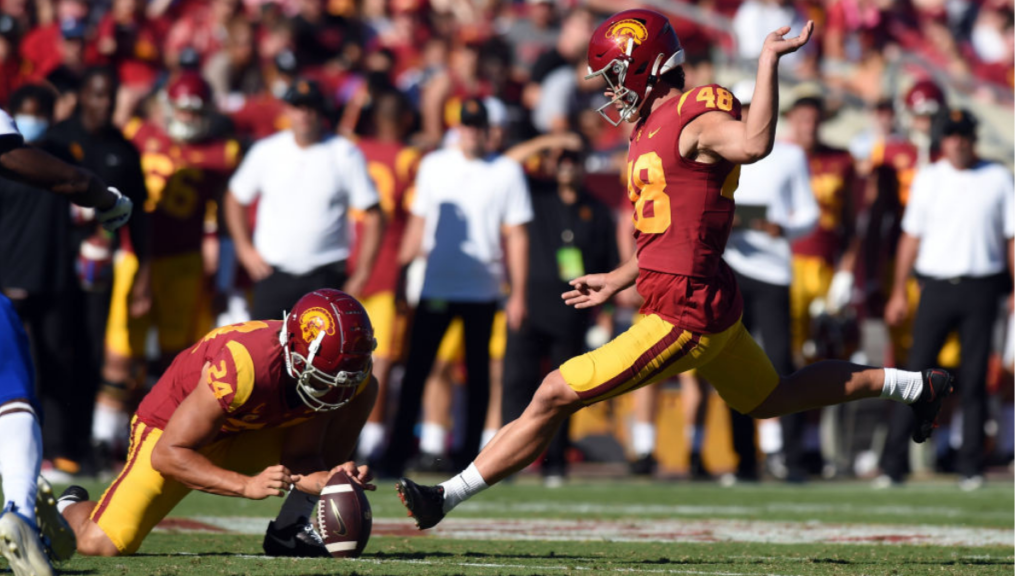 Aside from the kickers, Troy's special teams coach Sean Snyder had this past week to fix some mental blunders on the punt return team – namely returner K.D. Nixon – which were glaring against San Jose State. It remains to be seen whether Snyder's words this past week in practice were taken as the gospel. We'll see whether the Trojans make some changes at punt returner.   
The Obvious: In 2021, the Trojans are averaging 30.0 points per game, while the 2021 Stanford defense is allowing 24 points per game.
The Not So Obvious: In 2021, the Stanford offense is averaging 7.0 points per game while the Trojans' 2021 defense is allowing 7.0 points per contest.
The Obvious: Clay Helton is in his sixth season as the Trojans' head coach.
The Not So Obvious: Regarding Stanford, Helton said "It's one of those physical matchups every time you play them. They are really well coached and extremely disciplined. They come to play each and every week. Offensively, it seems like they're trying to settle in on which quarterback they're going to go with and working two quarterbacks for us. It's a similar game plan for two similar players, two pocket passers with very good arms.
"You know how they can run the ball with Austin Jones and A.J. Smith in the backfield and they're two dangerous weapons. Something we're really going to have to focus on. It was something of a success for Kansas St. (defense) last week. Probably the difference in the game was controlling that powerful run game that they (Stanford) normally have.
"Defensively, it seems like year in and year out the same guys show up in the same system. They plug in and recruit to that system, and they do an amazing job. I think they did a nice job last week of putting pressure on the quarterback with three sacks. Our offensive line is up for a big task this week with that defensive front. I am very very impressed with them."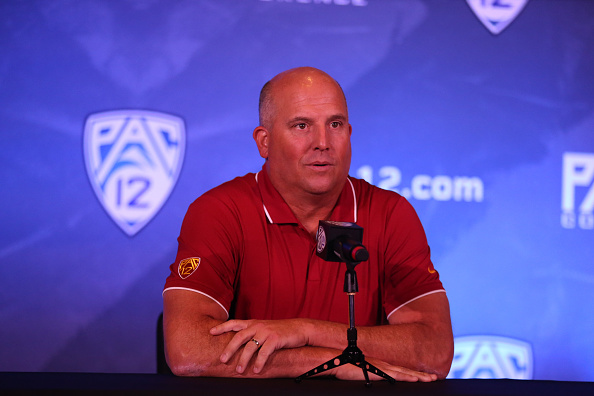 The Obvious: The head coach of Stanford is David Shaw (90-37), whose uncle Nate Shaw was an All-America defensive back (1964-66) for the Trojans, is now in his 11th season as the head coach of the Cardinal.
The Not So Obvious: Regarding the last time (2019) Stanford played against Trojans' QB Kedon Slovis, Shaw said, "A lot of our guys didn't know about him, and he showed something special. As much as anything, his ability to anticipate and get the ball out of his hands, put the ball in tight windows, it really started that last year, and he started playing at a high level and he carried that throughout the season.
"The young man is extremely talented. I know Kurt Warner pretty well, and Kurt spent a lot a time with him in high school. This guy had been very well trained before and at SC. He has a chance to be a good one at this level and the next level (NFL). We hope to slow him down, and he's got a really great group of receivers, tight ends, so it's going to be a challenge."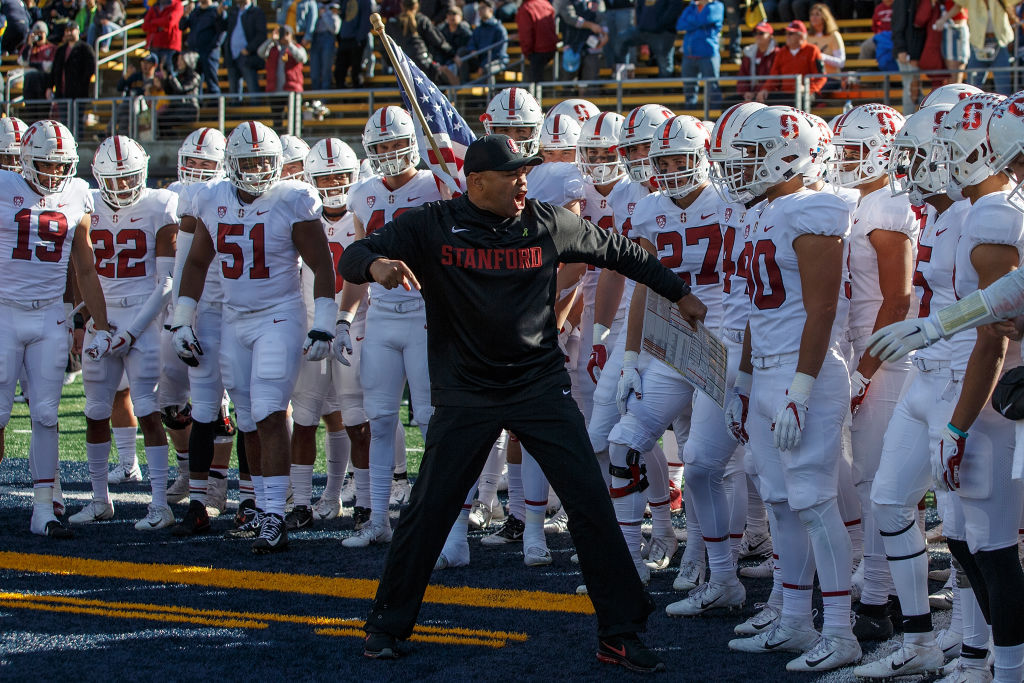 The Obvious: The Trojans will start junior quarterback Kedon Slovis (6-2, 200), All-Pac-12 in 2020.
The Not So Obvious: Last week against San Jose State, Slovis threw for 263 yards (25-of-36), two touchdowns, and no interceptions. The key was that Kedon did not hurt his team with an interception. Another plus was that although he was sacked twice and knocked around when he wasn't sacked, he managed to keep his composure. The question: Can he last the whole season?
The Obvious: The Stanford quarterback is sophomore Tanner McKee (6-6, 225).
The Not So Obvious: McKee is from local prep powerhouse Corona (Calif.) Centennial, which gets the attention of those that followed his career in the talent-rich Inland Empire. Last week against Kansas State, McKee threw his first career touchdown and finished the game 15-of-18 for 118 yards.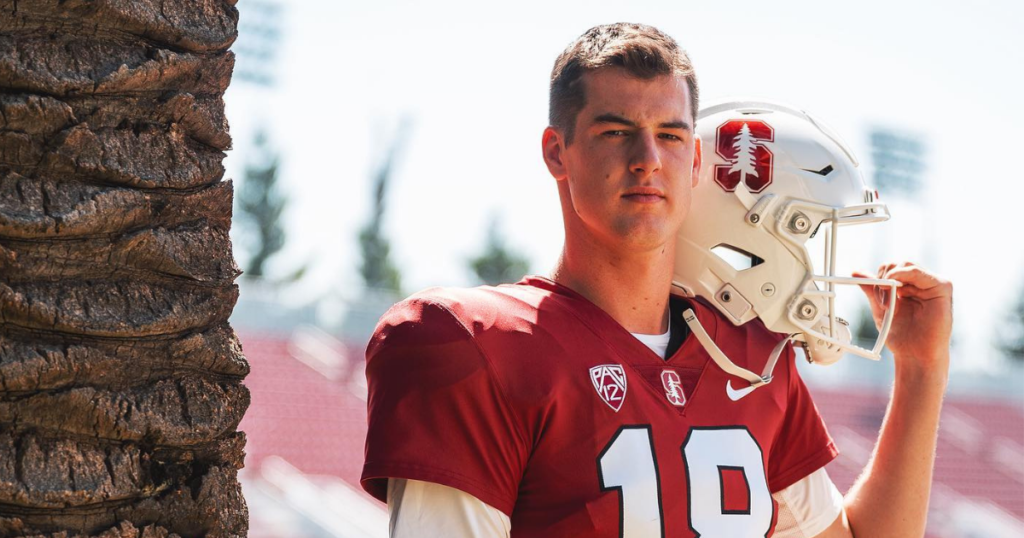 The Obvious: The Trojans use two main running backs in seniors Keaontay Ingram and Vavae Malepeai, both of whom ran well against San Jose State when given the opportunity with some offensive line assistance.
The Not So Obvious: Stanford's main running back threat is Austin Jones (5-10, 190) from Antioch, California, courtesy of Oakland Bishop O'Dowd High. Jones' brother, Anthony, played football at Troy University and Jacksonville State.
The Obvious: The Trojans generally do well in games played at night.
The Not So Obvious: The Trojans are 182-68-4 (.724) at night, including 107-31-4 in the Coliseum, 60-29 on the road, and 15-8 at neutral sites.
The Obvious: The Trojans have on their roster seven players from the Bay Area.
The Not So Obvious: Those USC players include DL De'jon Benton (Pittsburg HS), OL Andres Dewerk (Los Gatos HS), TE Grant Jones (De La Salle HS), TE Erik Krommenhoek (Monte Vista HS), TE Sean Mahoney (Archbishop Mitty HS), OL Jalen McKenzie (Clayton Valley HS) and WR Danny Ryan (St. Ignatius HS).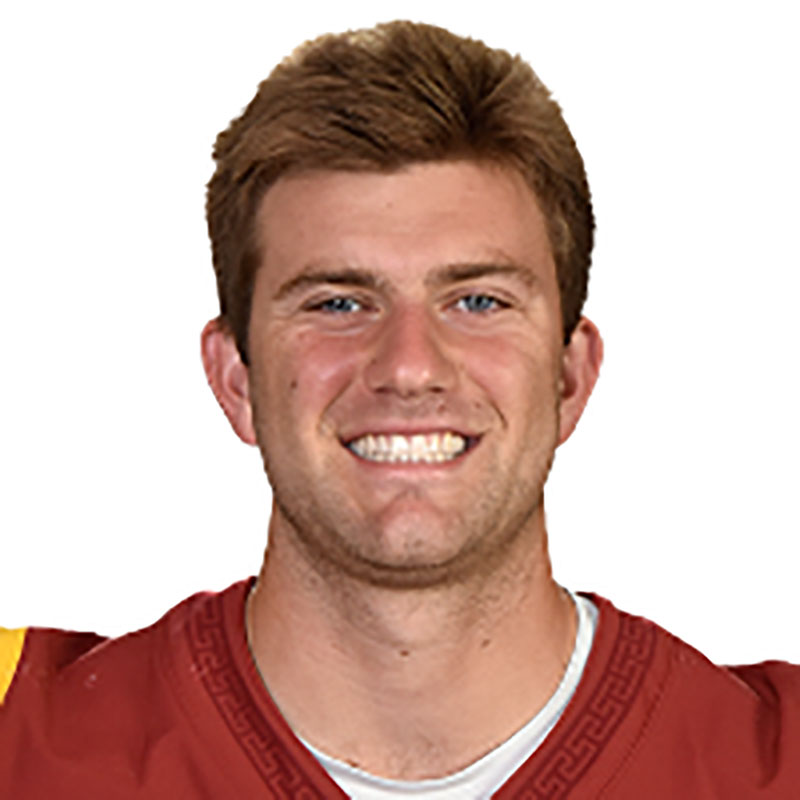 The Obvious: USC has an inside linebacker named Clyde Moore.
The Not So Obvious: Clyde Moore's uncle, Rob Moore, was a former Stanford fullback (1980-83).
The Obvious: Brian Kelly (1994-97) is one of USC's best-ever corners who was an All-Pac-12 selection his final season.
The Not So Obvious: Stanford junior CB Kyu Blu Kelly is the son of Brian Kelly and seems to be following in his father's successful footsteps. Kyu Blu had an interception last week against Kansas State.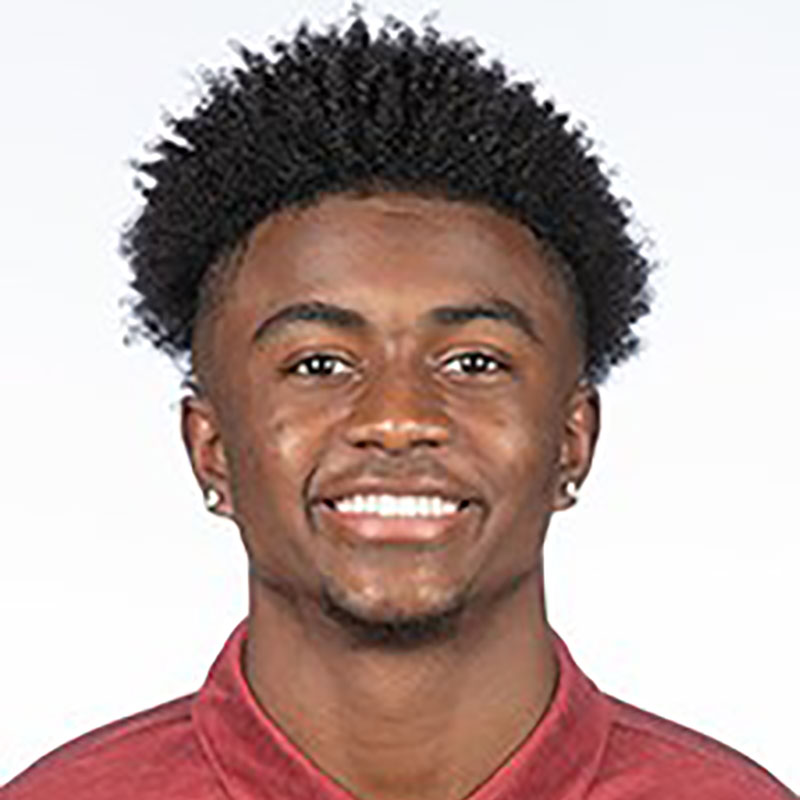 The Obvious: This is Week 2 of the 2021 Pac-12 schedule.
The Not So Obvious: Below is this week's Pac-12 schedule, kickoff times, and television channels.
Saturday – Sept. 11
OREGON AT OHIO STATE (9 am PDT/ FOX)
CAL AT TCU (12:30 p.m. PDT/ESPNU)
TEXAS A&M AT COLORADO (12:30 p.m. PDT/FOX)
PORTLAND ST. AT WASHINGTON ST. (3 p.m. PDT/Pac-12 Net.)
WASHINGTON AT MICHIGAN (5 p.m. PDT/ABC)
SAN DIEGO STATE AT ARIZONA (7 p.m. PDT/Pac-12 Net.)
UTAH AT BYU (7:15 p.m. PDT/ESPN)
STANFORD AT USC (7:30 p.m. PDT/FOX)
UNLV AT ASU (7:30 p.m. PDT/ESPN2)
HAWAII AT OREGON ST. (8 p.m. PDT/FS1)
The Obvious: During each of the Trojans' home games, there are a number of highlights and promotions before and during the games.
The Not So Obvious: On Saturday, it's Joint Forces Day at the Coliseum, honoring military personnel and first responders, and there will be a special pregame recognition of the 20th anniversary of 9/11, including the unfurling of two U.S. flags in each end zone. The 2021 USC NCAA Champion Women's Beach Volleyball Team will be saluted on the field.
There also will be an on-field recognition of USC's 2021 track and field individual NCAA champions: Kaelin Roberts (indoor 400 meters), Isaiah Jewett (outdoor 800 meters), Anna Cockrell (outdoor 100-meter hurdles and 400-meter hurdles) and the outdoor 400-meter relay quartet of TeeTee Terry, Jasmine Jones, Angie Annelus and Lanae-Tava Thomas.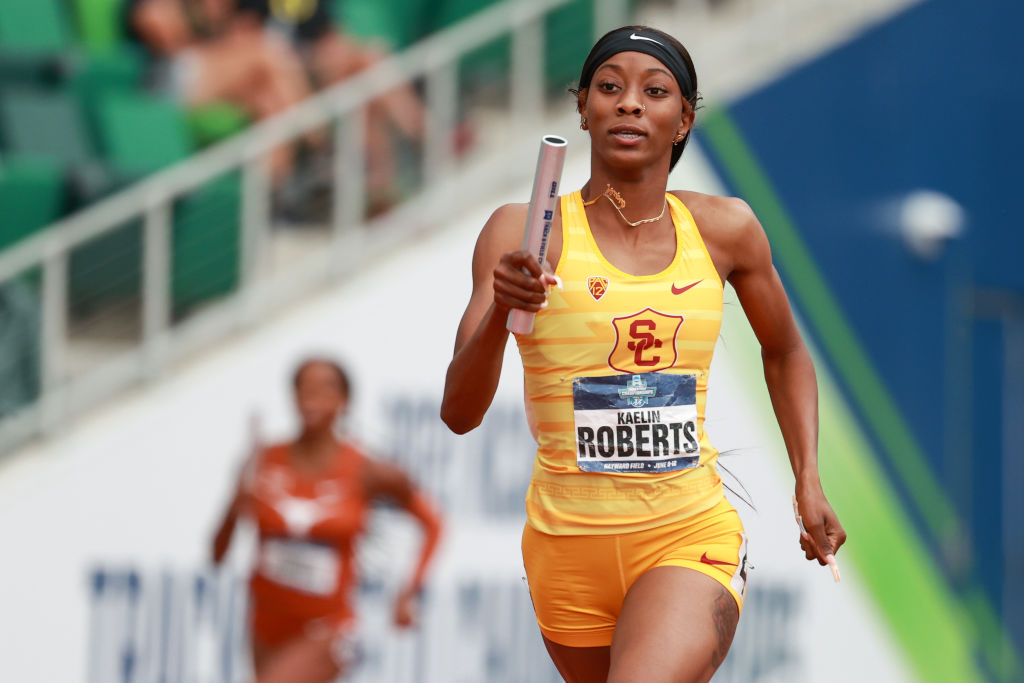 The Obvious: Inside the Trojans' Huddle is a lively new WeAreSC video/podcast panel show that airs on Tuesdays.   
The Not So Obvious: Next Tuesday, the lively and flamboyant WeAreSC columnists review the Stanford game, the Air Raid offense, discuss the legacy of Sam Cunningham, preview Washington State, announce their predictions on upcoming Pac-12 games, as well as address general USC and college football topics.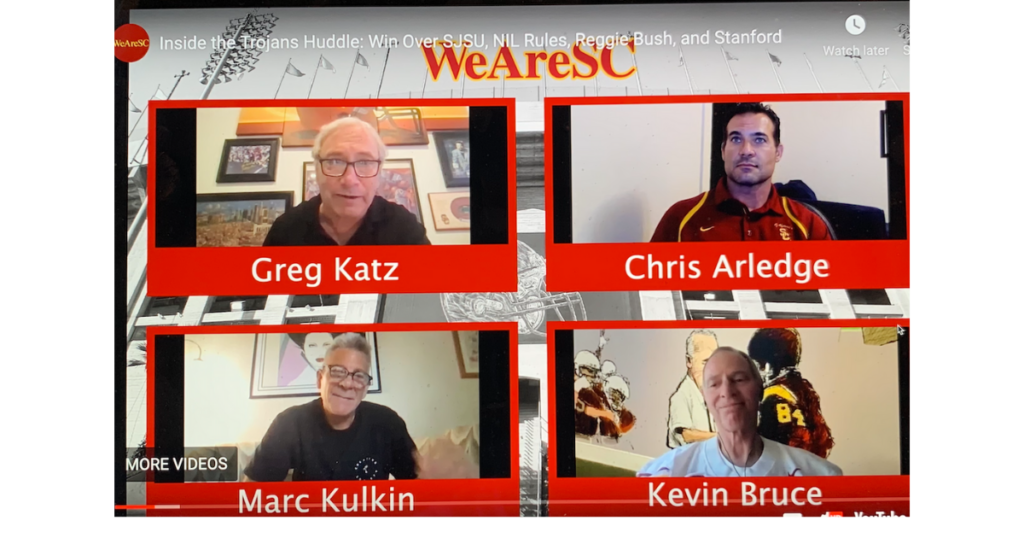 The Obvious: And finally, after Saturday night's game against Stanford, the Trojans will continue conference play next weekend with their first road game of the season.
The Not So Obvious: That USC road game is to Washington State, located in eastern Washington, and is widely acknowledged to be the longest and arduous conference road trip for the Trojans. On to Palouse Country!