10 semifinalists announced for 2023 Biletnikoff Award as nation's top receiver
The 10 semifinalists for the 2023 Biletnikoff Award were revealed Monday. The award released the full list, which features some big names.
The award is presented to the nation's top receiver. But, it's not limited to just wide receivers as a certain tight end is up for the honor.
Below is the full list for the 2023 Biletnikoff Award: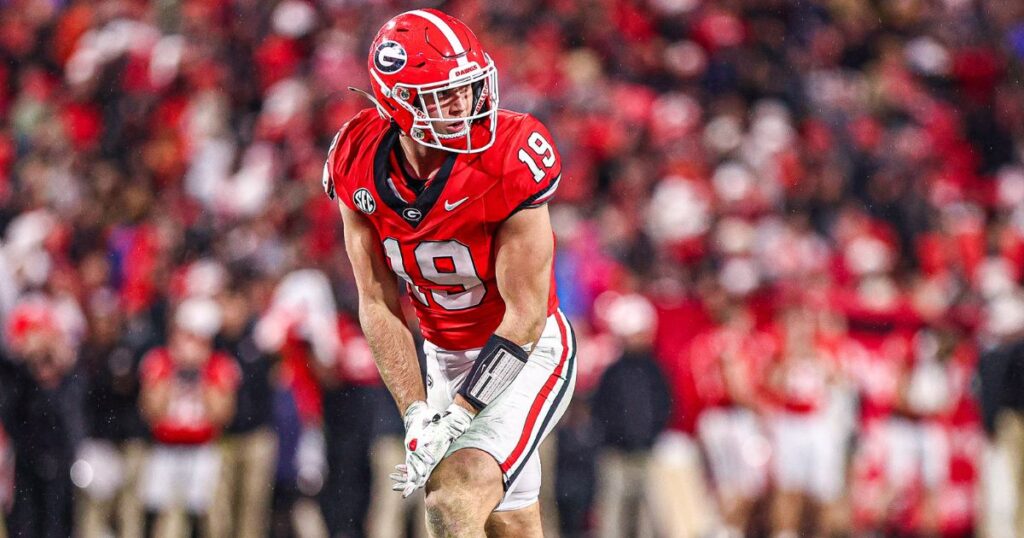 Stats: 51 catches, 661 yards, 6 TD, 13 yards per catch
Bowers has been dominant when he's played this year. He's the only tight end on the list this season and could certainly help the Bulldogs win the national title, again. Maybe the end of the year could boost his odds.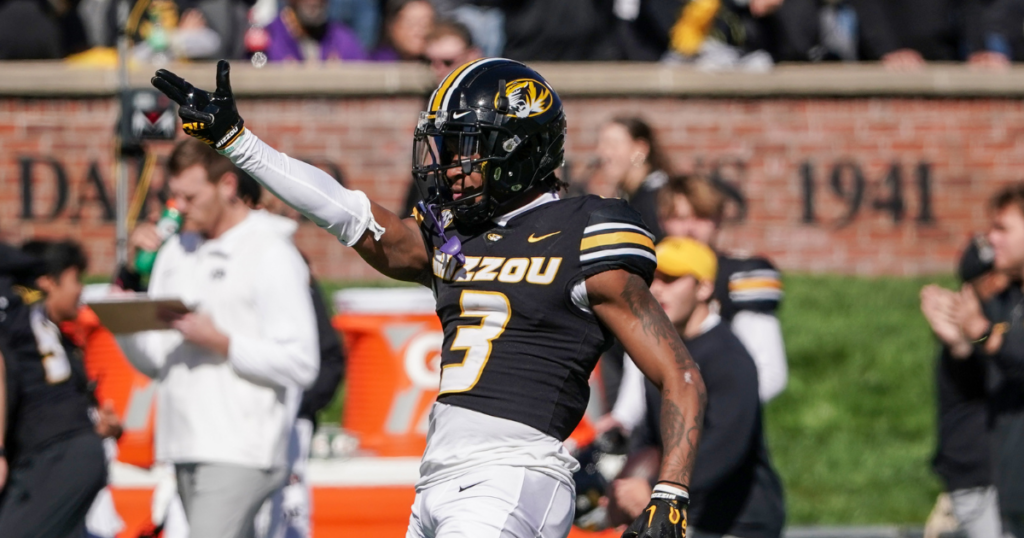 Stats: 77 catches, 1,142 yards, 8 TD, 14.8 yards per catch
Burden is a big reason why for the breakout season in Missouri and why the Tigers are 9-2. He can stretch the field and has been a big target for Brady Cook all season long. Great production from the Tigers wideout in 2023.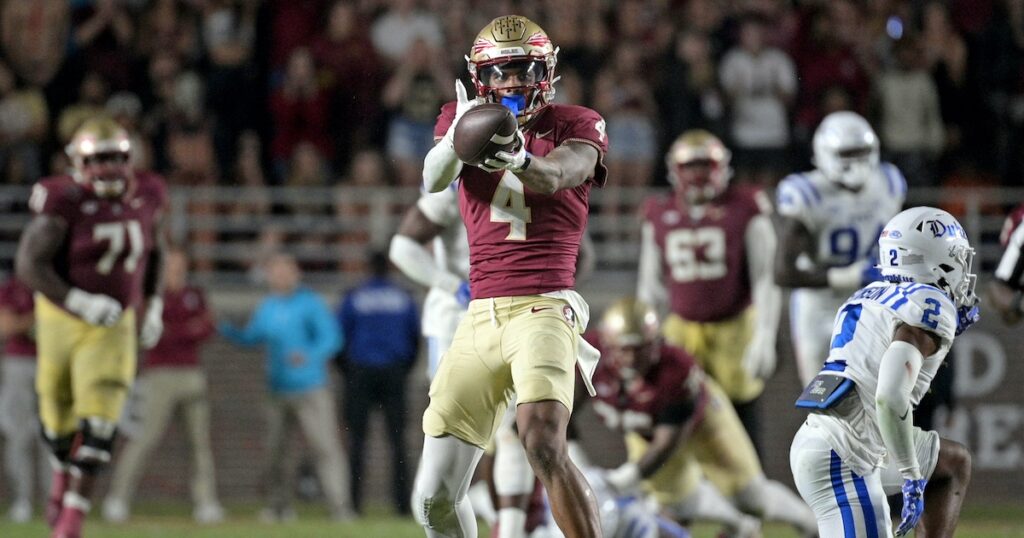 Stats: 45 catches, 615 yards, 11 TD, 13.7 yards per catch
Coleman was a glorious transfer portal get for the Seminoles to pair alongside Johnny Wilson this season. While his numbers aren't eye-popping, he has touchdowns on nearly a quarter of his catches. We'll take those chances throwing him the football!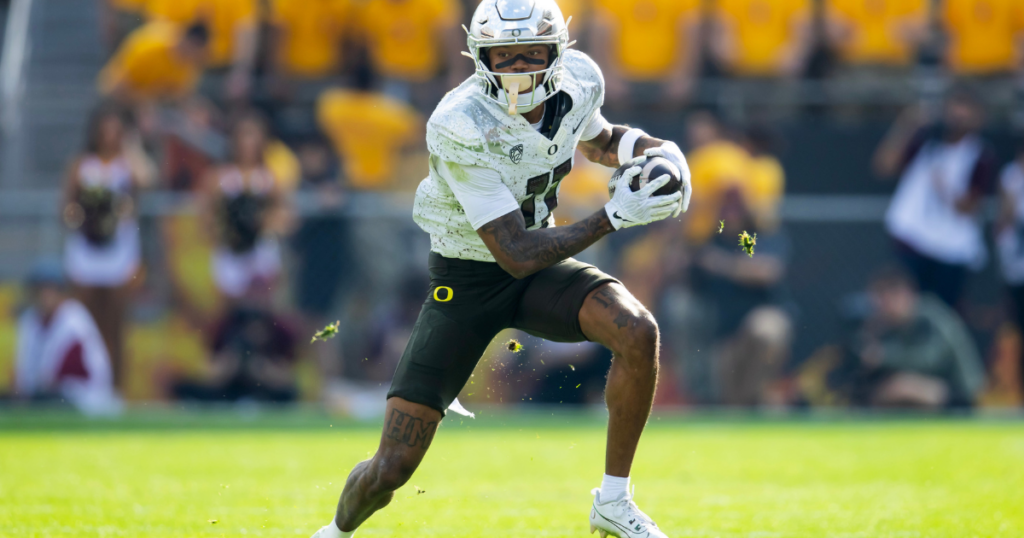 Stats: 68 catches, 1,221 yards, 13 TD, 18 yards per catch
Franklin helped Bo Nix get into the Heisman Trophy conversation this season. He's been outstanding with 13 touchdown receptions, helping Oregon get in the Pac-12 mix. He can be a big difference maker on offense to help the Ducks win the conference title and get to the College Football Playoff.
Stats: 62 catches, 1,093 yards, 13 TD, 17.6 yards per catch
Arguably the best wide receiver in college football when you break down stats, skill level and potential. Harrison Jr. received Heisman buzz as well, so it'd be logical for him to win this award. Easily the MVP of the Ohio State offense in 2023.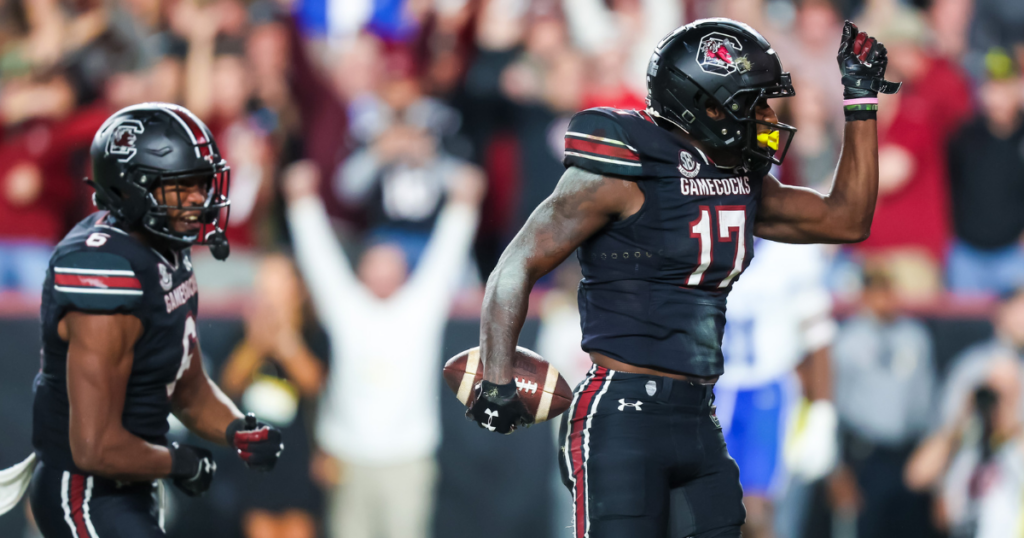 Stats: 65 catches, 1,187 yards, 7 TD, 18.3 yards per catch
In a season of downs, and some ups of course, Legette has been one of the latter. He didn't get to double digit touchdowns, but his production cannot be understated. Talk about a wide receiver that can stretch the field and get yards after the catch.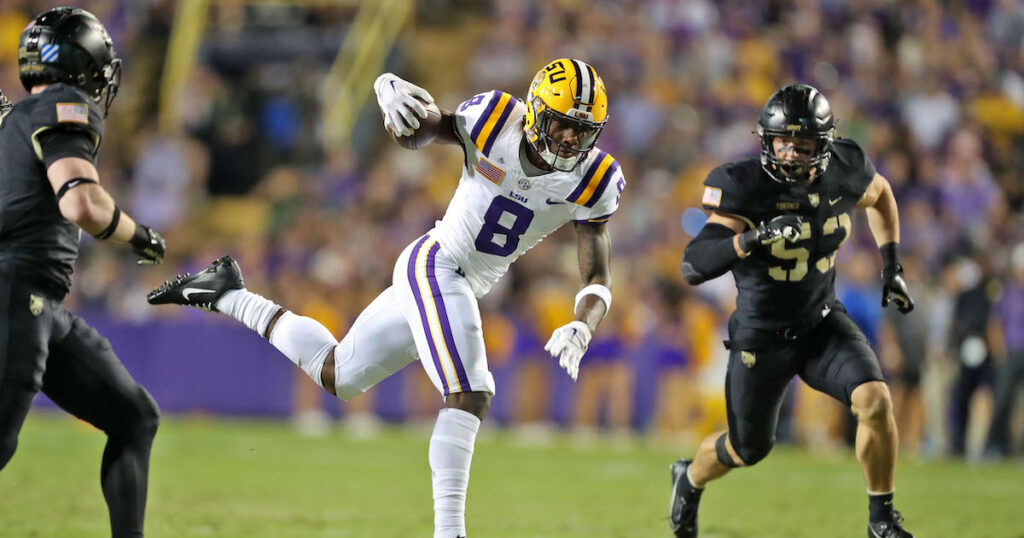 Stats: 80 catches, 1,424 yards, 12 TD, 17.8 yards per catch
It helps when you have Jayden Daniels as your quarterback, but there's no denying how good Nabers is at his position. He's not the only LSU pass catcher on this list either! He can go up and above, out run you and do everything in between. This is clearly one of the best wide receivers in college football.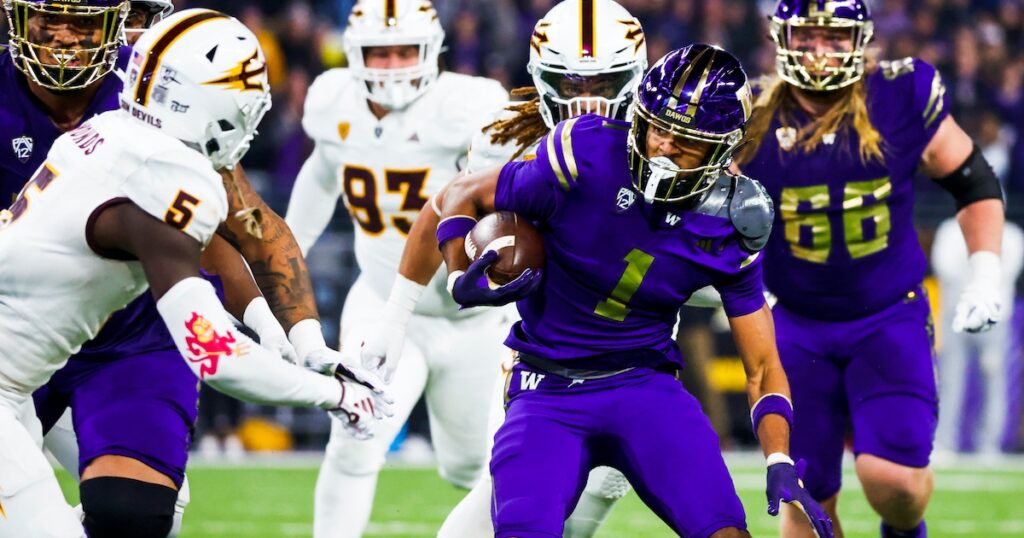 Stats: 66 catches, 1,206 yards, 11 TD, 18.3 yards per catch
Talk about someone standing out on their own team. Odunze has a loaded room, but he's the best of the bunch and certainly Michael Penix Jr.'s favorite target within the Huskies' offense. He'll make a great pro, like a lot of the guys on this list.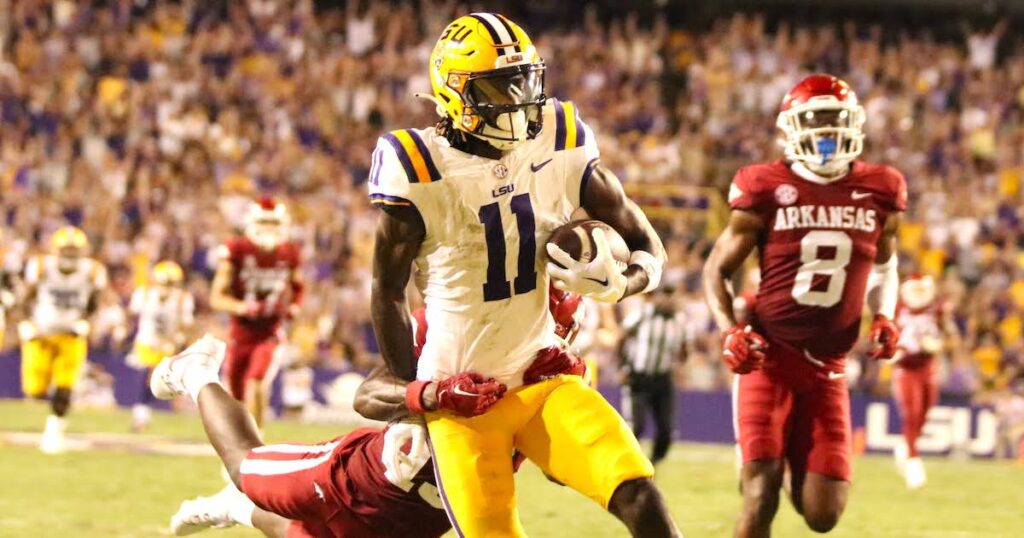 Stats: 55 catches, 1,021 yards, 14 TD, 18.6 yards per catch
Remember when we mentioned Nabers wasn't the only LSU guy on this list? Well, here's Thomas Jr. Despite having less catches and yards, Thomas Jr.'s stat line remained impressive, especially with 14 scores on the season. He's not finished.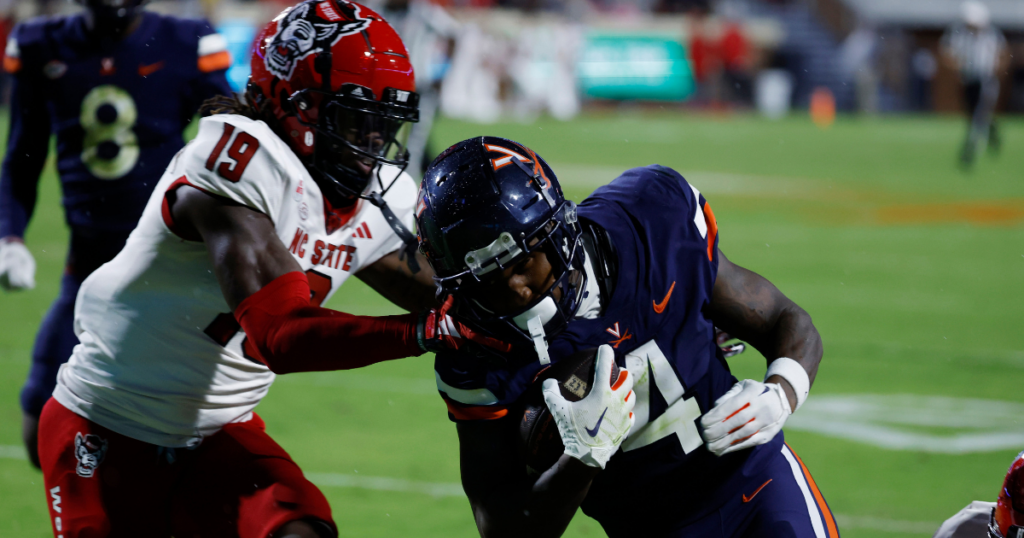 Stats: 96 catches, 1,311 yards, 9 TD, 13.7 yards per catch
Talk about making an impact on your team. Washington has been fantastic all fall and could wrap it up with the sport's premier award for pass catchers. With one game left, he could easily get to 100 catches on the year.
Eventually, this list will have to be cut down. What a shame since all of these pass catchers are capable of a Biletnikoff Award.