ESPN reveals Way-Too-Early 2023 Preseason All-American team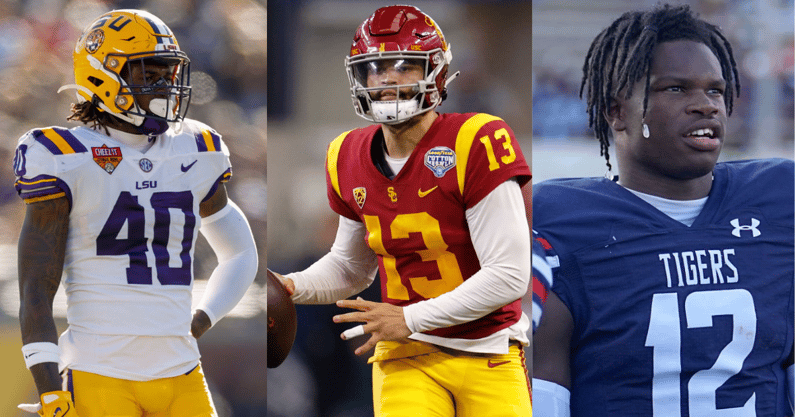 The college football season has been over for less than two weeks and we're already looking ahead to next season. With several draft and portal decisions already made, we're starting to get a decent picture of what most teams and conferences will look like in 2023. Now, ESPN has chosen which of those players will be All-Americans with their 'Way-Too-Early 2023 Preseason All-American Team'.
Unsurprisingly, Georgia leads the way with four selections with three of them coming on defense. Besides that, we see plenty of familiar faces across the board like USC's Caleb Williams, Ohio State's Marvin Harrison Jr., Florida State's Jared Verse, and an Alabama duo of Dallas Turner and Kool-Aid McKinstry.
Offense
Defense
Special Teams
The 2023 season is still a ways away. Even so, it's not a stretch to say that these 26 players and their 20 respective teams featured in ESPN's selections will play a big part in how next season plays out on the gridiron.