How are recruiters working with NIL collectives in states where it's allowed?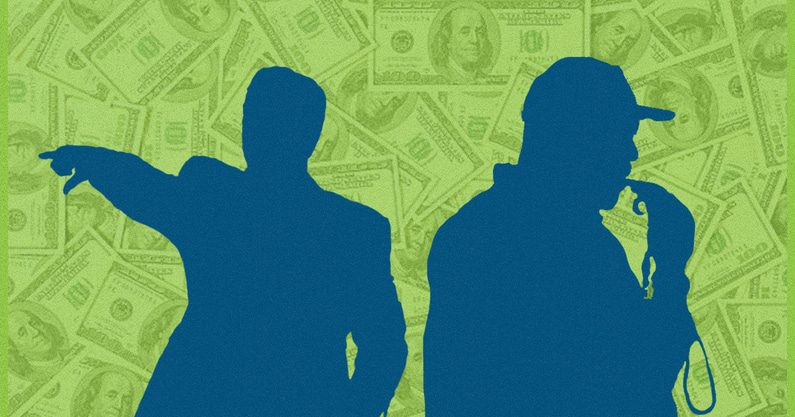 The walls between college recruiters, student-athletes and NIL collectives continue to crumble in states all across the country.
Last week, Missouri and Louisiana became the latest to join the ever-growing list of states to remove the prohibition of college coaches from directly or indirectly arranging for collectives to provide compensation to a student-athlete through NIL.
The alterations mirror what happened in early February in Alabama. Tennessee then took center stage in the nationwide NIL discussion with its revamped law in April. Around the same time, Mississippi also tweaked its NIL law. Plus, an amended NIL bill was recently passed in Illinois. Furthermore, the South Carolina state Senate passed its 2022-2023 budget. Inside the budget, it includes a section that takes its NIL law off the books for the fiscal year.
Legislators say the changes give schools in their states an advantage when it comes to recruiting high school stars, retaining players already on the roster and obtaining talent in the Transfer Portal. It also gives collectives – a group of deep-pocketed fans and alumni working to create Name, Image and Likeness activities for student-athletes – in these states more power than ever.
But how does it exactly work? How are coaches and recruiters working with collectives? And what does the future look like with recruiting and collectives?
On3 talked with college coaches in states where it's legal to orchestrate NIL deals between players and collectives about the process. We gave the handful of coaches anonymity so they could speak freely on the subject.
While there's an extremely complex NIL discussion taking place across the country, the process of hooking up a student-athlete with a collective is quite simple.
'We like this guy, can you get in touch with him'
An SEC recruiting coordinator in a state where he is allowed to work with a collective said most coaches are still working on the mechanics of how to work with their collective.
But so far, they're trying not to over-complicate the process.
"You have to be very aware of the pay-for-play thing, especially with recruits," the coach said. "But if we're allowed to connect them, which is good, we tell them 'What you're going to do is just call this guy with the collective. Here's his number. Call him and you can have those discussions with him."
And then on the flip side, the coach said somebody on his staff will reach out to the collective side to indicate interest.
"We'll tell them, 'We like this guy, can you get in touch with him," the recruiter said. "We don't even need to know what the number is. I don't care. Figure out what his number is, and if we can do it, do it."
That mirrors what another SEC coach and a Big 12 coach said about how it works at their schools. The SEC coach said it's the Director of Football Operations or Director of Recruiting that will communicate with the collective. The Big 12 coach said at his school it's the General Manager who talks to the collective. It's somewhat similar with basketball recruiting, according to a Power 5 assistant coach.
"That way there's one central point of communication, and we don't have to get bogged down in the details," the Big 12 recruiter said.
'Good collectives' don't need a nudge
But the first SEC coach said "good collectives" don't even need the nudge. He said most are already aware of who the coaches are targeting on the recruiting trail and who is the biggest priority in the portal.
"Most are doing it on their own to some degree because they see we're recruiting a guy," the coach said. "But there are definitely some collectives that coaches will have to give a nudge to. But I'd say most good collectives in the SEC and some of the top B1G and Big 12 programs are already on it."
Another B1G coach in a state where they can work with collectives said he's quite jealous of some of his SEC counterparts.
"Our collective is just getting off the ground," the coach said. "They've got a lot of work to do from a fundraising and targeting standpoint. They'll get there. At least the new laws give us a fighting chance to take advantage and move up in the pecking order."
Additionally, a few attorneys who work on NIL deals for student-athletes say coaches do call them to talk prices. Yet, it's the collectives that have the final say on prices during contract negotiations.
Coaches don't want to get involved in NIL deal details
It should be noted, that every single coach On3 talked with said they are not going to get involved and have not been included in any financial discussions between collectives and student-athletes.
"That's not my department," another Big 12 assistant said. "It never will be either. That's what the moneymen are for. We just point the collective in the right direction."
Most coaches also went out of their way to say they don't want to get involved with pay-for-play discussions between a student-athlete and a collective. Pay-for-play deals, especially in on the recruiting trail, have become a lightning rod issue with NIL.
"I can't think of a high-profile guy we've targeted that hasn't at least mentioned NIL," a Pac 12 coach said. "Actually, it's mostly their parents that are asking about those types of pay-for-play deals. We'll tell them those are against NCAA rules, but you know how it works… it's basically NFL free agency money."
What's next for recruiters, NIL collectives?
In states where NIL laws have been revamped, there's been a push by schools to play an active role in NIL activities. Several schools – like Mizzou and USC – have announced the creation of in-house teams or partnered with third-party options to focus on creating content and helping athletes pursue NIL opportunities. Most experts believe this will be the norm at all Power 5 programs eventually.
Yet, other insiders believe collectives will continue their push to become a massive part of the recruiting process.
Some say collectives will eventually poach coaching staffs of some of their best recruiters or top recruiting operations staffers. And they'll do this with the full support of head coaches. Experts say it'll allow the recruiters to do what they do best in the current murky NIL sandbox.
"You have the countable coaches that can go out on the field, and they recruit," said attorney Michael W. Caspino, who represents a number of top recruits, including the five-star that inked a potential $8 million NIL deal.
"They have blackout months when they can't visit. They have times when they can't call or anything. Now you have the collective. The collective can hire people to go out and speak with these people. They don't have any NCAA rules. They can go any day of the week, any time of the year.
"The recruiters are going to go work for the collectives, and the countable coaches are going to stay back in the offices. That's how it's going to work. So, no longer are we going to see football staffs with guys that are there for their recruiting prowess only. They're just going to put them over with the collective where they're actually way more effective because they don't have NCAA constraints."