New York representatives say NIL bill would ban collectives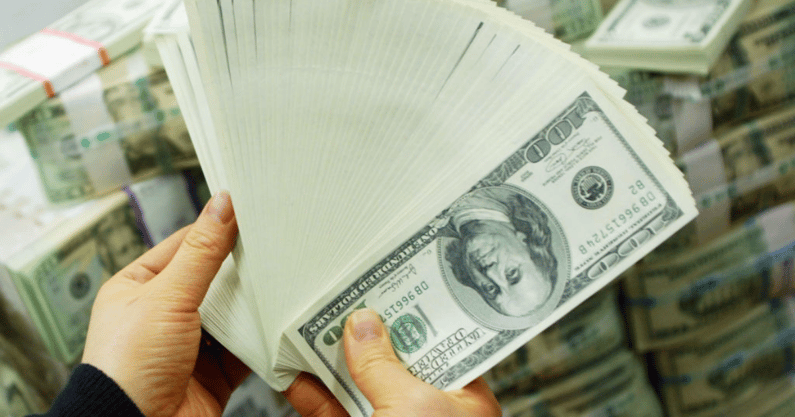 As college leaders plead with Congress to enact laws to police NIL, more states press forward with local bills. New York is the latest state attempting to pass local NIL legislation – even if it's somewhat clear state leaders don't have a firm grip on how collectives are impacting recruiting and the transfer portal through pay-for-play deals.
New York's "Collegiate Athletic Participation Compensation Act" recently passed through both chambers and is moving toward enactment. However, during the discussion portion of the bill, assembly leaders seemingly misrepresented what the NCAA's latest guidance says about collectives.
"This bill addresses collectives and even goes even farther," Rep. Michaelle C. Solages, who represents the town of Hempstead in Nassau County on Long Island, said.
"It puts protection, so you know, there's no impropriety. It's strictly a conversation between the student-athlete and there's no pay-to-play. We actually ban collectives within this legislation. So that's not going to be a worry.
"So, in addition, just for the record, the NCAA actually came out with a ruling and about two weeks ago. It's a guidance that says collectives are considered pay-to-play and that is a violation of the NCAA. Not only are we going to be putting that in the statute. But that's also about within the bylaws of the NCAA."
NIL collective ban in New York would hurt local schools
Coaches and NCAA leaders do say NIL many times disguises pay-for-play deals choreographed by collectives. They say groups are using money to persuade recruits before they sign binding letters of intent. Per NCAA rules, boosters are not allowed to pay players directly or be part of the recruiting process. But nowhere in the guidance does it say collectives are pay-for-play on the whole and a violation of NCAA rules.
Dan Greene, a NIL expert and associate attorney at Newman & Lickstein, said Solages' comments were "alarming."
He also said if the bill actually bans collectives, it will put local schools at a huge disadvantage.
"I mean, the bill itself really doesn't do much," Greene said. "It's the same question I had last week with Rhode Island about why are states passing bills that don't change anything.
"I think it's because lawmakers up North are not as educated in NIL as those down South, at least from what I can tell by watching some hearings. This is definitely clear from the one post with the video where an assemblywoman says how the NY bill bans collectives and that the NCAA has done that as well. It's not a surprise considering the popularity of college sports in each region."
Mit Winter, a NIL attorney, agrees with Greene's take. He believes New York leaders don't have a firm grasp on what a collective is. They also don't seem to understand what role they play in NIL discussions.
"From the clips I watched it seems clear the NY legislators speaking don't understand what a collective is and what the recently released guidance said about collectives," Winter said. "Both of the speakers seemed to believe that schools are setting up the collectives and paying the athletes for the use of their NILs through collectives, which isn't the case."
Winter said his understanding of the New York legislation might not actually ban collectives.
"Under my reading of the law, it doesn't ban collectives," he said. "But I think the legislators speaking believe the law bans collectives because they also believe schools run the collectives since the law does say schools and other groups with authority over college athletics can't pay athletes for the use of their NILs.
"If collectives are actually banned under the law, which I don't think they are, it would put NY schools at a disadvantage in the current environment where collectives are playing such an important part in obtaining NIL deals for a school's athletes."
States in SEC footprint moving to give collectives more power
While New York might be attempting to limit the powers of collectives, other states, especially in the SEC footprint have taken major steps toward removing the prohibition of schools from directly or indirectly arranging for a third party to provide compensation to a student-athlete through NIL. 
Last week, the Louisiana State Senate approved Sen. Patrick Connick's bill allowing schools, their affiliates and boosters to compensate student-athletes for use of their NIL. The revision allows coaches and school personnel in Louisiana to also facilitate deals for its student-athletes. The bill now heads to Gov. John Bel Edwards' desk.
Other states – especially in the Southeast – have amended NIL laws that empower collectives' to have a significant impact on high school recruiting.
Recently, Tennessee took center stage in the nationwide discussion about NIL. Mississippi also recently tweaked its NIL law. An amended NIL bill was recently passed in Illinois. Furthermore, the South Carolina state Senate passed its 2022-2023 budget. Inside the budget, it includes a section that takes its NIL law off the books for the fiscal year.
"The SEC is arguably the most competitive football conference with the most diehard fans in the country," Greene said last week. "Many of those diehards are now state lawmakers in that territory. They have realized that they have to do whatever they can to keep their football programs competitive, which means making necessary changes to their respective NIL laws."