Auburn makes top 4 for Pennsylvania LB target Phil Picciotti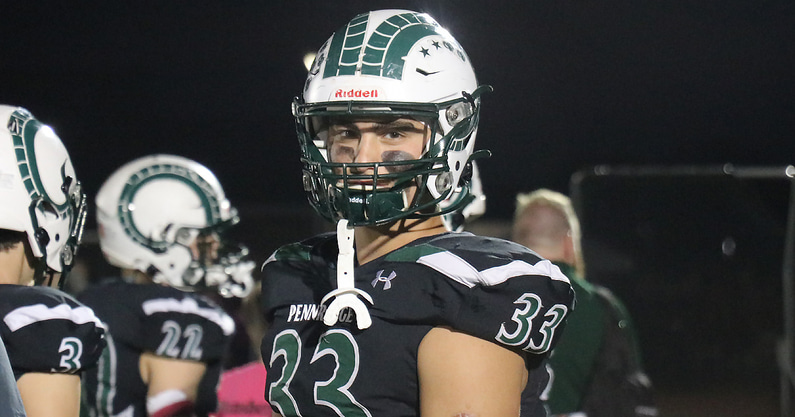 What started as a somewhat quiet week has now blossomed into a hectic ending. Hectic in this case is a good thing for the Auburn coaching staff. Official visits are popping up left and right, top targets are keeping Auburn high on their lists, and now an interesting top schools list has come into light. Auburn, in an interesting update, is in the top 4 for Pennsylvania LB Phil Picciotti.
Picciotti, from Perkasie, Pennsylvania, is currently rated as a 3-star prospect just outside the top 400 players in the country. Even though he is not over the 4-star threshold, his offer list is one of the more decorated in the country. He is one of the few LB targets that Auburn LB coach Christian Robinson seems to have honed in on.
Top schools for Picciotti
Most school cuts these days usually begin around 10 or so schools. For Picciotti, that is not the case. It appears he is ready to start whittling his list down to one. For now, his top 4 remaining schools are Auburn, Michigan, Oklahoma, and Nebraska.
His name has been brought up once or twice, but it now appears the Tigers are a legitimate contender for the 6-foot-3 225-pound LB target. Penn State was thought to be the front-runner as they lead heavily in the On3 RPM at nearly 70%. Next in line is Oklahoma who made the cut. There is currently one expert prediction for Picciotti to Oklahoma.
An official visit to the plains is more than likely in the works now. It would be his first known visit to Auburn.