4-stars Corey Chest, Mike Williams ink NLIs with LSU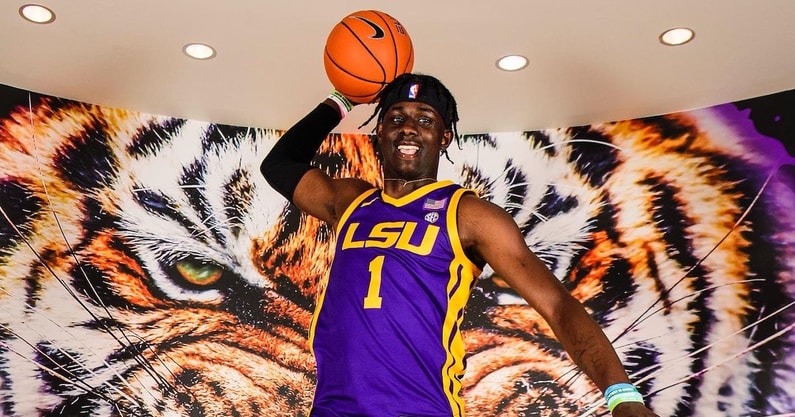 LSU inked a pair of highly-touted basketball prospects to National Letters of Intent on Wednesday. Four-star guard Mike Williams and forward Corey Chest were announced as signees for Matt McMahon.
Chest, a New Orleans native, ranks as the No. 105 overall prospect and No. 20 power forward in the nation, according to the On3 Consensus.
"We are extremely excited to welcome New Orleans, Louisiana native, Corey Chest, to LSU," McMahon said in a release. "Corey has been a top priority for us since our first day on the job. We love the energy, athleticism, and toughness he will bring to our program.
"He impacts winning with his production on both ends of the court and his relentless pursuit and effort to rebound the basketball. We look forward to coaching Corey in his home state of Louisiana."
Williams, a Balitmore native, ranks as the No. 101 overall prospect and No. 21 shooting guard in the nation, according to On3.
"Mike Williams is a leader and a winner," McMahon said. "We are thrilled to welcome him to LSU. Mike brings a work ethic and competitiveness that will make an immediate impact on our backcourt. He is an excellent 3-point shooter who can also create scoring opportunities off the dribble.
"He loves to compete at the defensive end and his leadership did not go unnoticed by our staff. We love his commitment to player development and cannot wait to coach him at LSU."
Corey Chest, Mike Williams show why they're among the nation's best
Corey Chest was a Class 4A First Team All-State selection in Louisiana averaging 17 points, 10 rebounds, three assists and four blocks last year while playing for Eleanor McCain. McMain was 28-8 last season and reached the Class 4A title game each of the last two years. This year, Chest is suiting up for Link Academy.
In the 60th Alhambra Catholic Invitational Tournament, billed as the most prestigious Catholic high school tournament in the country, Mike Williams averaged 16.7 points per game, 3.9 rebounds, 1.3 assists and 2.0 steals.