WeAreSC On3 5/15/22: Top safety gets offer, London's rookie contract, and legend speaks at graduation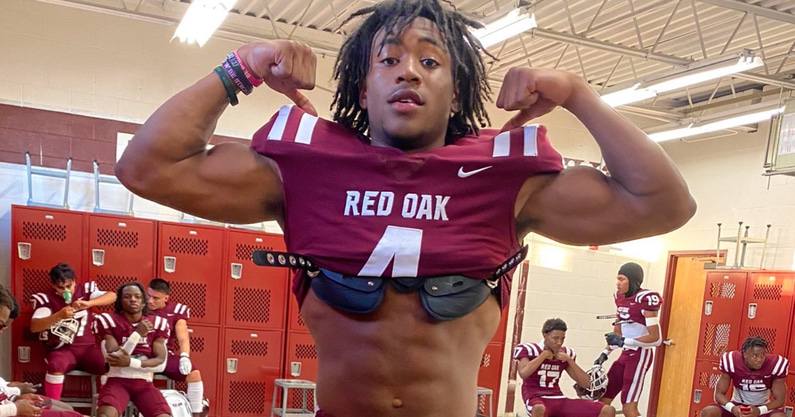 WeAreSC On3 is a daily three-point briefing recapping news and notes surrounding USC Athletics. Today, we take a look at a top safety landing a USC offer, details surrounding Drake London's rookie contract with the Atlanta Falcons, and USC bringing in a legendary graduation speaker.
Top safety offered
On Friday, USC offered a scholarship to class of 2023 safety Warren Roberson.
A product of Red Oak, Texas, On3 Consensus currently ranks Roberson as the number 434 player and the number 39 safety in the class of 2023. However, the On3 Rankings are much higher on Roberson. That system has him slotted as the number 142 player and the number 11 safety in his class.
Roberson told WeAreSC that he is "very interested" in the Trojans, and "would love to set up a visit". At this point, however, SMU is the clear favorite to land the Texas safety.
London's rookie deal
Earlier this week, former USC star wide receiver Drake London signed his rookie contract with the Atlanta Falcons. Now, the details on London's contracted have been reported.
According to Pro Football Network's Aaron Wilson, London's rookie deal is for four years and $21.532 million. (The deal also includes a fifth-year team option, which is standard for first round draft picks.) That number includes a $5.383 million signing bonus. London is set to make a $705,000 salary in 2022, with an additional $813,840 due if he is still on the Falcons roster third day of training camp.
Legendary graduation speaker
Following USC's student-athlete graduation ceremony on Thursday, Friday marked commencement ceremonies for the general student body. This year, the commencement speaker was one of the greatest Trojan athletes of all-time: Olympic track and field star Allyson Felix.
Felix graduated from USC with a degree in elementary education in 2008. However, she did not compete on the Trojans' track team during her time on campus. Instead, she elected to turn professional out of high school and compete at the highest level while still in college.