WeAreSC On3 8/9/22: Preseason Coaches Poll, Coliseum Practice, and Walk-On Tryouts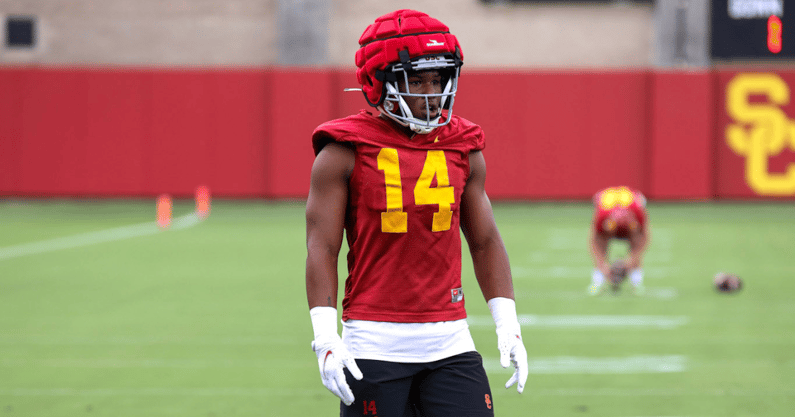 WeAreSC On3 is a daily three-point briefing recapping news and notes surrounding USC Athletics. Today, we take a look at where USC fell in the preseason Coaches Poll, the Trojans practicing at the Coliseum last night, and the team hosting walk-on tryouts.
Preseason Coaches Poll
The college football preseason Coaches Poll came out yesterday, and USC came in at number 15.
In addition, two teams on USC's 2022 schedule made the rankings in number five Notre Dame and number eight Utah. Conference rival Oregon—who USC is not slated to play this season—also found themselves on the list, coming in twelfth.
In a funny twist, despite all of the changes that USC has undergone over the past twelve months, the Trojans come in just one spot away from where they were in last year's preseason poll, when they were ranked fourteenth. Last season, USC abruptly fell out of the rankings after a shocking blowout loss to Stanford in Week Two, and did not return. Trojan fans are hoping that with an entirely remade program, the outcome will be much different this time around.
Coliseum Practice
Last night, USC held practice in the Coliseum.
Make sure to check out Marc Kulkin's Practice Report with all of the notes and observations from the evening.
Also, go to the WeAreSC YouTube channel to watch Lincoln Riley's post-practice press conference.
Walk-On Tryouts
In two weeks, USC Football is hosting walk-on tryouts for USC students.
I was all set to sign up until I read the "past football playing experience is required" line. Still awaiting word on whether or not playing in a flag football tournament at camp when I was 15 qualifies.