The 10 most interesting deals in the first (nearly) five months of NIL era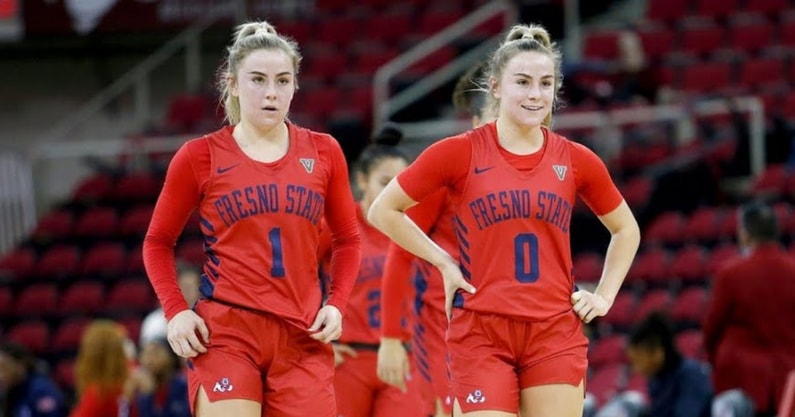 Five years from now, when the history of the first few months of the NIL era is written, which deals will be highlighted? Among all the partnerships secured by athletes, there are a handful that have gone a long way in helping to shape the early days of this exciting new landscape for college athletes.
Which athletes helped establish the contours for this new market?
Here is our attempt at ranking the 10 most interesting deals of the first (nearly) five months in the NIL world. Others may disagree with some of our selections, and we're sure you will let us hear about it. Let the debates ensue.
1. The stories away from the big headlines
Away from the seven-figure deals secured by the nation's most recognizable college athletes are stories like that of Gloria Mutiri, a women's volleyball player at Oregon. In late August, Degree deodorant introduced new members of its #BreakingLimits Team, which includes Mutiri. Each athlete was selected for his or her story of overcoming adversity and how they inspire others. Blake Lawrence, the CEO and co-founder of Opendorse, visited with Mutiri in Eugene, Ore., and asked her, "How is NIL affecting you?" Lawrence recalled that "she told me something and that's when I said, 'This is it. This is why we're doing this.' She told me, 'When I was little, my sisters and I, we lived in our mom's car. We were homeless. Because of NIL, because of Opendorse, because of things like Degree, I was able to buy my first car.' That's the glorious story I'll tell forever." And that personifies what the NIL era is about. 
2. BYU walk-ons cash in
The Built Bar company, a sponsor of the BYU program, will pay the tuition of all 36 BYU football walk-ons in a deal that was noteworthy on two fronts. First, BYU established an unusual recruiting advantage to secure talented walk-ons because none of them have to pay a dime in tuition. Why walk on at another school when you can attend BYU for free and play football? Second, this deal underscored the patchwork of NIL state laws that exist nationwide. BYU helped facilitate the deal. That is illegal in some states. It's not illegal in Utah. Credit BYU for not only knowing the regulations but also taking advantage of them to help its athletes.
3. Quinn Ewers bolts for Columbus 
When Ewers decided to graduate from Southlake (Texas) Carroll early, forgo his senior year of football and make a mad dash for Ohio State to begin partaking in lucrative NIL opportunities, it was an eye-opener. It caused a ruckus among Texas high school coaches. And it sent a message to every state high school federation that their state better get their regulations in order to allow high school athletes to monetize their brands or risk elite talents leaving those states to find greener pastures that do allow it. And they better do it soon. California, New York and New Jersey now permit it. Other states need to follow, or athletes of the caliber of Ewers will finish their high school careers elsewhere.
4. North Carolina's group licensing deal
During the two-year buildup to the dawn of the NIL era, the NCAA didn't think group licensing deals were realistic because of complications without a players union. UNC athletic director Bubba Cunningham believed otherwise. Early in the summer, UNC and The Brandr Group announced a group licensing deal in a move that has since been replicated at dozens of schools nationwide. It's a win-win for the school and athletes who opt-in. Athletes can benefit from co-branded products that incorporate the school's trademarks and logos. Also of note, group licensing is the vehicle that ultimately will lead to the return of video games using current college athletes. And for millions of fans out there, that's a big win. 
5. The twins have their day
The Cavinder sisters — Haley and Hanna, two Fresno State women's basketball players — dominated the early days of NIL with a media blitz in New York and contracts with Boost Mobile and Six Star Pro Nutrition. The best-known twins in college athletics got the NIL era off with a bang as soon as the calendar turned to July 1. They set the early tenor of NIL. And guess what? Chaos did not ensue. The sky did not fall. Reports of the demise of college sports were greatly exaggerated, to say the least. The success of the Cavinder twins played a large role in the broader early success of NIL. And it highlights the earning power of female athletes, even those who do not star on marquee teams.
6. Big deals for fallen stars
Attention-grabbing deals for Oklahoma's Spencer Rattler, Clemson's D.J. Uiagalelei and Miami's D'Eriq King dominated the headlines this summer. None had the season that was forecast, and expect these lucrative deals to be debated for some time. Bravo to the players for securing them before the season because big money in the NFL is never guaranteed. But because of the struggles of each player on the field, it raised questions about whether some brands jumped into the NIL space too soon. How much of the marketability factor is tied to on-field success? How much does it incorporate an athlete's social media reach? And will the struggles of these high-profile players lead to some brands taking a more deliberate approach next summer before they latch on to an athlete? All important questions that will be answered over time.
7. She's got next
The early NIL success of UConn's Azzi Fudd, the nation's top freshman female basketball player, is significant because it highlights the advantages of women's college basketball on the NIL front. Unlike in the men's game, the best female players stay four years. That means Fudd will have four years of monetizing her brand. And she made the smart move of receiving equity in the sports drink company BioSteel as part of her deal. Expect other college athletes of both genders to follow her lead on this front. With the possibility of playing in four Final Fours, Fudd soon will be a household name — and a very well-compensated one. 
8. Texas' tight ends get paid
It always was naïve to believe boosters would not use NIL as a recruiting tool. And what's wrong with using it as a recruiting tool? Schools with the best resources and facilities always have had recruiting advantages. Now it's out in the open. So two swashbuckling Texas supporters tapped into the zealous community of their message board, Surly Horns, to create the "Burnt Ends" NIL program. All the tight ends on the roster receive monthly stipends in exchange for appearances and other services. Smart move. Deep-pocketed, influential boosters at other brand-name programs would be wise to follow. Now if the boosters could only fix the on-field product in Austin, but that's another matter.
9. Mikey Williams, the influencer
The high school basketball standout is not the second coming of LeBron James, but so what? Williams is more a social media influencer than a hoops phenom. He has more than 3.3 million Instagram followers, and is beginning to monetize his well-established brand. He became the first high school basketball player to have his own shoe deal, securing a partnership with Puma. Williams may be more style over substance at this point. But he has shown that it can be quite lucrative. Lawrence likened his popularity to the popularity back in the day of the AND1 hoops playground stars.
10. Timme time
Gonzaga star Drew Timme is one of the faces of the college basketball season, and not just because of his 'stache. He also has an endorsement deal with Northern Quest Resort & Casino. While the casino is trying to open a sports book, that operation has nothing to do with the Timme deal. This bears watching to see if other prominent players secure these types of deals. The bigger storyline is the increasing warm embrace between college athletics and the once-taboo gambling world. It will continue to happen as sports gambling becomes legalized in more states and the revenue opportunities for players, schools and leagues loom as too great to remain on any moral high ground. Sports gambling is increasingly mainstream. More entities will follow suit. Take the over on that.