Howell (MI) lineman Bobby Kanka talks Michigan State, Chris Kapilovic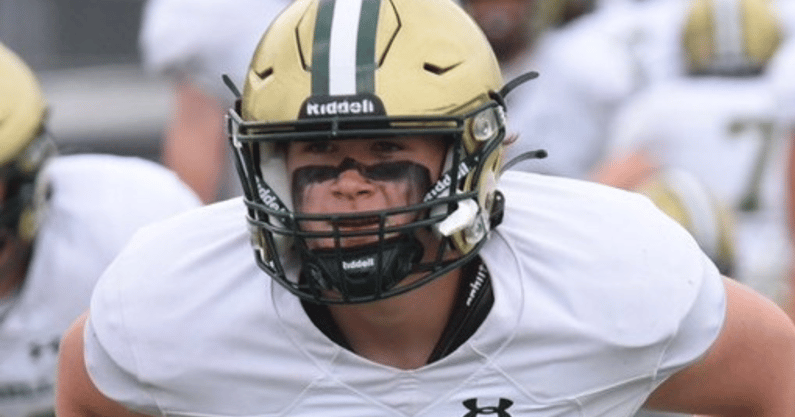 Michigan State extended an offer to class of 2025 athlete Bobby Kanka of Howell (MI) High School back on March 15. The offer was extended by Spartan associate head coach/run game coordinator/offensive line coach Chris Kapilovic. The offensive line coach stopped in Howell, during the current evaluation period, seeing Kanka workout live.
"Coach Kap came in earlier this spring." Kanka said. "We had a great conversation afterwards. We talked for 30-45 minutes. He picked my brain and I picked his brain on stuff about ourselves. It was a very valuable conversation."
Kapilovic and Kanka were able to go in-depth, getting to know one another. The in-state lineman was able to learn about the Michigan State coach as a person, not only on the field.
"He is a good dude," Kanka said. "Coach Kap is a family man. I love family guys, it means a lot to me. We had a long conversation. It was very valuable. I learned a lot about him and he learned a lot about me, so I am looking forward to talking to him soon. I am still learning the staff. Right now I just talked to Coach Kap but he has made a good impression for sure." 
Kapilovic made a strong impression on Kanka during their talk, as the in-state lineman is planning a return trip to Michigan State later this summer. Kanka visited East Lansing for the Western Michigan game in 2022.
"I think I am planning on going up there this summer," Kanka said. "I'll have to figure out a day. I don't know if it will be for a camp or for a recruiting trip. I definitely want to be up there again because I have been up there a couple times but (on game day) it wasn't as personable. This time it would be way more personal. They know who I am and they like me so I think it would be a valuable trip for sure. It is a very good program so I want to see what it's like again."
At 6-foot-5, 260 pounds, Kanka is not yet listed on the 2025 On3 Industry Rankings. He does however hold other offers from Penn State, Tennessee, Michigan, Syracuse, Toledo and Kansas. Each school is projecting Kanka in their own way, but himself, he could see playing anywhere on the offensive or defensive line, even planning to split out as a tight end this year for Howell High School.
"Right now my game plan is to let God take the wheel," Kanka said. "I am going to keep eating healthy, I have been cooking for myself since eighth grade when I started taking football seriously. We will see where I end up. If I get to 290 pounds and I am still lean and can move, I will play defensive line. If I get heavier and grow longer, and get longer arms, I will play offensive line for sure. I am open to everything, I just want to see what happens in the next two years before I go anywhere."
"Every school has their idea of where they are looking at me right now," Kanka said. "A lot of schools also understand my perspective, I am a sophomore, I still have time left. If something happens they can move me but they just like that I am an athlete. They can build my strength and build my size, but I am an athlete so I can feel it out that way."
Kanka visited Michigan a couple times during the spring and also made a trip to Penn State for spring practice.