Former Oregon running back Trey Benson commits to Florida State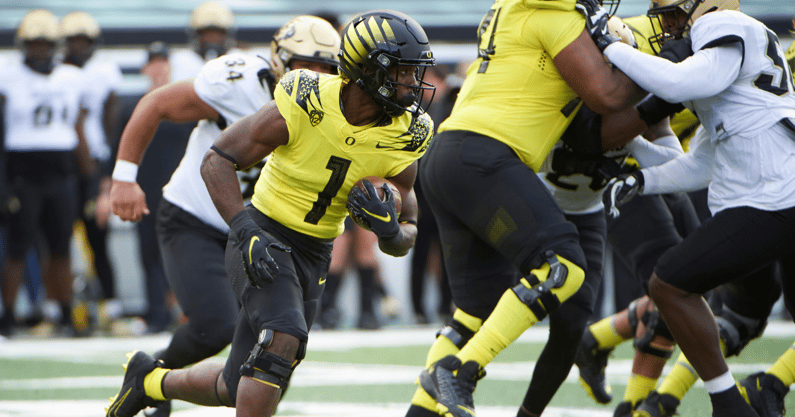 Trey Benson's Oregon career has officially come to an end.
On Tuesday, the former Duck running back announced on his Instagram that he has committed to Florida State.
Benson, a redshirt freshman, entered the transfer portal last week, and there was some thought among Duck fans that he may elect to leave the portal and return to Eugene — just as Seven McGee and Sean Dollars did.
Instead, Benson will join a Seminoles program that also recently added former Oregon wide receiver Mycah Pittman.
Benson played in nine games for the Ducks in 2021 and ran for 22 yards and one touchdown on six carries. He suffered a major knee injury in December of 2020 and spent much of the offseason and preseason camp rehabbing.
A former 4-star recruit in the class of 2020, Benson was On3's No. 346 overall prospect and No. 6 running back. The Greenville, Miss., native also held offers from Notre Dame, Florida State, and Penn State, among many others.
With Benson now officially leaving the program, Oregon has Dollars, McGee, and Byron Cardwell set to return at running back.
CJ Verdell could also return, and has not announced if he will play one more season of college football, enter the NFL Draft, or transfer away from the program. Travis Dye has entered the transfer portal.