Why at least 30 NIL collectives have merged, folded or been acquired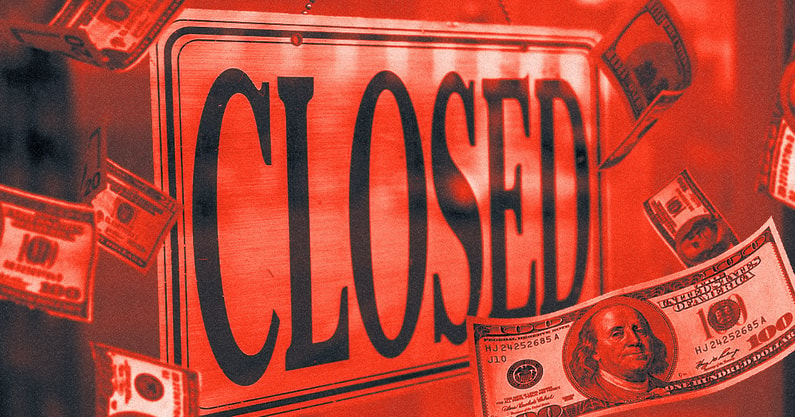 As the second year of the NCAA's name, image and likeness era comes to a close, at least 30 NIL collectives no longer exist in their original form due to a merger, acquisition or their executives ceasing the collective's operations. That group represents roughly 13% of the collectives that launched nationally to support athletes at NCAA Division I schools since the NIL era started in the summer of 2021.
It doesn't include collectives that have simply rebranded under a new name or digital NIL clubs that replicate some of the broad-based membership elements of collectives.
On3 spoke with a variety of industry stakeholders who have experience running or working with NIL collectives to better understand what led to mergers, acquisitions or instances where a collective ceased its operations. Some sources spoke on the condition of anonymity due to the sensitivities of relationships in the industry.
The common themes included competing collectives or egos in a single market, the organizational filing status of a collective (e.g. nonprofit, not-for-profit or for-profit), and the related pitfalls, or the lack of finances, connections, support from an institution or the skills required to successfully run a collective.
"Some of them were founded by kids in college," quipped one source with knowledge of how NIL collectives operate, who spoke on the condition of anonymity. "So you have that, which is great that people care. But at the same time, they don't have the capacity to do the fundraising at a level that matters."
"I think what causes it is over-saturation of the market," said a second source with extensive knowledge of NIL collectives, who also spoke on the condition of anonymity. "It's obvious you have too many. I mean, that goes beyond collectives. The NIL space is oversaturated with service providers and from a software standpoint. People who are all doing the same exact thing."
'It's like having multiple athletic departments'
Within some fan bases, the ecosystem of NIL collectives that support athletes at a single school, such as Georgia Tech, TCU, Texas, USC and Virginia Tech, has featured multiple examples of consolidation or shuttered enterprises.
"Anytime you have multiple collectives, you're splitting the pot," said Jason Belzer, the co-founder and CEO of Student Athlete NIL (SANIL), which supports roughly 20 collectives nationally. "Everything should run through one entity. It's like having multiple athletic departments. It doesn't make any sense."
An executive of one collective, speaking on the condition of anonymity, lamented that the challenge is that anyone – including the executive's dog, the executive joked – can announce the formation of a collective. In a market with multiple collectives, it might take time for stakeholders, including athletes, fans and media members, to understand the differences between them.
Five collectives that supported Texas athletes consolidated in one fell swoop last November. There have been announcements for seven different organizations that planned to support athletes at USC.
With an acquisition, 'the goal is to quiet the noise'
The Virginia Tech NIL ecosystem that once featured as many as five different groups now includes just two: the sports marketing agency Triumph NIL and The Hokie Way, which is a nonprofit that the IRS approved for 501(c)(3) status. Triumph NIL acquired Commonwealth NIL in April.
"Fundamentally, from like a high-level view, the goal is to quiet the noise in the space around Virginia Tech," said Brenden Hill, a former Hokie football player who's now a partner with Triumph NIL.
Commonwealth NIL ceased operations as part of the agreement, which Hill said he believes included Triumph NIL providing financial compensation or equity to Commonwealth NIL's owners in exchange for access to IP or other items.
"We just felt like there were just too many parties involved, and we knew that a long time ago, but what we needed was just time and attrition to kind of take its course," Hill said. "Commonwealth did great things. Their focus was primarily on basketball – men's and women's – so essentially what the merger does is it allows Triumph and The Hokie Way to kind of have a symbiotic relationship between those two entities to serve the student-athletes at Virginia Tech."
Last summer, Triumph NIL merged with Hot Route Marketing.
"The more noise you have, I think it just lowers the credibility of the industry and of the efforts," Hill said.
NIL collectives' leaders provide clues to alignment
When collectives merge or when a new collective is introduced in a market where there was previously at least one other collective, it's worth looking at the new group's board of directors or leadership team.
When Hot Route Marketing and Triumph NIL merged last summer, Hot Route Marketing founder Kelly Woolwine became the CEO of Triumph NIL. Woolwine and Nick Rush, who was a co-owner of Commonwealth NIL, are each a member of The Hokie Way's board of directors. Rush will still be involved in the NIL infrastructure that supports Virginia Tech.
"I think that's what you see in those people still staying in the industry is they do have experience, whether it is positive, negative, whatever," Hill said. "They still have the war wounds, so to speak, of being in the industry so they're the best people to kind of relay the message to the masses."
Florida was one of four SEC schools that announced an official sponsorship with an NIL collective or the launch of a new NIL entity in a 72-day span last winter and this spring.
Florida Victorious' advisory board includes Hugh Hathcock, who founded Gator Guard, which branded itself as an "exclusive, very influential group of high-net-worth Gators." Meanwhile, Jen Grosso, who was an executive with the Gator Collective, is on Florida Victorious' leadership team as the director of fan engagement. The Gator Collective reportedly reneged on a multiyear, more than $13-million contract with then-four-star quarterback recruit Jaden Rashada.
On Nov. 9, 2022, Hathcock tweeted, "Tomorrow will be a Great Day Gator Fans!!!" The next day he tweeted, "All Good!!! Just a little longer!!!" Rashada, who now attends Arizona State, decommitted from Miami in favor of Florida on Nov. 11, 2022.
So, some of the prominent figures from that reported saga now hold titles that suggest roles of a more advisory or limited capacity for Florida's new, preferred collective.
There are at least three collectives supporting Big Ten schools such as Michigan, Ohio State and Penn State, as well as future Big Ten member USC, which could be due for similar, future consolidation.
"When you do have five collectives at a particular school and the AD not wanting to rock the boat, it's because he doesn't want to upset the high-end donors who are participating or own those collectives," the second source said. "But then those donors who own those collectives have an ego issue where they want to be the savior of NIL for that university. Egos just get in the way of everything, I've found in this industry, unfortunately."
Concern over future of nonprofit NIL collectives
The executives of some NIL collectives that ceased operations, such as High Tide Traditions (Alabama) and NRV NIL (Virginia Tech), similarly appeared to scrub the Internet of their now-defunct collective's online footprint, including the collective's website and social media accounts.
"I think they just stopped," Hill said of NRV NIL. "It's hard to make traction. … I think what you saw with groups like that is you're just staring up at the mountaintop so to speak and you're not able to really acquire much market share."
Jackets for Atlanthropy was a nonprofit organization that supported athletes at Georgia Tech. Before its Twitter account was deactivated, its board of directors posted a letter that said they had "moved to dissolve this initiative."
The letter stated: "We have learned that based on the conversations he has participated in on a national level, [athletic director] Mr. [J] Batt is concerned with the tax-deductible option to contribute to NIL activities is likely to be eliminated at the hands of upcoming federal legislation and the IRS. Although he made it a point of emphasis that J4A has operated within the rules and has not committed any wrongdoing, he wishes to minimize the GTAA's relationship with charitable contributions towards NIL work going forward."
A member of Jackets for Atlanthropy's board of directors declined to comment.
After another Georgia Tech-focused collective, Swarm the ATL, dissolved in January, Georgia Tech's athletic department announced the SANIL-backed The Tech Way as an official partner in March.
"We are pretty vocal about the fact that we believe that really everything should be through a commercial entity," Belzer said.
'It's hard to find new money'
Jackets for Atlanthropy's letter said the board of directors planned to contribute the collective's remaining balance of $10,520.35 to the university's Alexander-Tharpe Fund.
"It's hard to find new money," the first source said, "and the old money is seeing all these reports of athletes making a lot of money, like hundreds of thousands if not millions of dollars, and they're like, 'Alright, my $1 million contribution to the collective is going to pay one athlete?' There's still a lot of sticker shock and there's a lot of belief that NIL is scarlet letters on a university or on a program.
"I think the people that have committed to funding collectives at this point, like in the last six months to a year, are doing multiyear commitments, whereas at the beginning it was like, 'Yeah, here's a $500,000 check. Figure it out.'"
A collective that supports athletes at a low or mid-major institution might set an initial annual fundraising goal of $100,000. A well-resourced collective that supports a Power 5 school might spend more than $100,000 in a two-week span.
"There's just not enough money at the end of the day to drive multiple collectives at one school," Belzer said.
The organizational status of a collective could be a point of contention. Depending on how revenue is shared, a for-profit entity could be accused of trying to unfairly profit off of athletes. A nonprofit entity could be accused of establishing a model akin to money laundering.
"I think the most successful collective," the first source said, "is one that is aligned with the university, has three or four foundational-level members that are committing to at least two or three years' worth of finances and then that kind of builds out this nonprofit side, which that's a whole other rabbit hole that will be figured out by the government obviously, and then on the subscription side, you know you've got to find a way to add value."