Louisiana DT Enyce Sledge commits to Auburn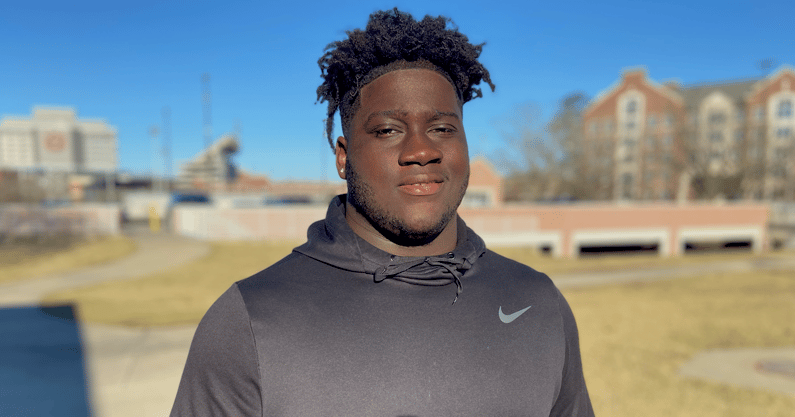 Defensive tackle Enyce Sledge has committed to Auburn.
Sledge, from Neville in Monroe, La., announced his decision Tuesday on Twitter. Sledge chose Auburn over his other finalists, which included Baylor, Oklahoma State, Texas Tech and Indiana.
"The biggest reason I committed to Auburn is they care about person over player," Sledge said. "They care about you as a person and not just a player."
[ Enyce Sledge visits Auburn ]
Official visit to Auburn was big for Sledge
Sledge took an official visit to Auburn last weekend. It was then that he got to see the campus, facilities and meet more with the coaches.
"They have a lot of great things that can help me be successful on and off the field," Sledge said.
Most importantly, the coaches.
"Their coaching staff is unbelievable," Sledge said. "I believe Coach (Bryan) Harsin is making the right changes and adjustments to Auburn. And Coach (Nick) Eason, I love him. The way he acts, he doesn't change. He's real all the time."
Sledge is the 14th commitment in Auburn's 2022 class and second from Louisiana. University Lab (Baton Rouge) four-star cornerback Austin Ausberry committed to Auburn on Monday.