87 days until Texas Football: Will Randle arrives on the 40 Acres
Inside Texas is putting a new twist on long-time photographer Will Gallagher's countdown to Texas football kickoff. In addition to Will's great pictures, the Inside Texas staff will go through every player on the roster by jersey number and offer a season outlook on each, from five-star to walk-on. 
[Join Inside Texas and get three months for $1 OR half off a one-year subscription!]
We'll also look back at other greats to wear that day's number, with special reverence to some of Texas' best. 
Today is 87 days until kickoff. No Longhorn player has been assigned No. 87 yet, so we will take a look at freshman tight end Will Randle.
Will Randle season outlook
Randle was primed for a big senior campaign at Isidore Newman as Arch Manning's top target, but a knee injury suffered in September of 2022 derailed his season. Randle required surgery to fix a torn ACL, a procedure he underwent in early October.
Randle likely wasn't going to be called upon for many contributions during his freshman campaign, even with light numbers in the tight end room. He's made progress in the recovery from his injury. Randle is participating in offseason weight training and making progress running.
Randle's future is best served fully recovering and preparing for a career as an offset tight end catching passes from either Manning or current backup Maalik Murphy.
Will Randle as a recruit
Randle was ranked as the No. 854 overall prospect, the No. 47 tight end, and the No. 36 player in Louisiana according to the On3 Industry Ranking, a proprietary algorithm that compiles ratings and rankings from all four primary recruiting media services. 
Notable player to wear No. 87: Neale Tweedie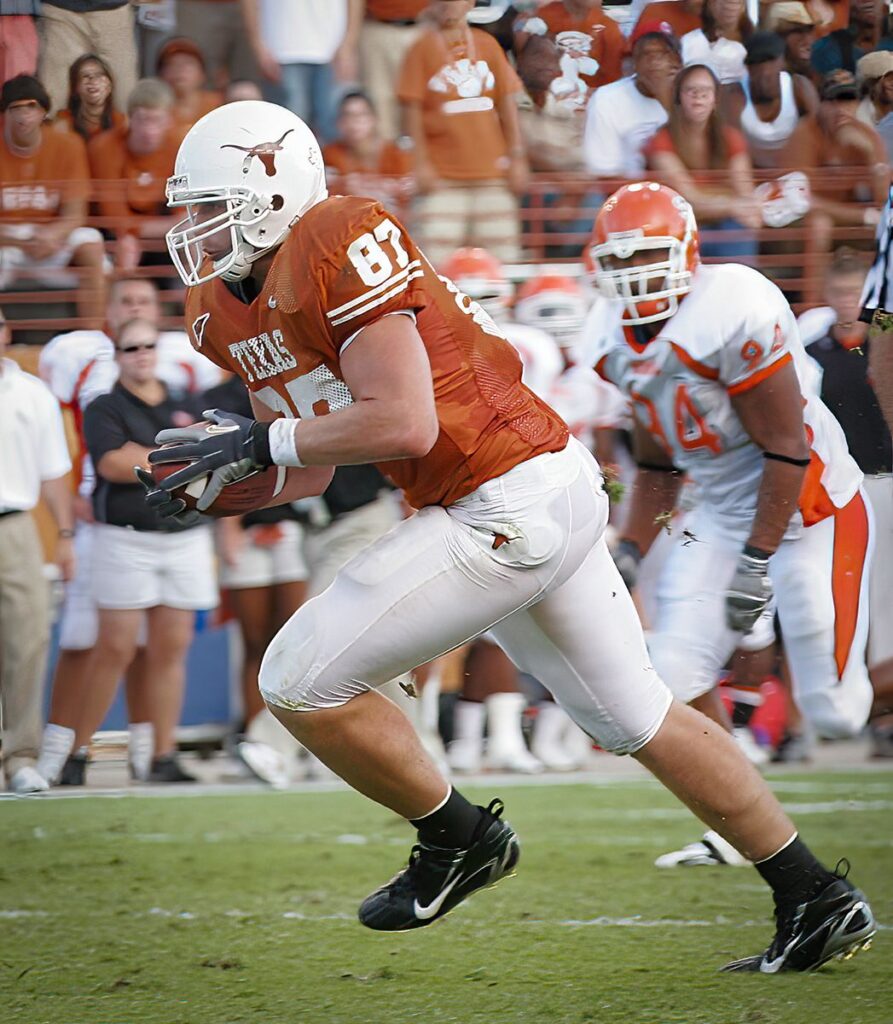 Tweedie caught eight passes in three seasons at Texas for 104 total yards and 1 TD.
[Subscribe to the ON TEXAS FOOTBALL YouTube channel for daily videos from Inside Texas!]
All-Americans to wear No. 87
None