Mel Kiper releases updated Top 25 Big Board for 2024 NFL Draft
Shedeur Sanders Looks Like a Heisman
For the most part, conference play is beginning across college football. Week 4 brings some of the most exciting matchups of the season and scouts are going to be across the country preparing for the 2024 NFL Draft. To us, it's fun to watch the college games play out but NFL franchises already have their minds on this upcoming month in Detroit.
Heading into the second quarter of the season, ESPN's Mel Kiper updated his Top 25 Big Board. There is a mix-up near the top, with somebody jumping into the top five after previously being unranked. Three games in and Kiper is quite impressed with the prospect.
As we have known for a while now, this year's group is going to be quarterback-heavy. Six quarterbacks find themselves ranked inside of the top 25, while there are likely a few on the fringe. NFL teams are going to have a plethora of options available to them if looking for a high-round signal caller.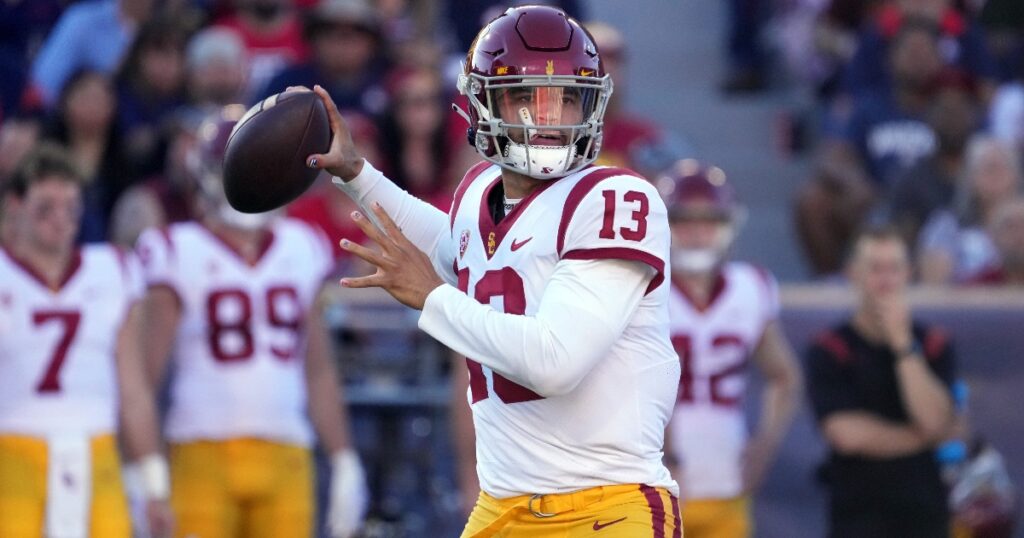 NFL teams are going to be racing to the bottom in order to draft Williams. He is viewed as a potential generational prospect and would be just the latest No. 1 overall pick under Lincoln Riley.
Williams has claimed he will have to think about declaring for the 2024 NFL Draft when USC's season is over. But more times than not, potential top picks wind up making the move. A potential instant superstar could be on our hands.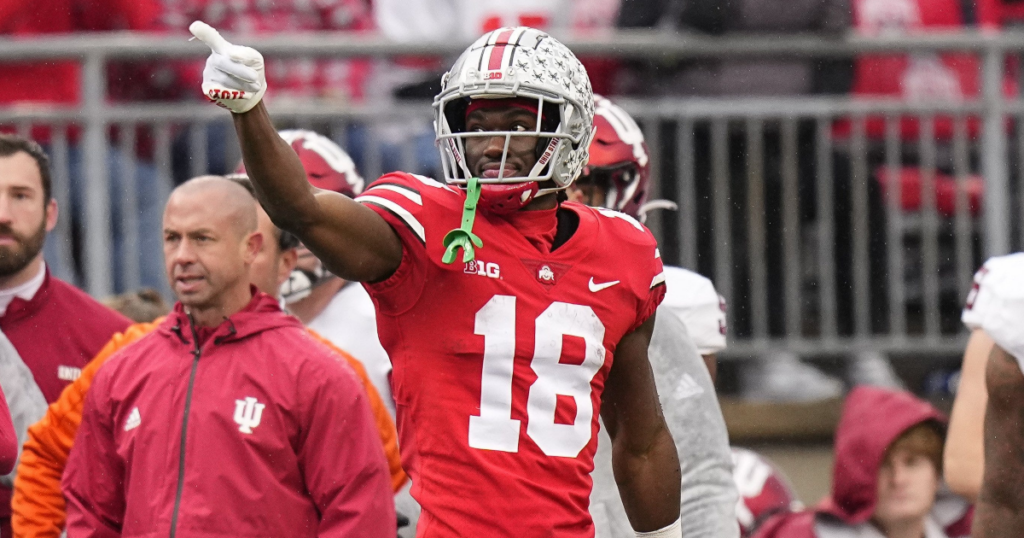 Marvin Harrison was a first-round pick of the Indianapolis Colts in 1995 out of Syracuse. Nearly 30 years later, his son has the potential to be a top-five pick, coming in at No. 2 on Kiper's Big Board.
In three games this season, Harrison Jr. is already over 300 yards receiving and has three touchdowns. Saturday's game against Notre Dame will be his latest test, hoping to once again show why NFL general managers will be dreaming of having Harrison in their offense.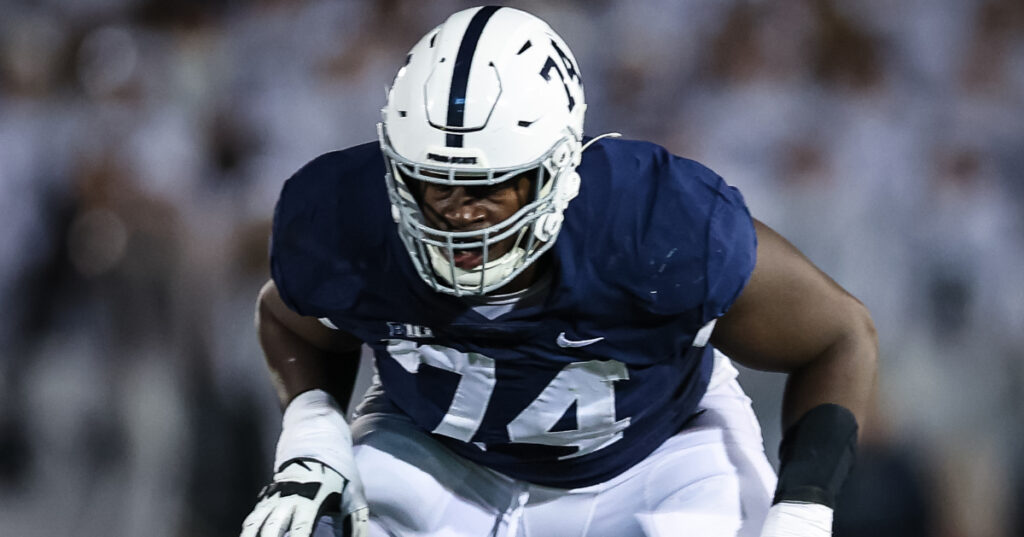 Fashanu could have declared last cycle but instead decided to spend another season at Penn State. He still would have been a top-10 pick then, being considered one of the best offensive tackles. Now, Fashanu is one of the best overall players in the 2024 Draft.
Kiper says in any other draft, Fashanu would be worth a No. 1 overall pick. But having Williams and Harrison Jr. ahead of you is nothing to be ashamed of. Some team will be getting a franchise left tackle.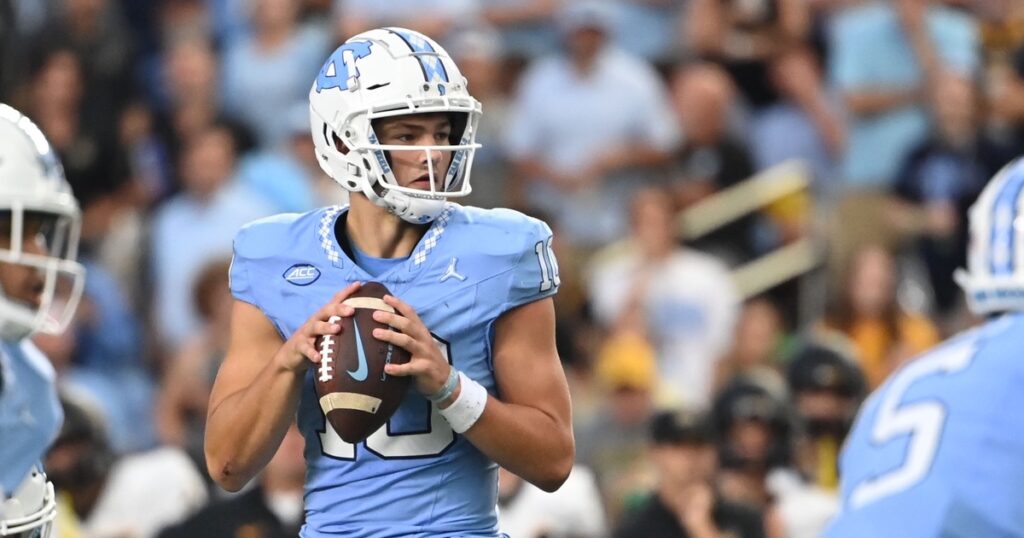 Maye night see himself fourth on this list but depending on how the draft order shakes out, he could be the second player off the board. Just because of his position value, somebody is going to be looking for a quarterback to take over. Not too many available in '24 will be better than Maye.
He may not be as good of a duel-threat QB as Williams but Maye is an athletic guy. Add in his incredible arm and barring injury, Maye is going to continue to have his name at the top of boards.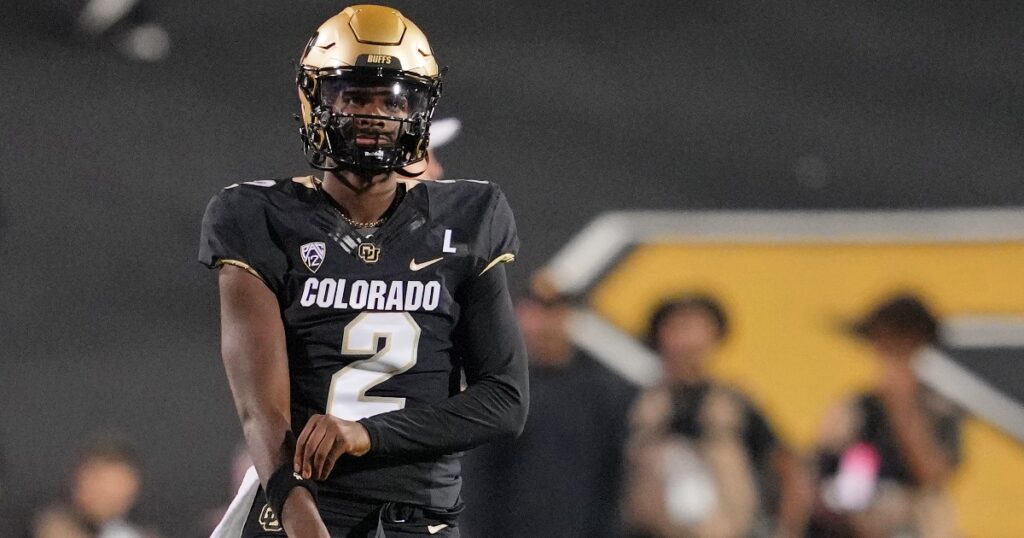 There has not been a bigger story in college football this season than Deion Sanders. However, Shedeur Sanders is making quite the splash with his performance through three weeks.
Whether or not Sanders would come out, we do not know. Deion recently said it's not going to happen. However, if NFL teams view the quarterback the same way as Kiper, the decision could be an easy one.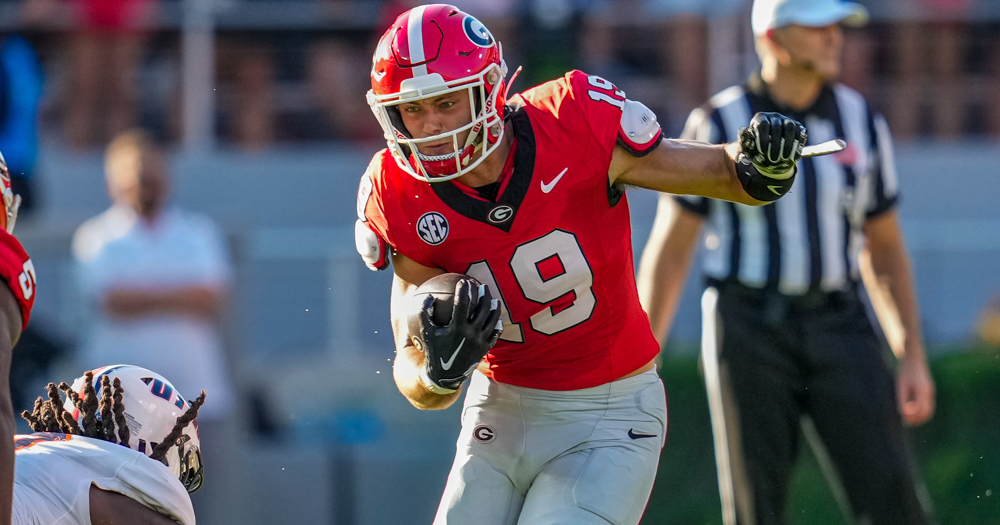 When we saw Kyle Pitts selected early by the Atlanta Falcons, people began to wonder if the same would be true of Brock Bowers. A few years later, Bowers has continued to impress enough to keep his status as a top-10 overall prospect.
More than his pass-catching ability will stand out to NFL scouts. Bowers is not afraid to get physical inside and block some of the biggest defenders in the SEC. He will bring so much value to whichever team winds up selecting him.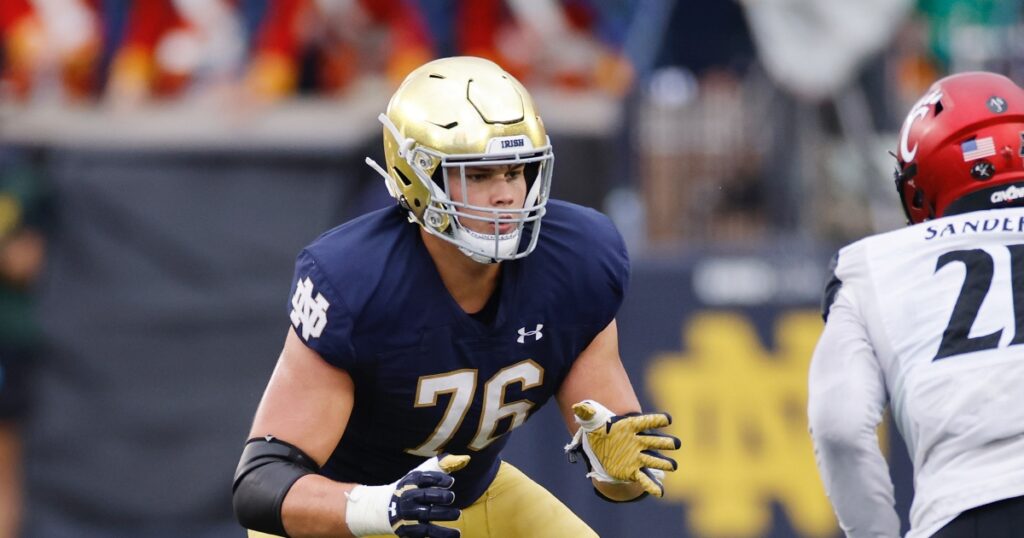 Alt will be an underclassman in the draft but will have quite the resume. He was already named an All-American as a sophomore in 2022 and is well on his way to doing the same in 2023. If Notre Dame was in a conference, Alt would have all kinds of honors there.
It might be hard to eventually take over the OT1 spot, with Kiper having a lot of faith in Fashanu. That should not take away from the top of prospect Alt is, though. An exciting left tackle for the future.
Outside of quarterback, a good pass rusher might be the most valuable position in the NFL Draft. Verse is Kiper's top overall guy after deciding to come back for another season at Florida State.
Verse transferred in from Albany and exploded right away with the Seminoles. Another campaign of terrorizing quarterbacks and Verse will continue to see his stock soar.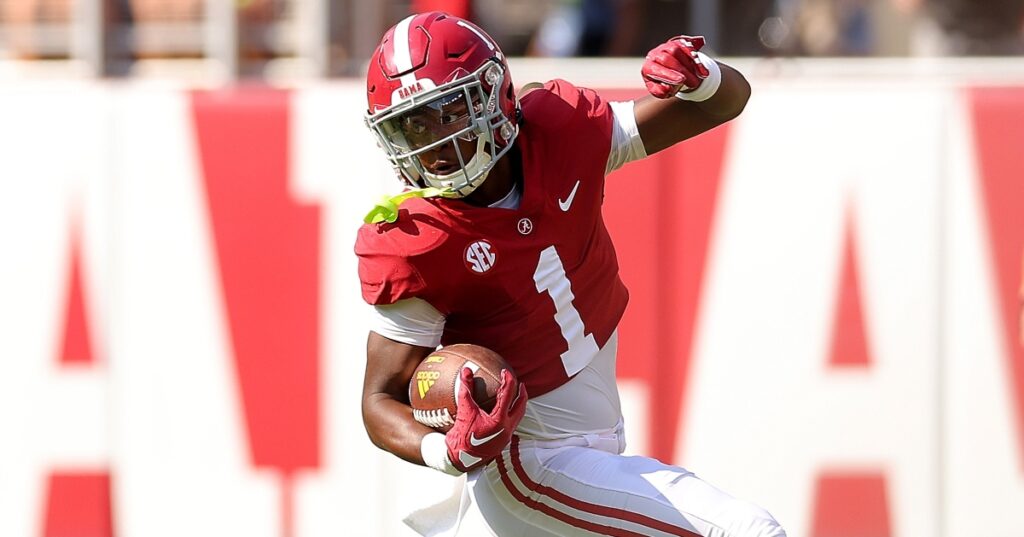 McKinstry was a five-star prospect coming out of high school and has lived up to the billing. He has been a starter for Alabama over the past two seasons, with most offensive coordinators deciding to stay away from him.
When McKinstry does get selected, it will mark the 12th consecutive season of an Alabama defensive back being picked. He will also be the No. 13 first-round DB for the program in the Nick Saban era.
It feels like, on a yearly basis, an offensive tackle from Alabama finds itself high on the Big Board. Next up is JC Latham, the Crimson Tide's current starting right tackle. He is the No. 3 player at his position but could still be picked inside of the top 10.
While Latham was a reserve during his true freshman season, he was mainly getting reps at guard. The move outside occurred during his sophomore year and the right tackle spot has been locked down ever since.
Remaining Top 25 of Mel Kiper's Big Board for 2024 NFL Draft
11. Penn State CB Kalen King
12. Florida State WR Keon Coleman
13. Texas QB Quinn Ewers
14. Washington WR Rome Odunze
15. Alabama OLB Dallas Turner
16. Iowa CB Cooper DeJean
17. Washington WR Jalen McMillan
18. UCLA OLB Laiatu Latu
19. Duke QB Riley Leonard
20. Illinois DT Jer'Zhan Newton
21. Arizona OT Jordan Morgan
22. Texas WR Xavier Worthy
23. Ohio State WR Emeka Egbuka
24. Oregon QB Bo Nix
25. Penn State OLB Chop Robinson
Kiper will certainly have big Top 25 change over the next few months, with plenty of football still left to be played. Sanders was somebody who jumped from unranked into the top five after a great start to his career against FBS competition. Others still have the opportunity to do the same before April comes.