Top 25 RB rankings entering Week 4 of college football
J.D.'s CFP Rankings After Week 3
The college football season has hit and left behind the quarter-season mark in Week 3, setting up the one-third marker in Week 4. And with another week in the books, the On3 Top 25 running back rankings have shaken up slightly.
No change at No. 1, but there's a new No. 2 on the list and one back who climbed to No. 10 after not being ranked last week. All told, five new backs made the ranking this week.
The conference breakdown is as follows: Seven from the Big 10, five each from the Pac-12 and SEC, four from the ACC, two from the Group of 5 conferences and one each from the Big 12 and Notre Dame.
Check out the full On3 Top 25 running back rankings below.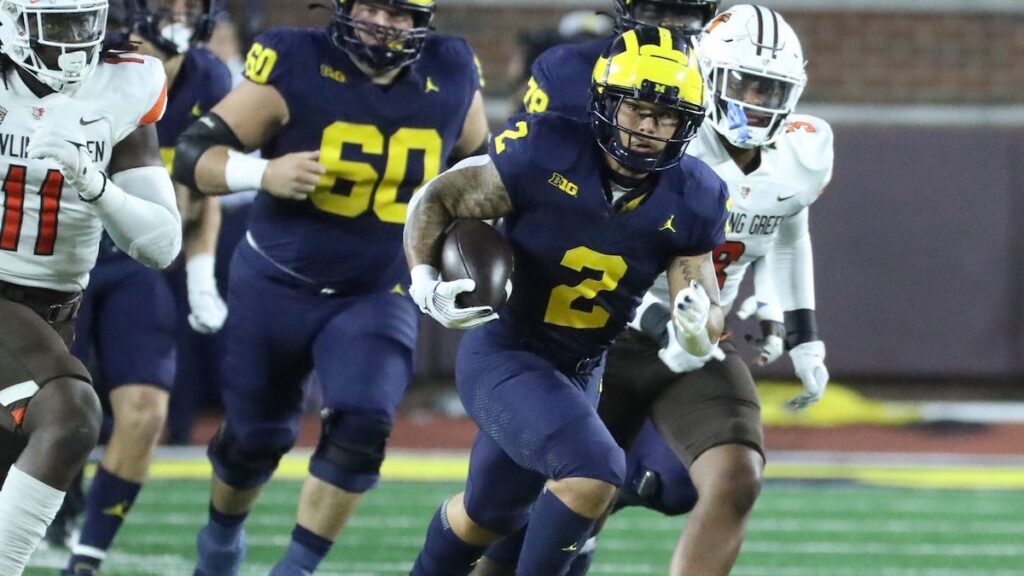 Corum continues to chug along as he returns to the lineup for Michigan following his offseason surgery. Saturday against Bowling Green was his best showing this season to date.
On just 12 carries, Corum went for 101 yards and two touchdowns — a 54-yard run on his first carry was a good sign he's still got some juice following his injury. He's got six touchdowns in three games.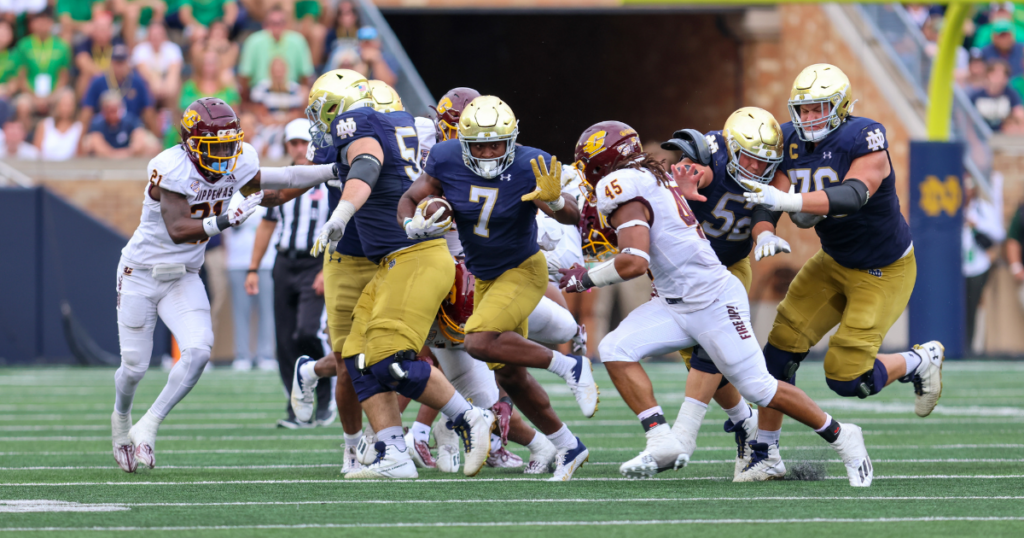 Estime and Notre Dame will get the biggest test of the season — at least until playing USC — when Ohio State visits on Saturday. And the Irish ground attack will be key, with Estime at the heart of it all.
So far, the Notre Dame lead back has been one of, if not the most effective runner through Week 3. In four games, he's got 521 yards and five touchdowns, averaging 8.3 yards a carry.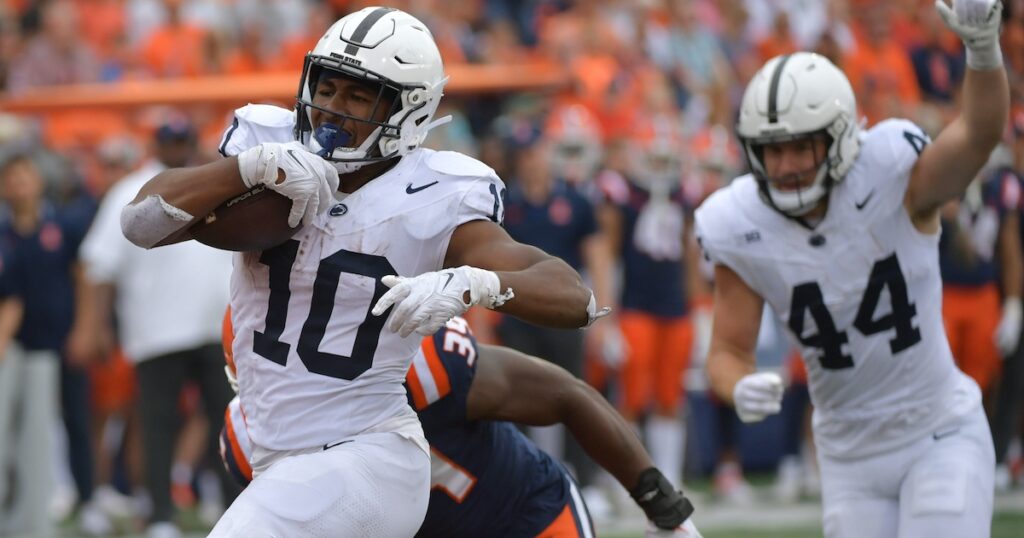 Penn State got into a weird game against Illinois, being gifted repeated turnovers but struggling to pull away. With quarterback Drew Allar completing fewer than 50% of his passes, it was the Penn State run game grinding against a talented defensive front.
Singleton wasn't particularly efficient in terms of yardage, but did barrel in for a score. He got 11 carries as he continues to play in a timeshare with another Top 25 running back.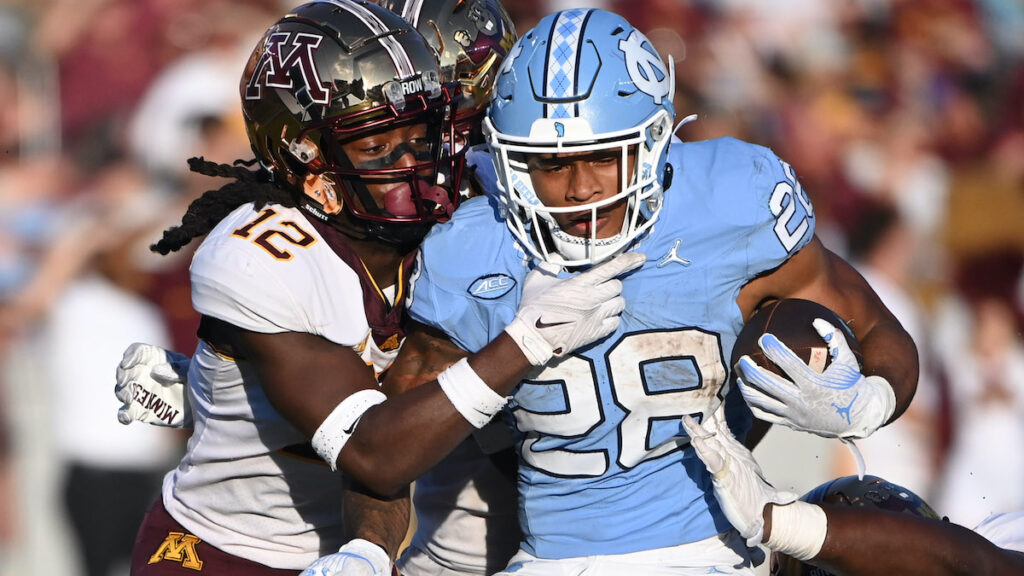 Hampton flew up the list after a prolific outing against Appalachian State in Week 2. He's been quieter in the other two weeks.
Hampton carried just 13 times for 46 yards as the Tar Heels got a win, and he punched in his fifth touchdown of the season. He won't always run for more than 200, but he hasn't reached 50 yards in the other two weeks.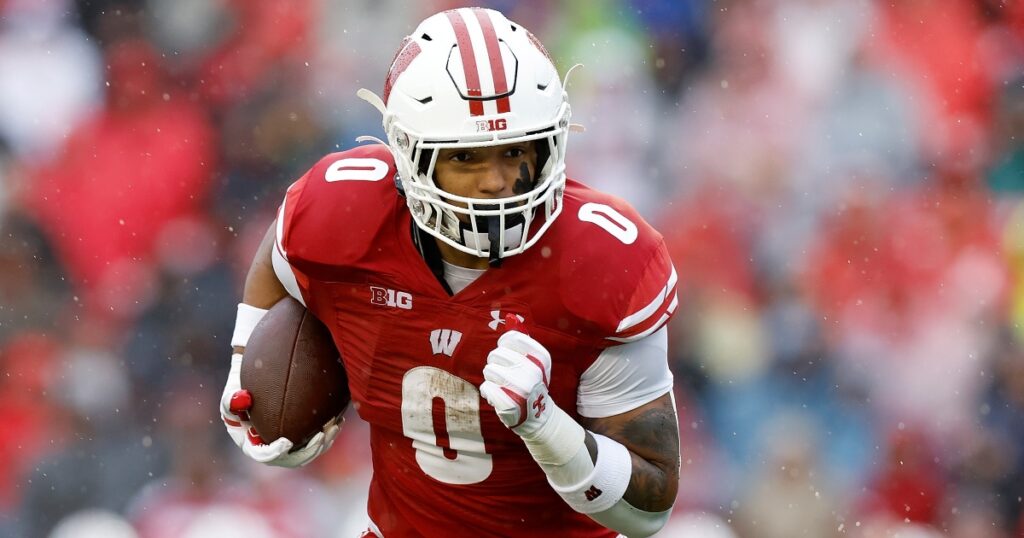 It's been an odd beginning to the season for Allen, to say the least. Originally coming to Wisconsin when the Badgers were running a pro-style system highlighting bruising, athletic backs like Allen, the program pivoted to a more spread out, Air Raid-esque attack.
The early returns have been mixed, but Allen still looks the part when he gets chances. In Week 3, he did just that, going for 94 yards and two touchdowns on 12 carries, good for 7.8 yards per carry.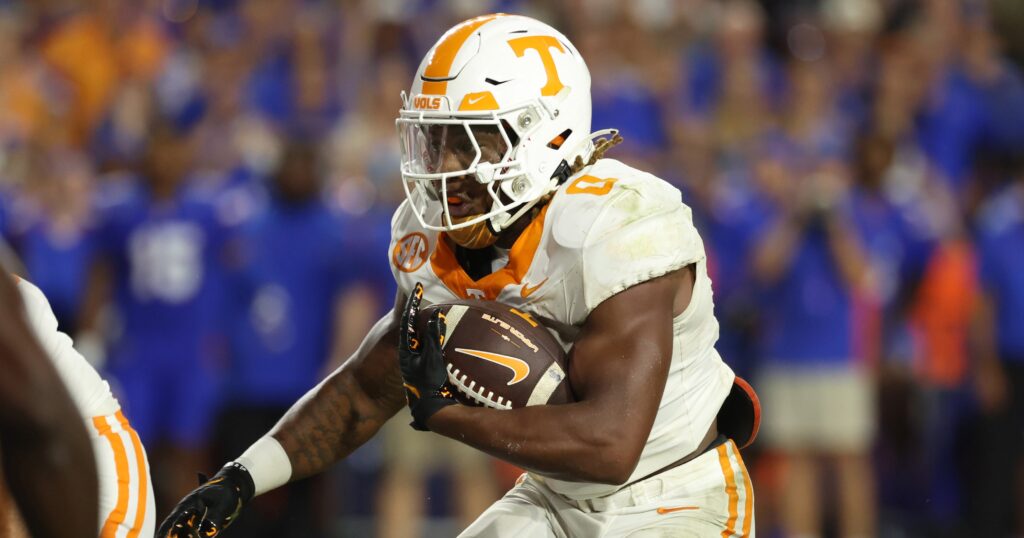 So much went wrong for Tennessee against Florida on Saturday that Wright turning in a fine performance was, understandably, overshadowed. And following back-to-back 100 yard-plus outings, his showing Saturday did fall short.
But Wright has still been one of the most effective running backs to date. He carried 16 times for 63 yards against Florida, bringing his season total to 296 yards at a 7.2 yards per carry clip. He has yet to find the end zone in 2023.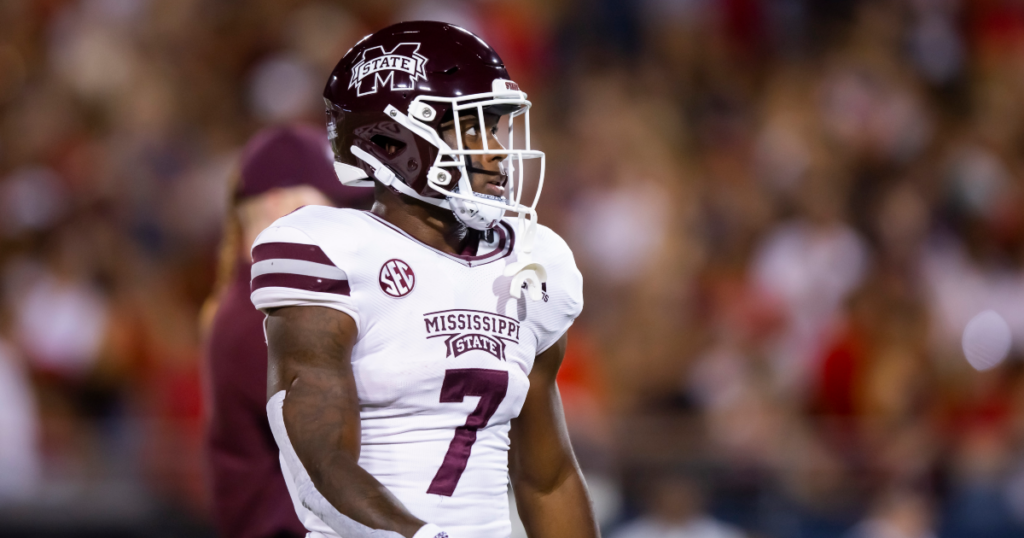 Marks and Mississippi State got clobbered by the LSU passing attack on Saturday. As such, the game flow didn't work out in his favor as he touched the ball just nine times — eight carries and a reception.
But he was, however, highly efficient on those eight carries, going for 75 yards, or 9.4 yards a carry. He's up to 325 yards in three games at a 6.4 yards per carry clip. And the Bulldogs won't get boat raced by LSU every week.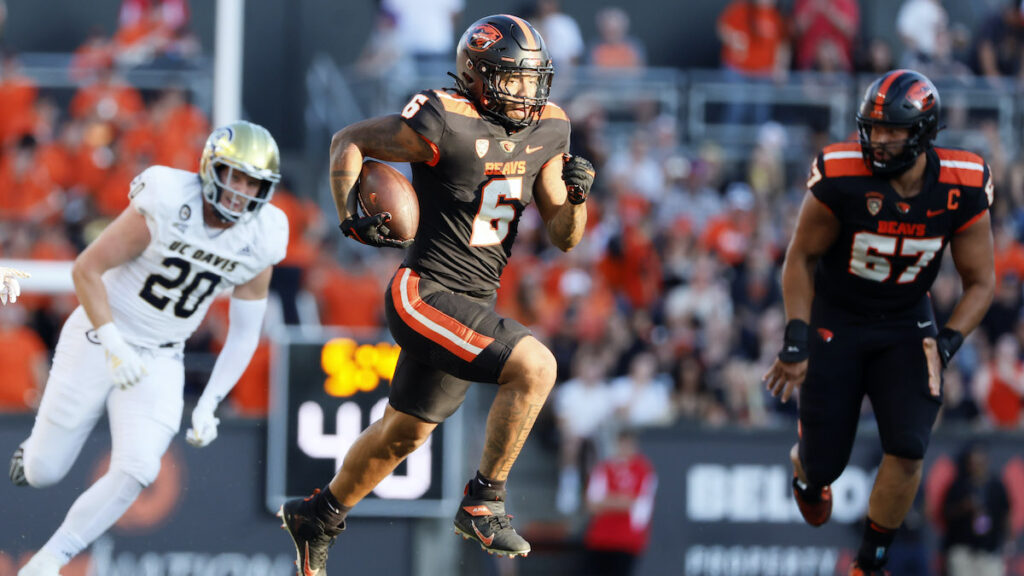 Just a sophomore, Martinez is one of the more promising young backs in the country. And he's started 2023 off pouring on the yards.
In three games, he's gone over the 100-yard mark three times. He's only got one touchdown, but averaging 117 yards a game at an 8.8 yards per carry clip is about as good as it can get.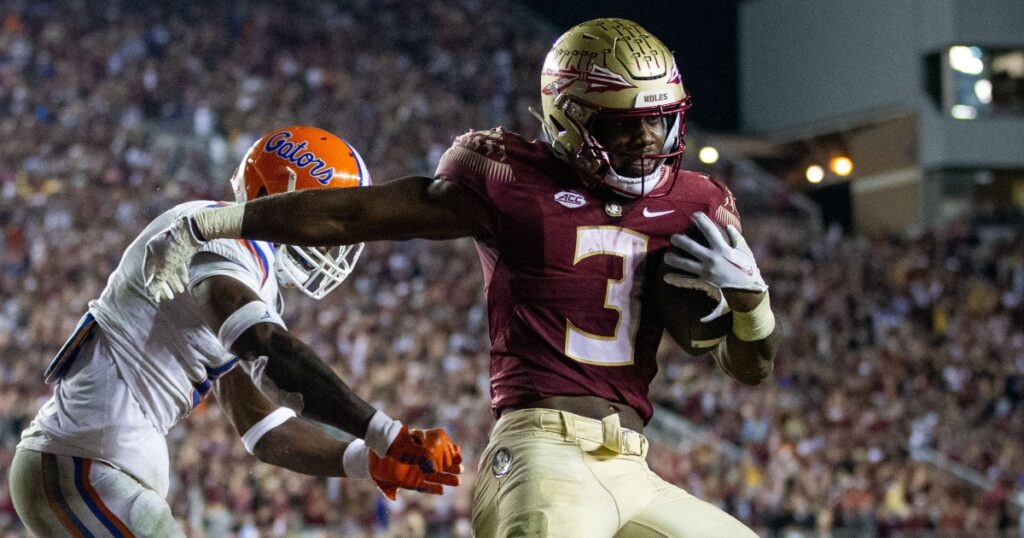 Benson hasn't been a high-volume ball carrier so far this season, but he's served almost like a closer for Florida State. When it's late in a game and it's time to grind out some first downs, Benson has answered the call.
He's only carried the ball 33 times in three games, but is averaging 5 yards a carry and has four touchdowns. He might get some higher volume this week as FSU travels to face what is still a stout Clemson defense.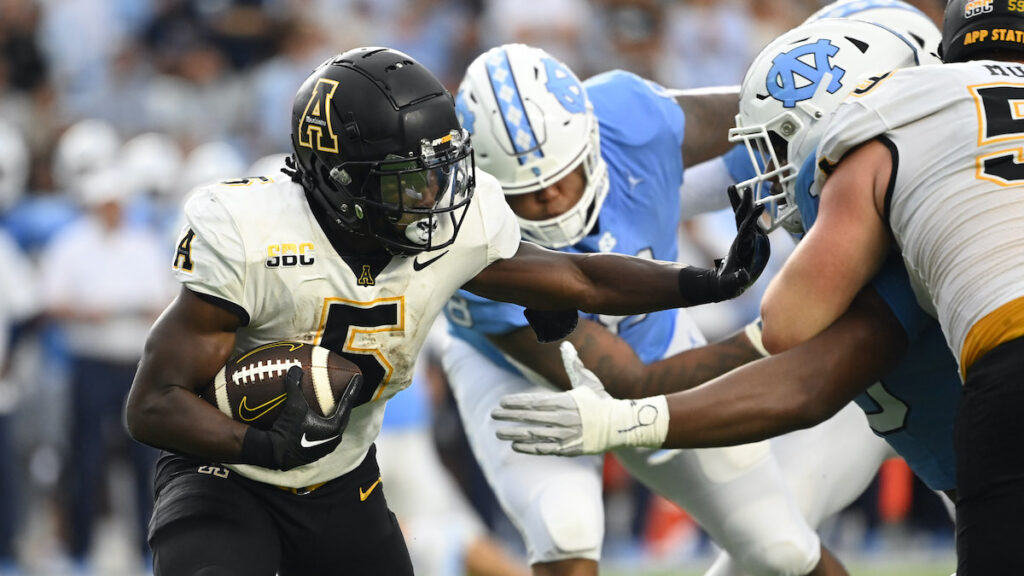 Much like Martinez, Noel has been a picture of consistency through three games. His most recent performance: 193 yards and a touchdown against East Carolina.
On the season, he's averaging 25 carries a game for 141 yards, more than 5 yards a carry. He's also got four touchdowns.
Running backs No. 11 through 25
11. Ray Davis, Kentucky
12. Devin Neal, Kansas
13. Darius Taylor, Minnesota
14. MarShawn Lloyd, USC
15. Bucky Irving, Oregon
16. Jawhar Jordan, Louisville
17. TreVeyon Henderson, Ohio State
18. Jaydn Ott, Cal
19. Rasheen Ali, Marshall
20. Kyle Monangai, Rutgers
21. Carson Steele, UCLA
22. Raheim "Rocket" Sanders, Arkansas
23. Trevor Etienne, Florida
24. Kaytron Allen, Penn State
25. Will Shipley, Clemson
A total of five new players cracked the Top 25 this week: Noel (No. 10), Taylor (No. 13), Jordan (No. 16), Monangai (No. 20) and Etienne (No. 23). And with five entering, five dropped out. The five running backs who slipped from the Top 25 after Week 3 are: Michigan State's Nathan Carter, Georgia State's Marcus Carroll, Colorado's Dylan Edwards, Cincinnati's Corey Kiner and Troy's Kimani Vidal.