Senior Sendoff: Anthony Cook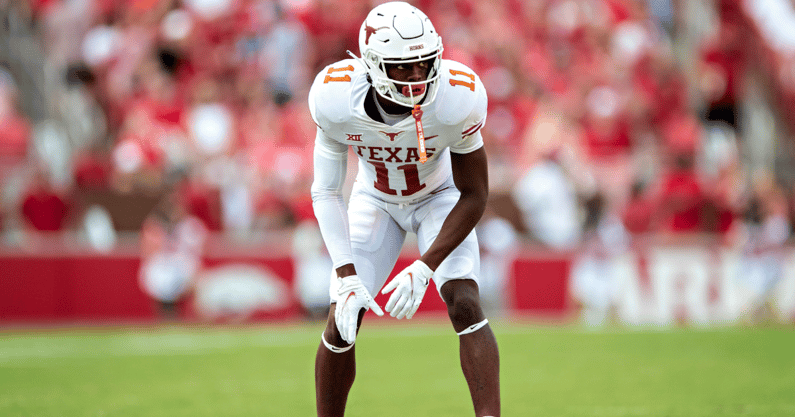 When Anthony Cook broke a bone in his left arm against Oklahoma State, it appeared as if his final season at Texas would be missing a few games. But Cook had different plans. As soon as he could, Cook was back on the field with a brace on his hand.
[Get a FREE 7-day trial of Inside Texas Plus!]
Why did he rush back?
"Love for your teammates," Cook said Monday. "I grinded with these dudes in the summer. I couldn't abandon them like that."
The summer of 2022 was his fifth as a Longhorn. He joined Texas' 2018 class near signing day in December of 2017, culminating a fierce recruiting battle between the Longhorns, Ohio State, and LSU.
Originally a corner, Cook played early in his career on the island. Then, he moved to nickel before finally finding a home at safety this season. He's thrived there, but it serves as one more step on a wild journey for the senior from Houston Lamar.
"It's been a fun roller coaster, though," Cook said. "Like I was saying earlier, I have just learned so much throughout my years. I came here as a 17-year-old kid. Graduated early, and now I'm leaving as a 22-year-old adult. That's a lot of time. I learned a lot of stuff, seen a lot of stuff, learned a lot of stuff about life in the game of football. That's what I appreciate. I feel like I'm going to cherish that the most."
What play leads off Anthony Cook's Texas highlight reel?
"I would probably say the TCU sack-fumble."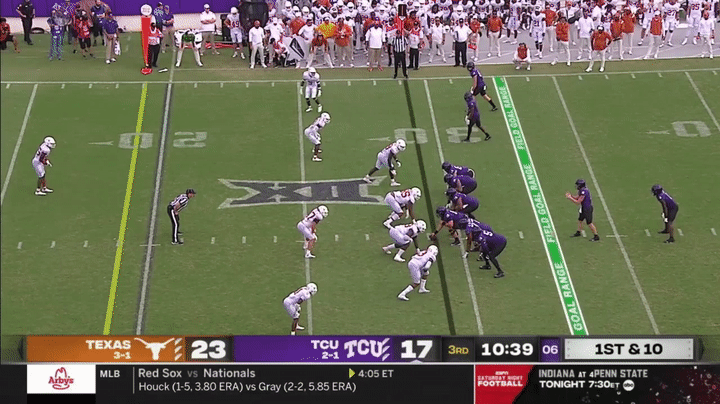 Anthony Cook career stats and honors
2018: 18 tackles, 1.0 TFL, 1.0 sack
2019: 24 tackles, 1.0 TFL, 1 forced fumble
2020: 18 tackles, 1.5 TFL
2021: All-Big 12 honorable mention, 47 tackles, 3.0 TFL, 1.0 sack, 1 forced fumble, 1 fumble recovery
2022: 54 tackles, 3.5 TFL, 0.5 sacks, 1 forced fumble