What impact will the transfer portal have on Texas?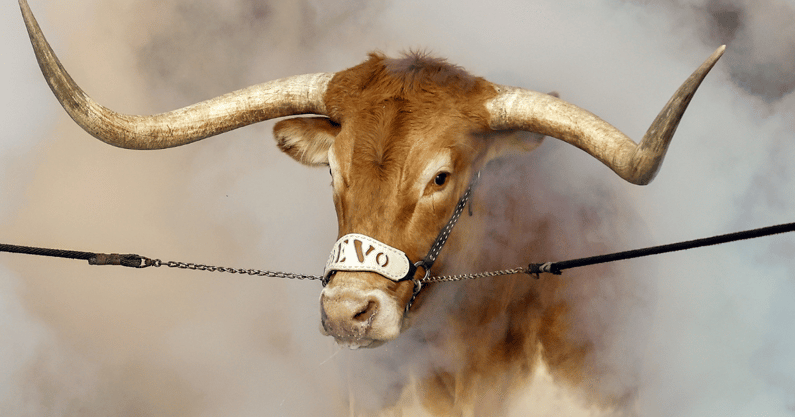 This is usually the time of year when recruiting comes into focus. After all, there's less than a month remaining before the first national signing day Dec. 21. But while Texas is certainly still big-game hunting in that regard with the likes of linebacker Anthony Hill and others, there is a shared focus to consider.
[Get a FREE 7-day trial of Inside Texas Plus!]
And that's the portal.
The influence of the portal has changed college sports. And it will change the outlook of Texas football next season more so than even 2023 recruiting class.
Why do I say that?
While no one minimizes the value of good high school recruiting, the portal takes on an out-sized influence because of the relative immediacy of the players' potential impact.
Think Ryan Watts. He came in ready to start from day one. What if Texas could sign 5-7 of those players for next year? How much better would Texas look in your eyes?
There really is not much to compare these opportunities to. Perhaps you could go back to a time when Kansas State would replenish every season with a new group consisting primarily of junior college players rather than going the high school route.
Those players would be older and more battle tested than high school recruits. Of course, K-State under Bill Snyder also ran more simplistic offensive and defensive styles because of it and that may have ultimately limited the team's upside. But the Wildcat program was clear proof that older, more experienced players could easily compete with blue chips.
I even look at Chris Beard's Longhorn basketball team for the power of what portal recruiting can create. The Horns' basketball team is one of the best in the country and really only three non-transfers are major contributors.
Success in the portal can impact high school recruiting overall. Texas basketball even recently passed on a high school player because they wanted to bank a scholarship for a portal prospect, a player to be named later.
But college football is decidedly different than college basketball. The sheer volume of players needed for football is 6x that of basketball.
Yet there is another problem in the offing. In a couple of weeks, the transfer portal will be tested en masse for the very first time.
No one knows what that will look like. All we have are educated guesses of "sheer chaos".
No matter the chaos, there are ultimately three ways this can go.
The Horns can lose players to the portal, gain them or come out relatively even overall.
For fans, I'd say this. If Texas wants to be significantly better next year, the Horns need to gain, and net about 4-5 starters.
Is that goal possible? Yes.
Is it likely? We don't know.
The portal is looming. And no one knows what it will really look like.