What is NIL for high school student-athletes?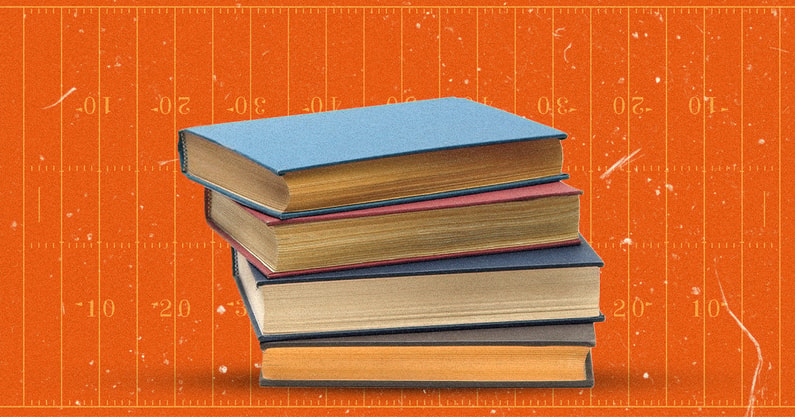 Database of state laws and high school sports associations that govern NIL rules allowing high school students to monetize their name, image and likeness while maintaining eligibility.
NIL just passed its one-year anniversary. Finally, after more than 100 years of the NCAA's rule over college sports, student-athletes are able to monetize their NIL. Yet, this year has proved to be the true Wild West in high school athletics. 
When the NCAA's Board of Directors adopted an interim rule on July 1, 2021, allowing NIL to be monetized, some states enacted laws laying out ground rules for athletes in this new era. Some decided to directly address high school students. Others did not. Nonetheless, high school athletic associations have been forced to make the call if student-athletes can turn a profit. 
For a full breakdown of each state's guidelines on NIL for high school athletes, click here. You can also reach out to your school's athletic director or high school association for more information. 
What is NIL?
NIL is a workaround for athletes to receive financial compensation for their accomplishments on the field and the brand they build off the field. Players can profit off endorsements, signing autographs, selling apparel, corporate partnerships, charitable appearances, teaching camps and starting their own businesses, among other things. They can also hire professional service providers for NIL activities. 
When it comes to NIL for high school athletes, the NCAA released this guidance in a Question and Answer document. 
"The state you live in and the states where a prospective student-athlete may wish to enroll may have NIL laws with which you will want to be familiar," the document said. "A prospective student-athlete may consult a professional services provider, contact the athletics compliance office of NCAA schools they may choose to attend, or research state law compliance requirements where they may wish to enroll."
Many high school athletic associations have amateurism-related exceptions in place for Olympians. But the majority of these associations prohibit their student-athletes from profiting off their NIL. Once a prospective recruit submits their deposit and/or signs their National Letter of Intent, this triggers their collegiate student-athlete status. 
What states allow NIL for high school athletes?
When the NCAA lifted its regulations on NIL in 2021, one of the main conversation points was what does this mean for high school athletes? For the California Interscholastic Federation, this did not change anything. The federation had been allowing its players to profit since 2004, mostly because of the role of the entertainment industry in the state. 
The new era of college sports did mean something, however, for the CIF and other high school associations. Their athletes were now able to turn a profit, if allowed, and not put their amateur status at risk with the NCAA. Some high school associations realized quickly after July 1, 2021, that their handbooks' language was out-of-date with the role of social media developments. 
Here is a list of states that under current regulations allow the athletes to monetize their NIL rights:
Not all state associations have wanted to allow NIL. Administrators in Ohio voted – in a 538-254 margin – against allowing student-athletes to be involved in NIL activities and still maintain their high school eligibility in May. 
"If NIL is going to enter the Ohio interscholastic landscape, we want the schools to be the ones to make that determination," OHSAA Executive Director Doug Ute said in a statement. "Whatever we do moving forward, it will include discussion on this issue with our school administrators, Board of Directors, staff and leaders of other state high school athletic associations."
Here is a list of states where NIL is currently prohibited due to lack of clarity:
How high school athletes are cashing in
Despite the number of high school athletes able to monetize their NIL is substantially less than the NCAA, many have cashed in. 
Nike recently signed its first high school NIL deal, inking Harvard-Westlake (Los Angeles) soccer players and sisters, Alyssa and Gisele Thompson, to a multi-year agreement. Five-star basketball prospect Mikey Williams took advantage of NIL from the beginning and signed on with PUMA last fall. 
Hansel Emmanuel, the one-armed basketball star, has signed on with Gatorade and released this ad. 
Johnuel Flands and Ian Jackson became the first high school athletes in New York City history to sign NIL deals. The pair of four-star prospects signed with the emerging social media platform Spreadshop.
And in early April, New Orleans wrestler Richie Clementi inked a reported four-figure partnership with Friendly Powersports Slidell. The deal was the first to be brokered with a high school student-athlete in Louisiana history. 
There have been some unique collaborations announced lately, too. Hall of GOATs announced a partnership with the nation's premier quarterback camp to create a unique NFT partnership for this year's roster of Elite 11 finalists. Founded by USC legend Matt Leinart and current Trojans quarterback Caleb Williams in early May, Hall of GOATs is a non-fungible token (NFT) platform for amateur athletes to build their personal brands through digital collectibles. Each Elite 11 finalist received an NFT avatar and co-branded merchandise from Hall of GOATS. Finalists will be allowed to opt-in to sell their merchandise when they are eligible, whether that is now or when they enroll in college. 
LSU women's basketball commit Flau'Jae Johnson, the daughter of the late rapper Camouflage, is featured in the second season of TOGETHXR's FENOM documentary series. 
And Quinn Ewers demonstrated how some high school athletes aren't afraid to leave school early to cash in. He enrolled at Ohio State a year early to land a deal with GT Sports Marketing worth $1.4 million because the state of Texas did not allow high school players to be compensated off NIL. Ewers transferred and now is in the midst of a starting quarterback competition at Texas.
The role of NIL in college recruiting
When the NCAA opened up the floodgates of NIL, much of the talk was centered around how athletes are finally able to cash in. But another side of NIL has also emerged in college football and basketball. The world of inducements and pay-to-play have infiltrated the recruiting world.
The Athletic's Stewart Mandel reported in March that a Class of 2023 five-star prospect signed a multi-million deal with a school's NIL collective. The deal is thought to be the largest ever for a non-professional athlete. The report outlined how the recruit could make up to $8 million by the end of his junior year in college, with $350,000 coming immediately. 
Since then, it has been widely speculated the prospect is Tennessee quarterback commit Nico Iamaleava. The report sent shockwaves through the college football coaching community. It also exposed the other side of NIL. 
Similar stories have followed. Insiders, who asked On3 for anonymity so they can speak freely on the subject, have said many top collectives are willing to spend at least $1 million on a blue-chip quarterback prospect. They also say the market value – also known as the usual price charged for a good or service – has taken a turn toward the $1.5 to $8 million range after Iamaleava's deal became public. Others have shared with On3 about the role NIL now plays in recruiting pitches. 
College football coaches have been outspoken on the topic. Ohio State head coach Ryan Day addressed local businesses in early June. In his speech, he outlined why the Buckeyes need roughly $13 million to stay at the top of college football. That number comes out to roughly to $550,000 annually for the top 25 most talented players or so that it takes to win the College Football Playoff.
The NCAA has released further guidance on NIL, targeted specifically at limiting the impact of boosters who are using NIL ventures to lure top high-school recruits. That hasn't slowed down the role of pay-to-play. Recently, the NIL-filled Jaden Rashada debacle has come to light. The four-star quarterback prospect committed to Miami, only to have his NIL lawyer speak hours later that he "turned down millions" by not going to Florida. 
How high school athletes can monetize their NIL
The On3 NIL Valuation is the industry's leading index that sets the standard market NIL value for high school and college-level athletes. 
A proprietary algorithm, the On3 NIL Valuation does not act as a tracker of the value of NIL deals an athlete has completed to date. It rather signifies an athlete's value at a specific moment in time.
Student-athletes can use their NIL Valuation as a way to understand where they stand in the market. A player can also use this to approach local businesses and companies when trying to negotiate their worth in a NIL deal. 
On3 uses three primary categories to form the NIL Valuation:
+ Social media following and engagement
+ Athlete data, achievements, performance, and media sentiment
+ Endorsement deals, opportunities, and Collective